Home design is not as simple as relying on furniture and decor placed strategically in every room. Different aspects make up a whole package of a well-designed, attractive interior, such as the colour palettes used, the size of the room, the height of the ceilings, and even down to what your flooring is. 
Here at Kustom, we're big fans of timber flooring. It's versatile, durable, and just looks gorgeous. But what colour do you pick? How do you make the difficult decision? 
We're here to give you the lowdown on timber floor colours so you can make the best choice for your space, no matter what your design needs are.
Our Top Timber Floor Colours
When one thinks of hardwood flooring, it's easy to imagine shades of natural brown, tan or mahogany as the default and classic look. It's a classic for a reason: homes of old exude character and an overall warmth with solid hardwood planks in these shades.
But homeowners nowadays who are looking into getting flooring installed in their homes might be surprised at just how many colour options they have for wooden floorboards. Depending on both the species of the hardwood being used as well as the manufacturing process the timber goes through before installation, you can get some amazing hues, from blonde and light tan to deep reds and dark chocolate tones. 
Blonde and light tan
Hardwoods such as European Oak in our shades like Beach House, Organique, Fume, and Tuscan Villa are distinctively light in colouring, showcasing both the unique grain pattern in the wood while also providing a beautiful backdrop for furniture and design pieces.
Light coloured wooden timber flooring is a great way to use the concepts of interior design to make rooms look more open and spacious. With light coloured flooring, it's extremely easy to ascribe to interior design styles such as Scandinavian, Modern, Minimalist, and so many more. Because of its versatility, you've got the freedom to embrace medium to dark shades that can enhance and bring out the light colours of your engineered timber flooring, or utilise light shades to create a harmonious and cosy look.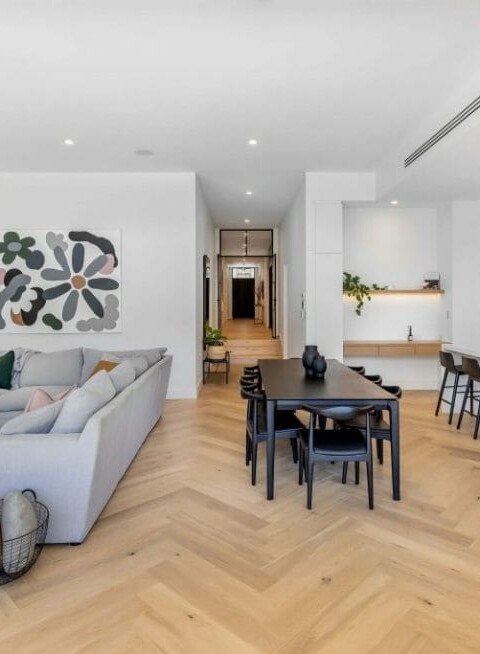 Cream
Cream is the sibling of blonde and light tan wood floors. While it shares some tonal characteristics, cream hardwood floors usually veer towards a yellow-toned base, creating a foundation for your interior design that is perfect for mixing and matching styles as you please. 
These undertones provide a beautiful warmth to any room, whilst also giving striking furniture pieces and decor the chance to pop and draw the eye. As with all lighter-toned timber flooring, you've got all the room to play with its versatility, with different wood textures and shades to play around with to find your ideal room vibe. 
It all depends on how you decorate! Try some of our cream faves like Calypso, Aura, and Tempest.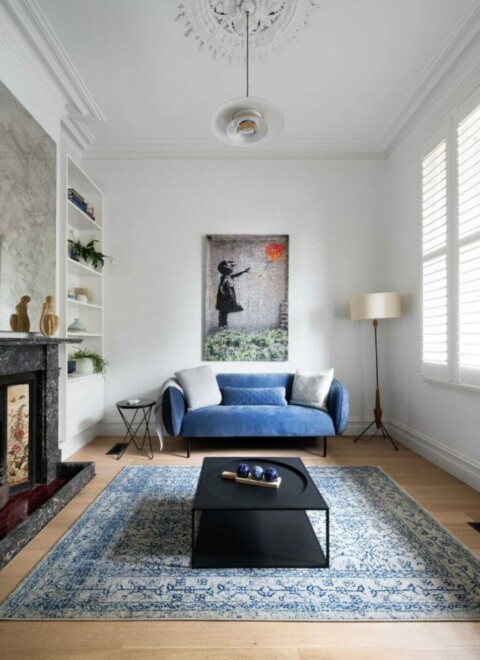 Dark
Classic, elegant, and striking all on its own, dark floors have historically been used in many a home throughout the years. If you're looking for a beautiful flooring that stands on its own, choose dark hardwood timber floors ranging from dark browns, chocolates, to a deep black that makes a statement all on its own. This introduces some depth into any room, from small rooms to large rooms alike. 
Keep in mind, however, to take the natural light of the room into account as well as its size and layout when choosing a dark flooring: dark flooring can make small spaces look smaller than they actually are, especially if these spaces aren't getting a lot of natural light filtering through. 
Combat this with the strategic use of mirrors, open windows, and light coloured furniture. Classic design styles look phenomenal with our selections Le Cru, Sahara, Black Japan, and Blackcomb.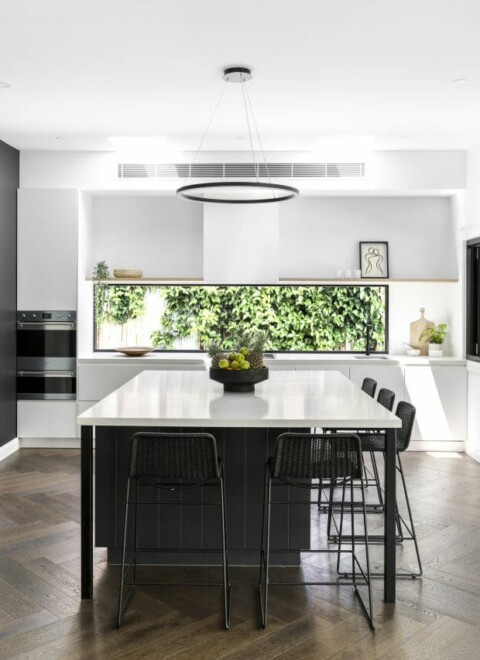 Rich and Warm
There's just something about reddish toned wooden floors that make us heart-eyed. You may think that red is not part of the natural colour schemes you'd typically see with wood, but in all actuality it works beautifully with a huge range of spaces, complementing a variety of interior design styles. Striking and eye-catching, it's definitely a floor colour that makes a statement and, when combined with contemporary or traditional interior design, can look perfectly balanced and inviting.
Be mindful to offset dominantly red timbers with cool white shades, or bring in contrasting accent colours such as pale blues or greens to tone down its dominance without taking away its beauty.
At Kustom Timber, we offer reddish toned wood with Diamond Bay, a striking yet subdued reddish toned wood that looks spectacular with its natural grain.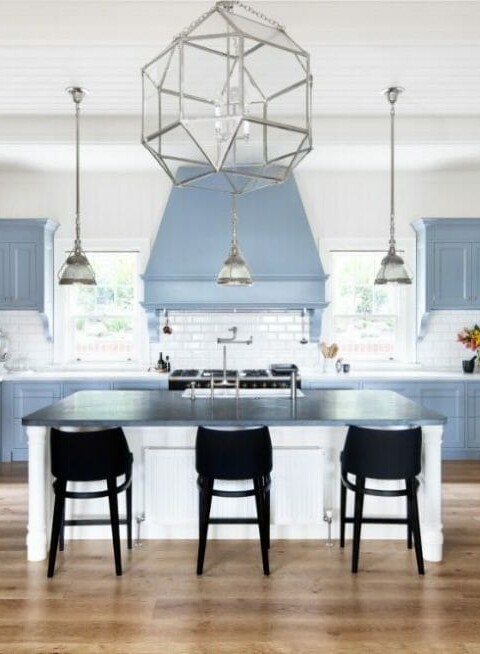 Grey
In love with a minimalistic look and Scandinavian style? Grey has been growing in popularity throughout recent years, and for good reason. A timber in grey, whether with narrow or wider boards, looks beautiful with a range of colour schemes, from blues, pinks, golds, browns, and beiges alike. Neutral shades are a popular choice and can be the right colour option if you're wanting soft yet contemporary looks.
Check out our grey selections like Nordic Blonde, Hermitage, Western Port and Storm.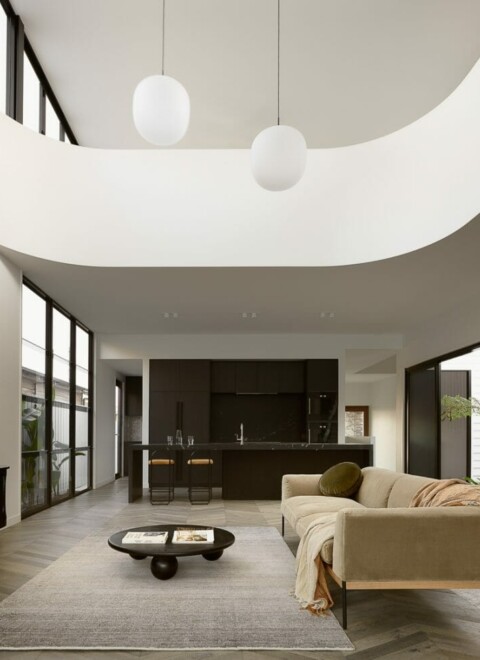 Still can't decide? 
If you're still undecided on the shade of timber flooring you want, or would like to look at the colour variations before committing to a specific timber, we can send you some samples, or pop in and visit us at one of our showrooms in Mornington or South Yarra! With five distinct collections with over 35 unique shades and finishes, you're guaranteed to find something you love.