Enhance your space and create a focal point within your home with our state of the art herringbone or chevron parquetry
Statement parquetry flooring
For a truly unique timber flooring look, parquetry offers an eye catching and elegant solution. Kustom Timber's European Oak parquetry is available in a number of finishes and patterns, to give your interior an elevated feel. For a classic, timeless look which can bring your space together as the focal point of the home, look no further than herringbone, chevron or custom parquetry.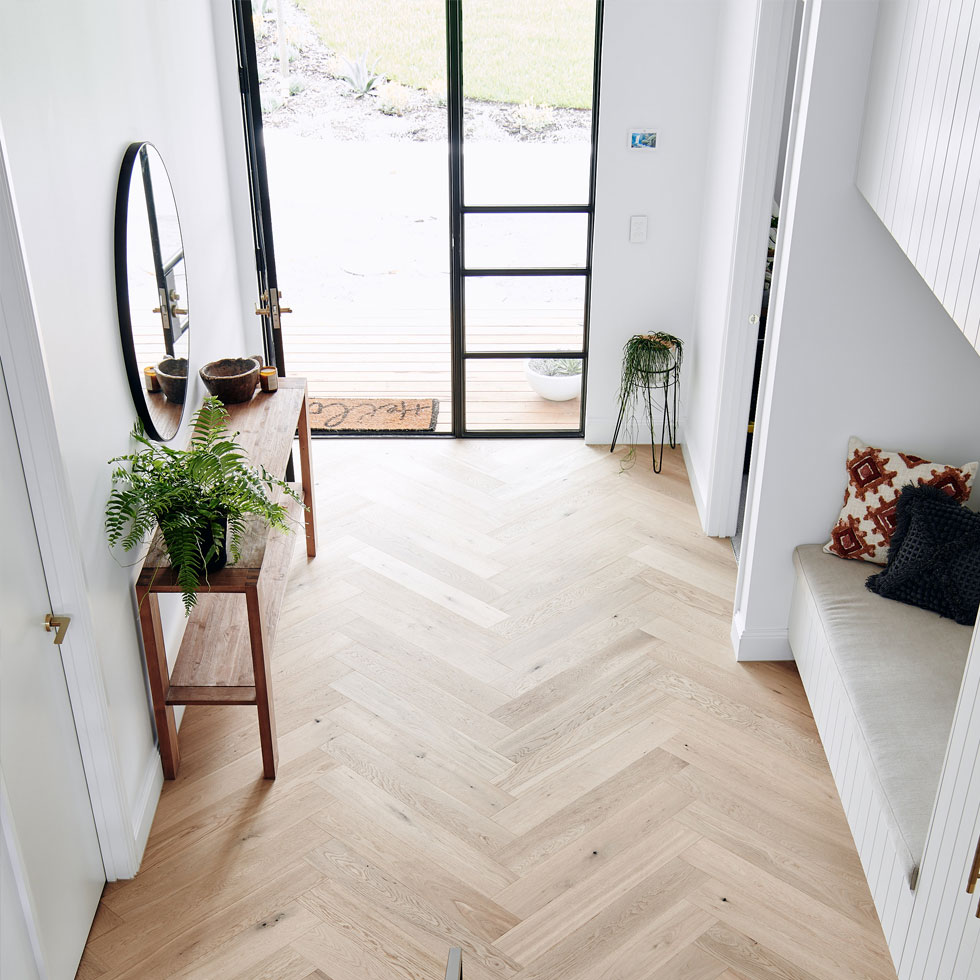 Installing parquetry flooring
Parquetry is a stunning way to arrange your timber flooring and is installed using smaller pieces of timber, arranged to create distinct patterns. Parquetry flooring is a fantastic way to add character to your home, is ideal for high traffic areas and is durable and easy to clean.
Our engineered European Oak produced is the perfect fit for parquetry thanks to its durability and ability to take on a number of timber finishes. The qualified team at Kustom Timber have extensive experience installing parquet flooring, and our meticulous attention to detail ensures we deliver beautiful results.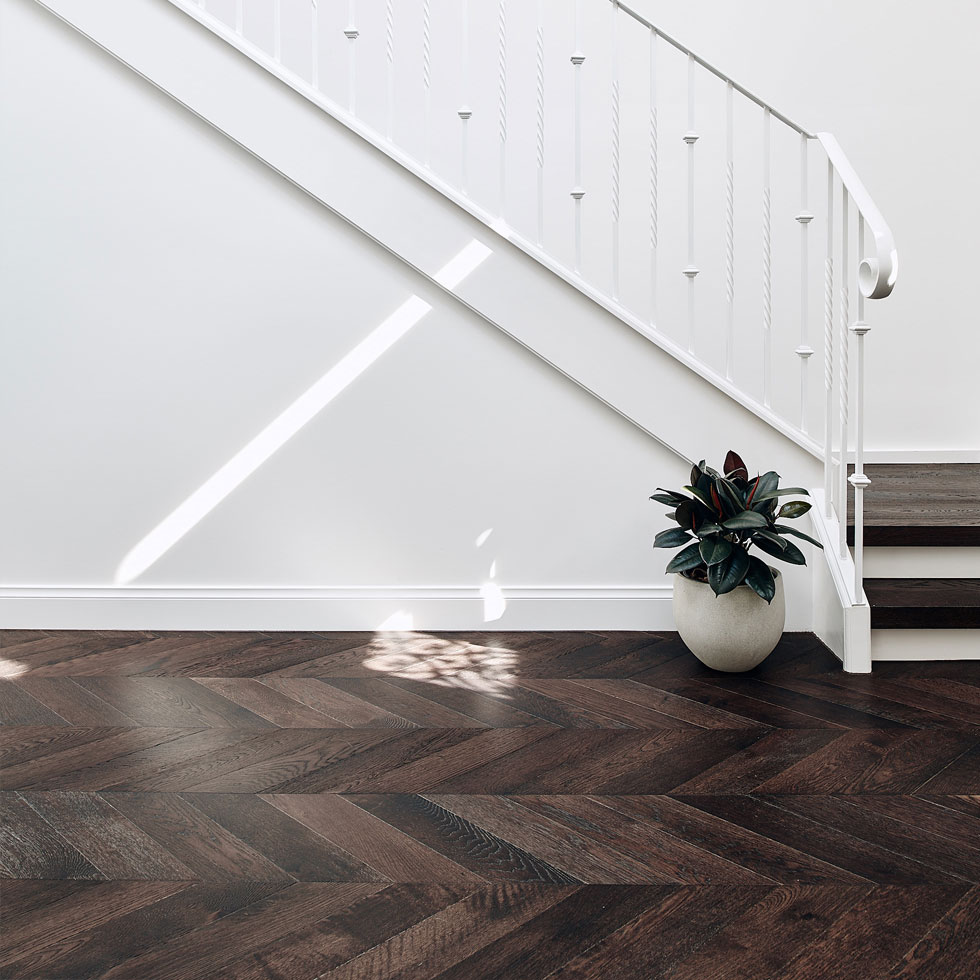 Pattern choices for parquetry flooring
The beauty of parquetry flooring is the range of choice you have when it comes to patterns which allows you to find the perfect look to suit the aesthetic of your home. One of the most popular parquetry patterns is herringbone which is a classic look made from arranging the timber pieces into a V pattern. There are also variations to the herringbone pattern including double herringbone, or herringbone laid on different angles.
When it comes to alternative parquetry arrangements, the options are endless, including chevron, brickbond, basketweave, square on square, random lineal, heritage, Marie Antoinette and Versailles patterns.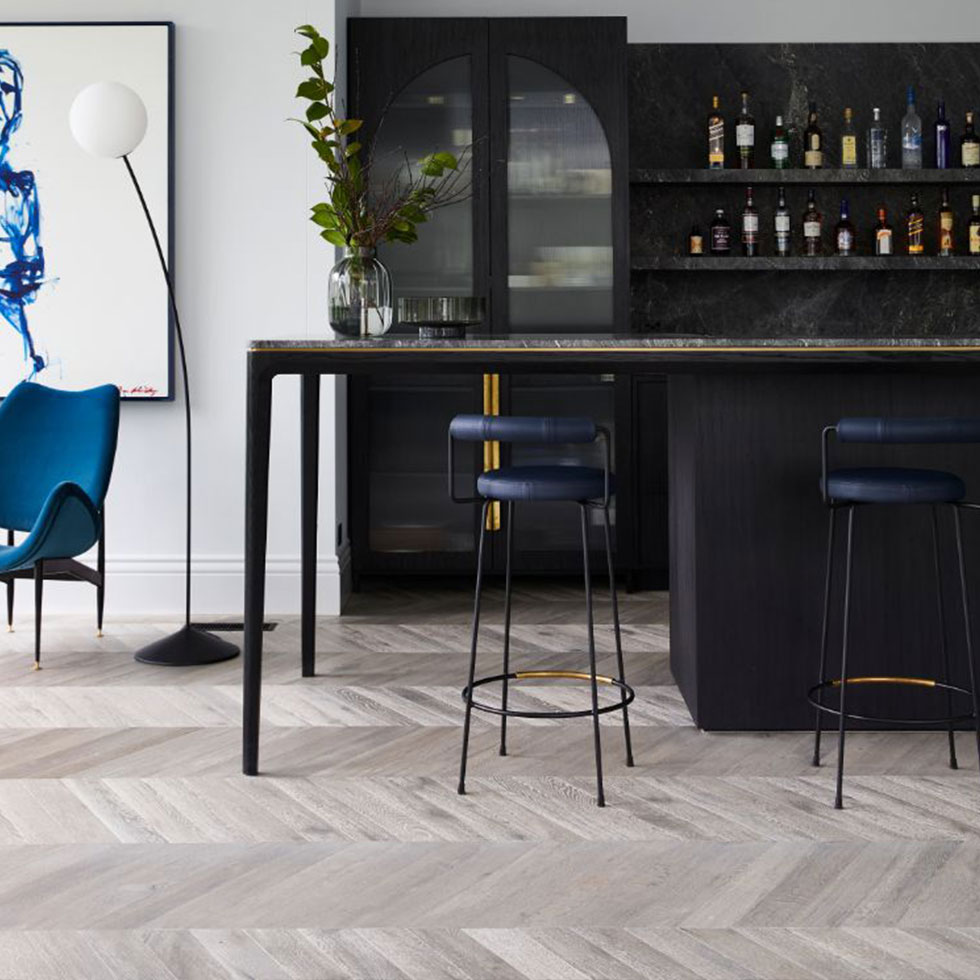 Our quality craftsmanship
Whether you want a unique, intricate pattern or prefer a classic feel, Kustom Timber has the expertise to deliver the highest quality craftsmanship with our parquetry flooring – offering an extensive range of finishes and patterns to create the ideal timber flooring for your space.
Our engineered European oak flooring is designed and finished specifically for Australian conditions using only renewable FSC oak trees. Our beautiful parquetry options will transform your home and we'll guide you through a personalised experience from start to finish.