We're experienced in stairs – new and old – including bringing old stairs up to date with modern interior design. We combine our careful craft with state of the art machinery to create a centrepiece in your home.
With one of the largest ranges of timber flooring products in Australia, we help you through the process of choosing and installing timber that both matches and compliments your floorboards.
Together with our anti slip technology, our floors adhere to the latest building standards, and breathe new life into your staircase, making it a feature of the home.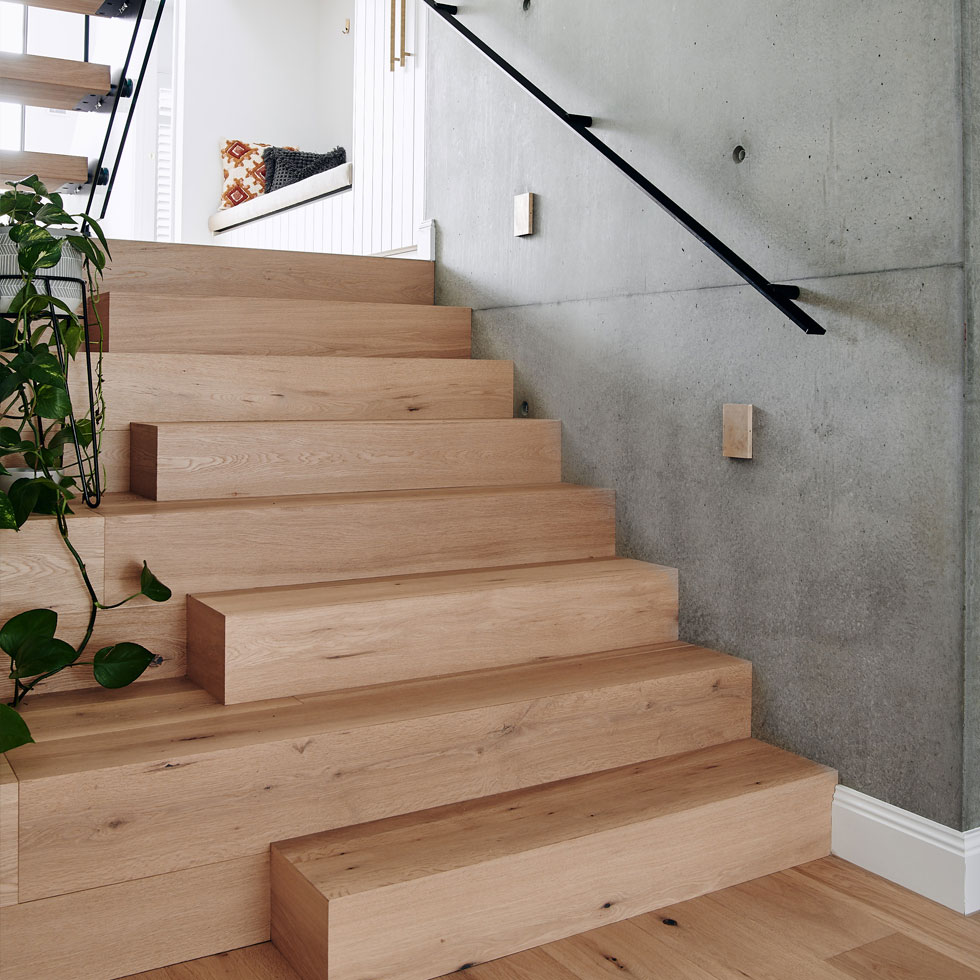 Once you have built your stairs, it can be difficult to find a finish that matches your home's design aesthetic.
At Kustom Timber, we've created a reputation for having an extensive range of colours and clever solutions for both timber selection and polishing techniques.
Our latest eco-conscious polishes add life and durability to your timber stairs and come without the toxic fumes and smell, meaning you can get back to living in your home quicker.