Our highly experienced personnel teamed with our meticulous attention to detail, ensures the very best installation of you timber flooring
Timber flooring installation
At Kustom Timber, we pride ourselves on the meticulous attention to detail given to your flooring, every step of the way. We specialise in designing, supplying, installing and maintaining timber floors.
Our team oversees all manufacturing from start to finish, using only renewable FSC approved oak trees. With premium quality materials and state of the art production processes, we produce a range of floorboards designed for Australian conditions.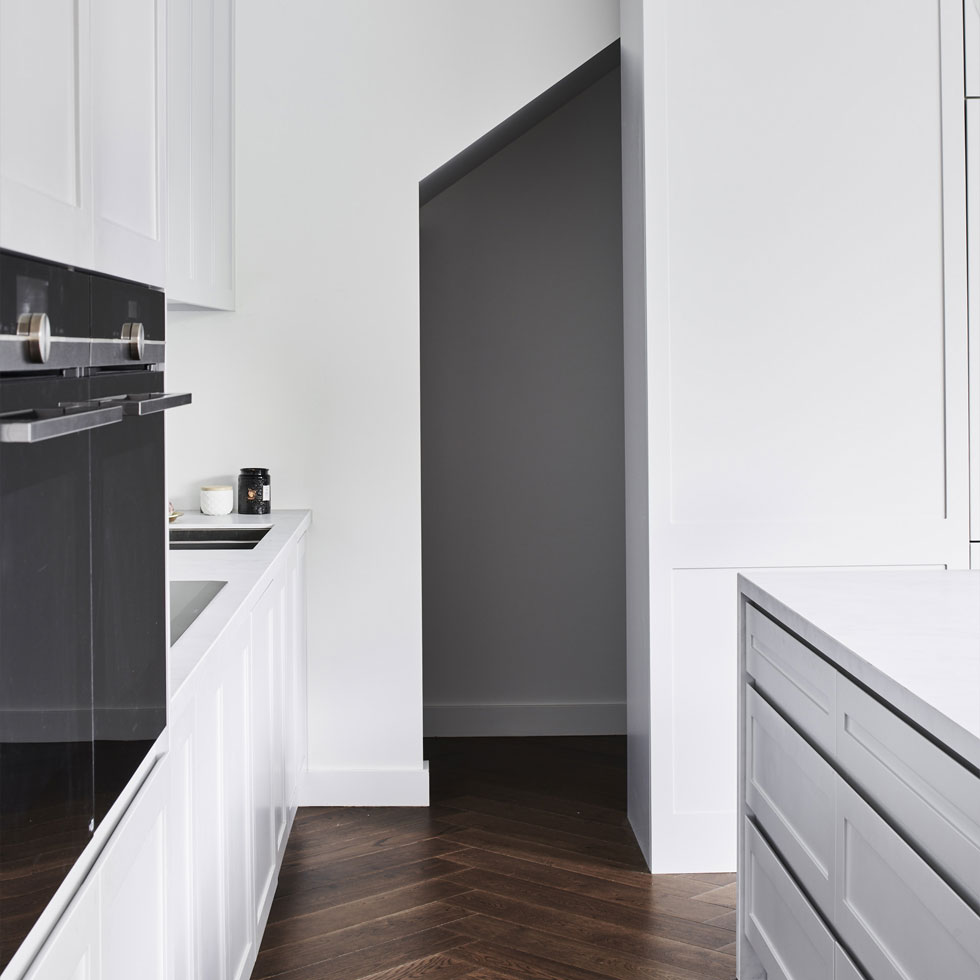 Our expert installation service
When it comes to timber flooring, there's much to consider. We like to make the process easy by guiding you every step of the way.
Our step-by-step full service offering includes:
Showroom visit and initial consultation
Quote and colour selection
Installation
Maintenance and care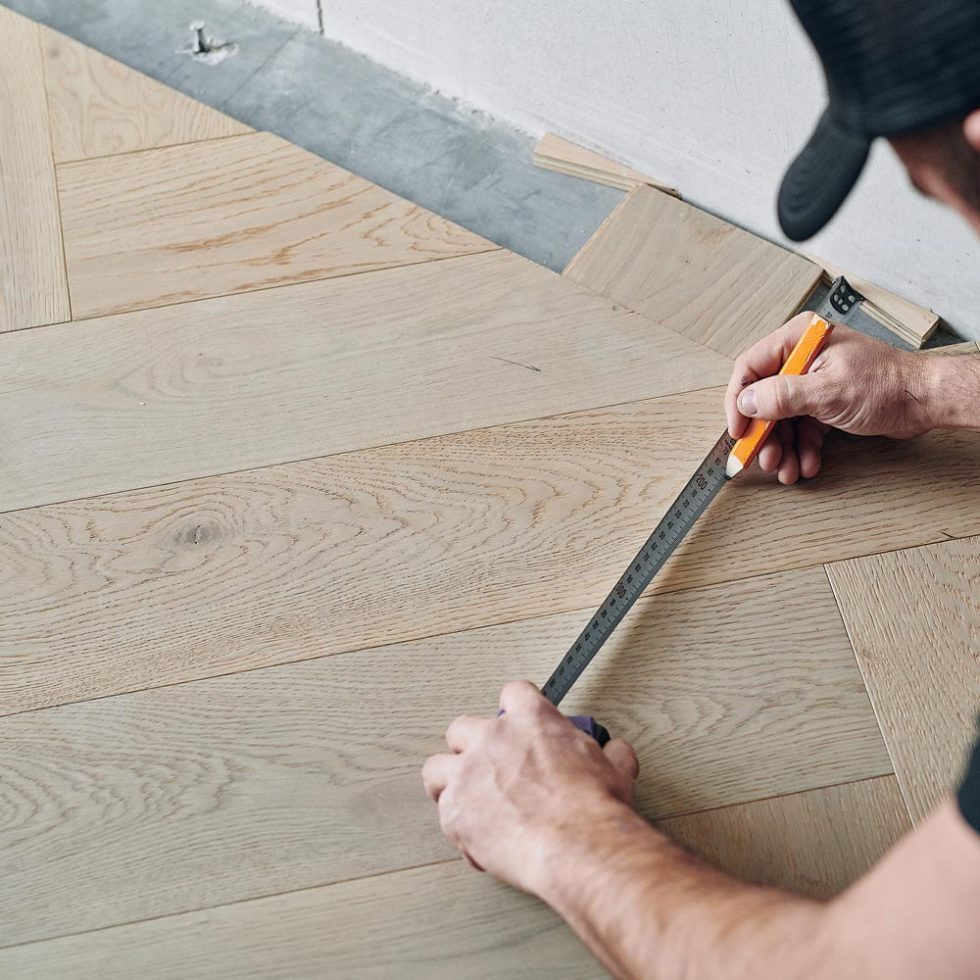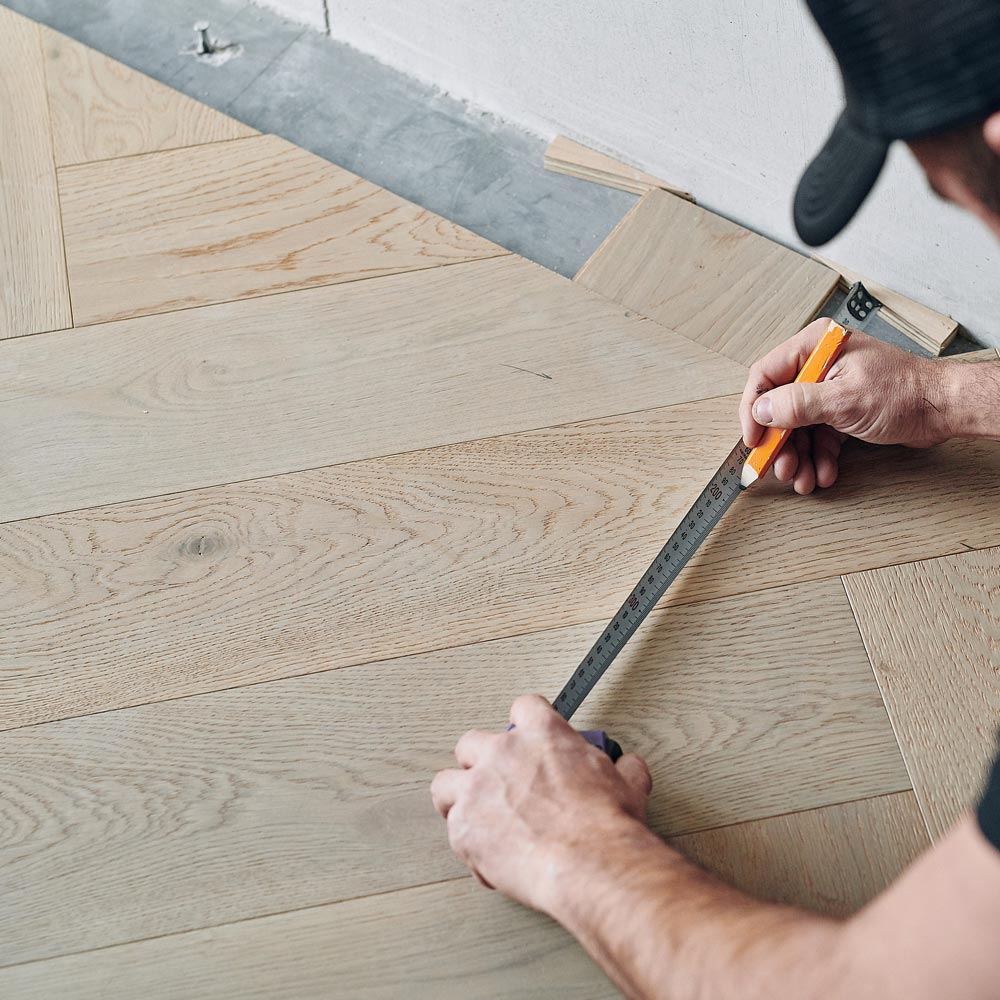 Timber Flooring Installation FAQs
It's an exciting time when you've chosen your brand new floorboards – your home will soon be transformed! Of course, one of the most important aspects of the whole process is installation. Understandably, you may have a few questions, so today we'll be taking a look at some of the most commonly asked questions we get about timber flooring installation.
How long before I can walk on my new floors?
Once your new floors are installed, when you can walk on them it will depend a bit on the type of finish you've chosen. Generally, you'll be able to walk on your floors 24 hours after the last coat has been applied. However, for the first couple of days you should stay off them as much as possible and wear socks only – no bare feet or shoes! Avoid moving furniture back in for a few days as the finish will still be soft.
What preparation do I need to do before installation?
If you're about to have your new timber floors installed, speak to the company to ask them what you need to do. In many cases, they can help with the preparation, such as moving furniture, but it'll save time if you can do some of it before they arrive so your floors are in sooner. With that in mind, clear the rooms of furniture and remove curtains and wall hangings so your installers have a blank canvas.
Can I install my timber floors myself?
Of course! If you have the knowledge and have done it before, you can certainly do the installation yourself. However, remember that the correct installation can make a big difference to the final look of your floors and the last thing you want is to be left with a finished product that doesn't do justice to your floorboards. It takes some skill to install floorboards properly and if not done right, it can result in problems like peaking and cupping or noticeable gaps.
What if I want parquetry installed?
Compared to normal wooden floorboards, parquetry is a bit more complicated. Parquetry flooring is made of blocks of wood arranged in a mosaic pattern and installation requires some skill. If you're looking to have parquet flooring installed, look for a company that has experience with this style of flooring so you can be confident that you'll be left a stunning final result. Given the complexity involved with parquetry, this isn't a job for the first time DIY installer.