Crafted timber flooring designed for the Australian climate, made to last generations
We bring your interior to life
Combining superior product, quality design and our expert team of flooring specialists, we take a holistic approach to flooring with our full service offering.
Launched in Melbourne in 2013 by business partners Mark Chaz and Tristan Tiller after decades of experience in flooring, Kustom Timber has built a strong reputation amongst Melbourne's boutique builders, architects and interior designers.
We pride ourselves on delivering every aspect of your flooring wants and needs, from supply and manufacture, product supply to install, all the way through to maintenance and aftercare. Available Australia wide, our collections use premium quality timber and state of the art production processes to create a range of traditional and designer finishes that are manufactured with integrity and regard for the environment.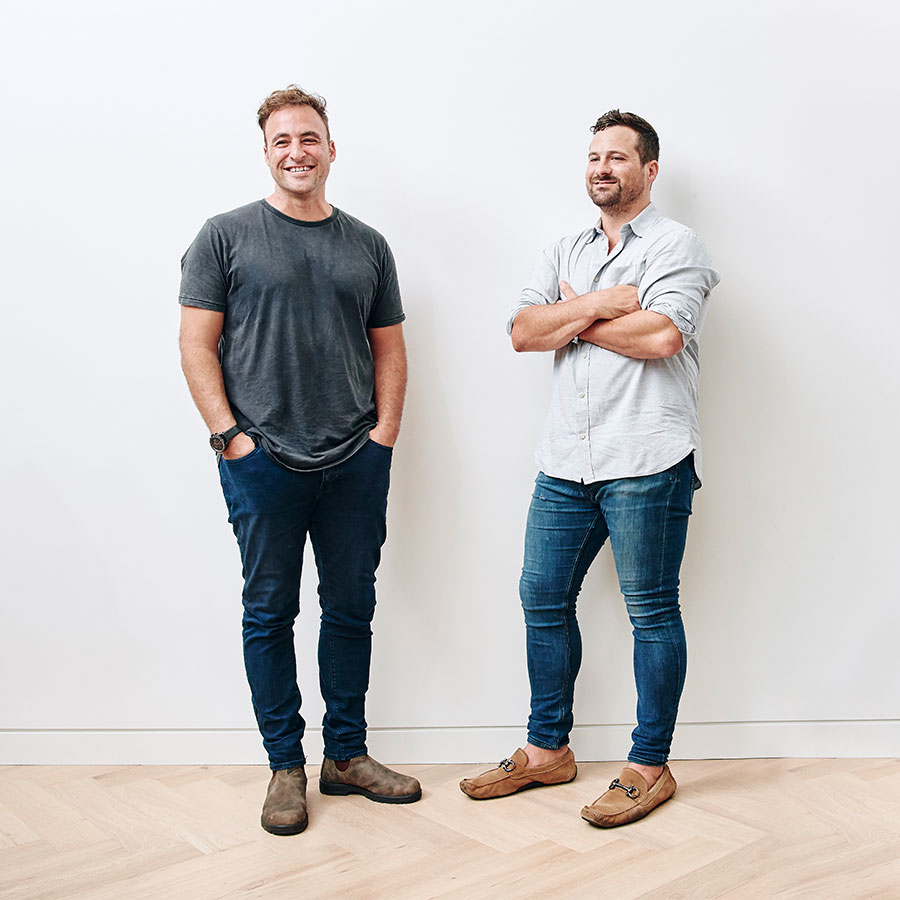 Mark Chaz
Director
Mark has been working in the flooring industry for almost 20 years. Starting as an installer, Mark gained experience in the family business – sanding, polishing and installing floors for over a decade.
When he noticed a shortage of businesses in the industry offering a full service with integrity, he set the wheels in motion to start his own company, and Kustom Timber was born.
Today, Kustom Timber is renowned for its unique and quality products, attention to detail and superior customer service. The Kustom Timber culture is one built off the back of Mark's approach to driving the industry forward, from finding innovative solutions to building relationships with customers based on mutual trust.
Tristan Tiller
Director
Tristan brings over 15 years of industry experience to the Kustom Timber team. With a background in retail, overseeing the buying for some of Australia's largest retail businesses, Tristan oversees product acquisition for Kustom Timber from sourcing through to production and delivery.
During his time as a buyer, Tristan learned the art of sourcing products which has set a benchmark for Kustom Timber, offering ranges that are designed and delivered with quality and innovation in mind, all at an affordable price point.
Over the past 15 years, Tristan has forged relationships with some of the biggest suppliers throughout Europe and Asia, which in turn, has enabled Kustom Timber to develop the highest quality timber flooring product on the market.