Timber flooring is one of the classiest, most stylish flooring options that you can have installed in your home. It's no question that it's been a highly-sought after and popular flooring choice throughout history, with its natural elegance and long-wearing properties that make it last for generations.
One of the top flooring trends nowadays is to ensure that your flooring complements your interior design. While recently there has been a movement towards light floors made to match with dark furniture for beautiful contrast, some interior designers utilise dark wood floors to provide that sophisticated contrast and add to a room's aesthetic, especially with lighter wooden furniture for a more harmonious look. Sometimes, beautiful flooring can be offset by the wrong furnishings, which is why it's important to plan out your interior design with your dark wooden flooring in mind.
If you've got dark wood flooring and want to know what colour furniture works with dark floors, check out the below style and inspiration ideas!
Colour palettes and colour wheels
Keeping a base colour palette in mind when designing your home and finding the right furniture can make your design experience much easier. The colour wheel is every interior designer's best friend – and making it a point to understand how specific colours interact with one other can go a long way in helping you decide on key pieces in your home's design.
It's important to remember that warm toned or dark flooring can make a small space feel smaller if you're not careful, especially if your walls are painted darker colors as well. Refer to your colour wheel, and read up on colour theory in order to be able to utilise your dark hardwood floors beautifully. Some homeowners have decided to pair up their dark hardwood flooring with crisp white walls or other lighter shades in order to provide a stark contrast that keeps the room looking bright yet still warm.
If you'd like to learn more about colour wheels and how you can make the below palettes work in your home, check out Dulux's break-down of all things colour. 
Monochromatic palettes
After a minimalist look? Monochromatic interiors have become a popular choice in recent years, and for good reason. It's easy to achieve and can be very visually effective, but be careful when only using the one colour, as it can look boring if you don't also change up the textures, tones, and tints of it throughout the room. No matter what monochromatic colour scheme you're going for, make sure to keep it interesting by adding prints and a light or dark pattern, depending on your chosen colour within the furniture and fabrics in the space, and play around with the tones and tints to keep things dynamic and fun without breaking from the monochromatic palette.
Complementary palettes
With dark hardwood floors, it's actually really easy to design the home when following a complementary colour palette. You can do this by choosing colours on the opposite side of the colour wheel, ensuring a beautiful contrast that's balanced and soothing to the eye.
One thing to remember is that with dark flooring, choosing light wood furniture, white cabinetry, or going for light walls painted in beige, sandy tones, or crisp white can really level up the contrast while still keeping the room looking large and airy. Make sure to take advantage of the natural light in the room, whether it's the living room, bedroom, dining room, or any other space in the house: keep the space looking big yet still warm by choosing the right furniture and colour schemes for a classic look.
If you're after something different, you can also mix warm and cool toned colours together: think light blue walls with bold orange accents, which can be interesting and fun, too!
Analogous palettes
Want to ensure harmony in your interior design? Take a look at your colour wheel and take inspiration from an analogous palette. Select two or three slices of the colour wheel to ensure that you're choosing hues that can help you to achieve a more cohesive look with a natural variety.
For example, say you've selected green as your main colour. By looking at the colour wheel, you'll see that following this palette style you can find that teals and yellow-greens can also be included in your interior design plans to help exude a harmonious look. Whether you've got things like an accent wall, light wood chairs, green-toned fixtures, mint green walls, and other light green furniture, it's a great way to enliven a space. And, with the addition of natural textures such as wooden floors for a more organic look, as well as stone fixtures or steel lighting, you're sure to create a dynamic space that's definitely going to please.
Easy Ideas For Furniture
Match Tones With Furniture
Take a look at the warmth of your dark hardwood flooring and pair it with warm medium- to light-toned timbers and textures for harmonious interior design styles! Think fluffy white rugs, cream walls, and light furniture paired with dark timber floors.
Furniture and Floor Matching
A simple way to keep a space looking classy and well-designed is to match your furniture's wood to your existing timber flooring. If you've got rich chocolate-hued flooring, opt for furniture that has chocolate-hued legs, or is an overall chocolate-hued wood. Make sure, however, to paint the walls a lighter colour if you're using this technique, as it keeps the space looking large and airy.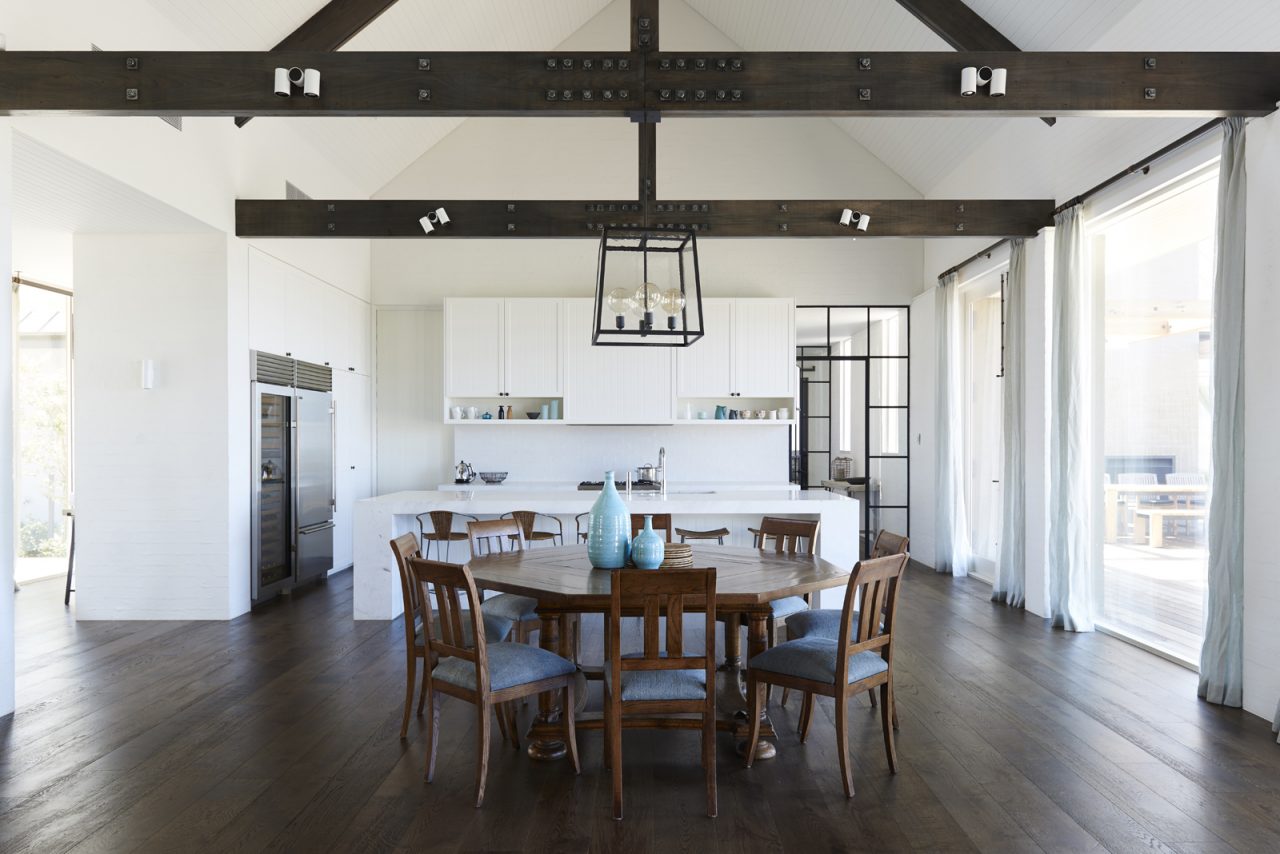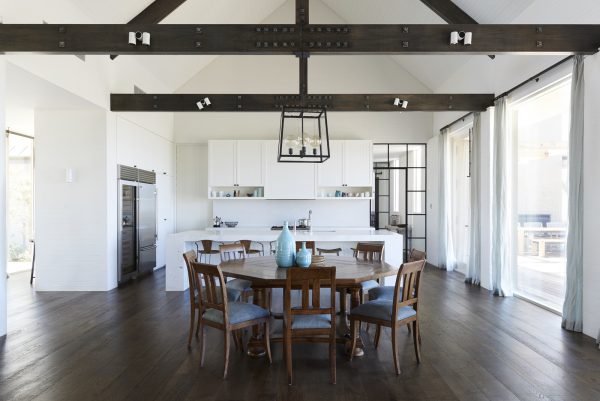 Organic variety
After a more organic look? Keep the space looking interesting by pairing different timber tones and styles together. Think crisp white walls, indoor greenery, and light wooden chairs, with statement lighting contrasting dark tables and dark wooden flooring perfectly.
Dark rug, light walls
One of the go-to's for dark hardwood flooring is light coloured walls, and for good reason: it keeps the space from looking too heavy, while still adding beautiful contrast. Go for light blues or mint greens and the like if you're wanting a bit of spice, and place a gorgeous patterned rug on your hardwood flooring for a texture change that's sure to impress.
Find your perfect dark flooring fit
If you're searching for some design inspiration or want to find the perfect dark flooring that will match your desired aesthetic, get in touch with the timber flooring experts at Kustom Timber and we'll make sure you find the perfect fit.