If you're in the market for new floors, you'll be pleased to know that there's been an explosion of options in recent years. However, this also means that it can be overwhelming to decide on the right flooring style for your space. That's where we come in – whether you're an interior designer seeking fresh ideas or a homeowner wanting to keep your home decor current, we'll help you stay up to date with the latest flooring trends for 2023.
From time-tested classics to new, innovative options, we'll help you choose the perfect flooring to transform your space.
Natural Finishes Take Centre Stage (Again)
Natural materials and textures have a timeless quality that never goes out of style. In recent years, we've seen a surge of interest in natural beauty for room decor, with a focus on authenticity and craftsmanship. This trend continues to evolve in 2023 with the top flooring trends highlighting the natural, organic look. One popular option is natural stone, but for those who prefer wood, engineered wood flooring with a unique grain pattern adds character and charm to any space.
Here's a pro-tip: The latest flooring trend for 2023 is the "unfinished" look. This doesn't mean your wooden flooring will look rough or unfinished, but rather, the planks will have different widths, creating a distinct and heritage feel. This approach brings a fresh perspective to traditional flooring and adds character to your space.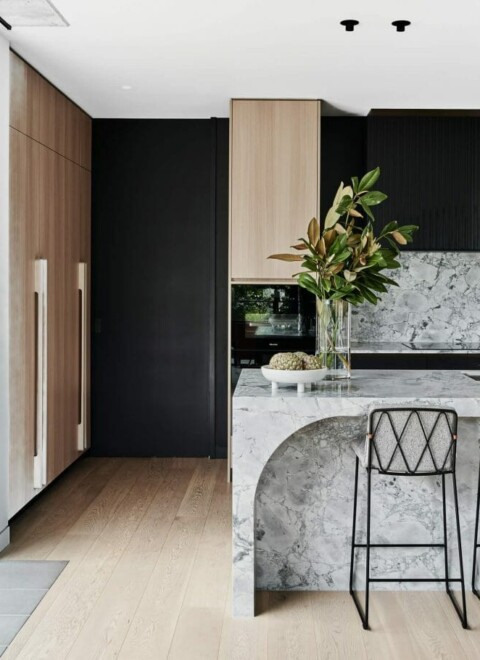 2. Make The Colours POP!
In 2023, colour trends are all about extremes – bold or neutral. If you're a daring interior designer or a homeowner looking to personalise your space, consider adding bold colours to your flooring. Nostalgic designs and retro looks are making a comeback, and bringing the outside in is a top trend. Bright, expressive colours like citrus, blues, greens, and golds with botanical tones add a sense of calm to any room. Whether you opt for a bold carpet, laminate flooring, or luxury vinyl tile, don't be afraid to push the boundaries with your flooring if you want to make a statement.
But if bold flooring isn't your style, don't worry – you can still inject colour into your home decor while keeping your floors neutral. The key is finding the right balance between colourful accents and a grounding base. Whether you choose a colourful area rug or vibrant wall art, there are plenty of ways to infuse colour into your space without overwhelming it.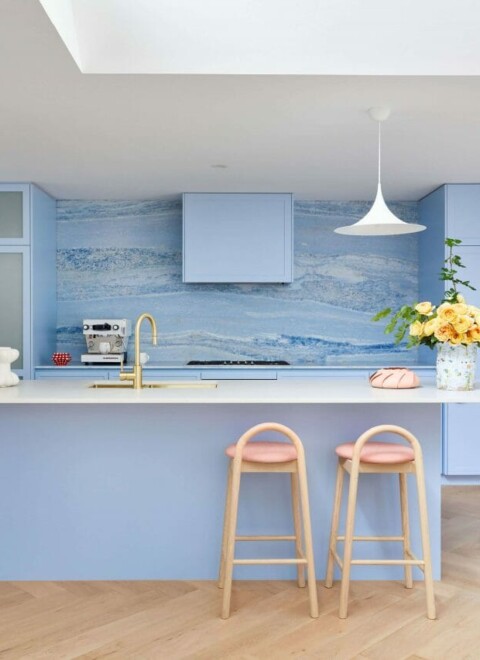 3. Rich Browns, Chocolates, and Everything in Between
If bold flooring colours aren't your thing, you'll be happy to know that rich brown tones are gaining popularity as a 2023 flooring trend. Darker stains or wood varieties create a cozy, inviting atmosphere underfoot, making it a perfect fit for the emerging maximalism interior design trend. Whether you choose hardwood or engineered timber flooring, darker shades complement both traditional and eclectic interiors, adding a touch of sophistication and timelessness to your space. Plus, if you're not quite ready to commit to a dark tone, you can always sand down your flooring to achieve a lighter shade.
Overall, choosing a rich brown flooring option can help create a warm and welcoming atmosphere in your home. With its versatility and timeless appeal, this trend is sure to be a popular choice for homeowners and interior designers alike.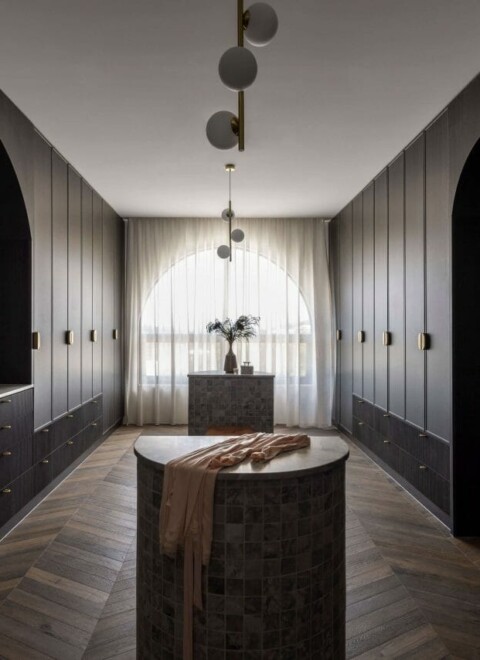 4. Timeless Patterns Galore
Flooring patterns can make a big impact on a room, and one trend that's taking the flooring world by storm is the herringbone pattern. Whether you have carpets or hardwood floors, herringbone and parquet patterns are a popular choice for the upcoming 2023 flooring trends. These natural wood effects add a dynamic look to any space, creating a sense of movement and flow that can even make smaller rooms feel larger.
The best part? Herringbone floors come in a variety of materials, including hardwood and engineered wood, so you have plenty of options to choose from regardless of your budget or design style. Whether you want to go for a classic, timeless look or add a modern twist, herringbone flooring can help you achieve your desired aesthetic.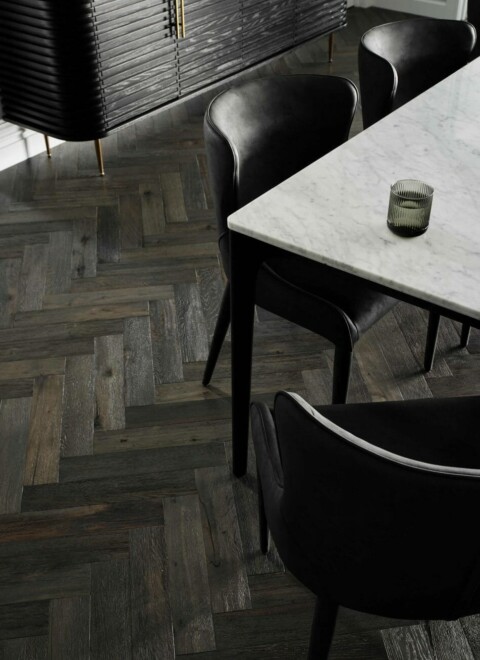 5. Sustainable Materials or Bust
In the new year, sustainable design choices are gaining even more traction, with a focus on using pre-loved antiques and furniture. This eco-conscious approach extends to our flooring choices as well. When selecting your flooring materials, it's important to prioritize both style and sustainability. Wood is a great option as it is a natural material that can be responsibly sourced from sustainable forests. Make sure to choose trustworthy suppliers who carry the PEFC® (Program for the Endorsement of Forest Certification) and the FSC® (the Forest Stewardship Council) logos, ensuring that the chain of custody is from sustainable forests. Providers like Kustom Timber not only offer high-quality materials and installation for engineered hardwood flooring, but they also prioritize sustainability in their manufacturing processes. By choosing sustainable flooring, you can create a beautiful home design while doing your part to care for the environment.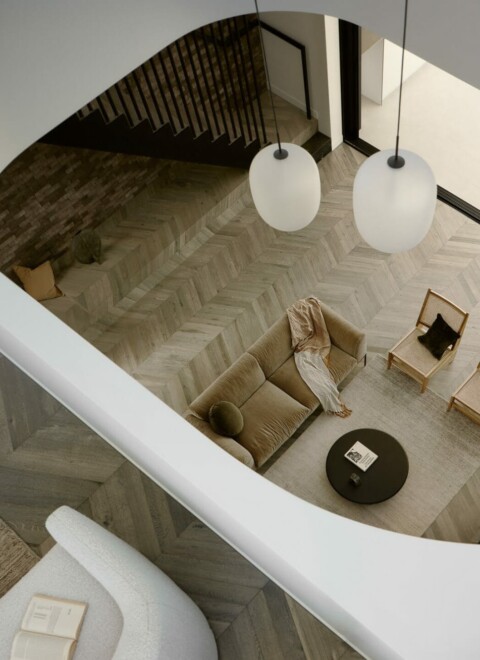 Engineered Timber Flooring
Looking for a flooring option that is versatile and can keep up with changing trends? Consider engineered timber flooring, which not only provides the unique character of wooden floors but also prioritizes sustainability and affordability. Kustom Timber offers a range of stains and finishes for their high-quality engineered european oak flooring that exudes elegance. And if you're looking to switch things up after a few years, you can simply sand down the existing finish and add a new stain for a fresh look.
If you prefer natural, neutral flooring that exudes calm and comfort, Kustom Timber's Habitat Range is the perfect low-maintenance option that showcases the beauty of wooden grain.
For those who love rich brown tones, Kustom Timber's Immerse and Como range provide sophisticated, deep-toned options.
And if you're after timeless patterns, Kustom Timber's team can create a variety of patterns such as herringbone, chevron, brickbond, basketweave, square on square, random lineal, heritage, Marie Antoinette, and Versailles – you'll be hard-pressed to find a pattern they haven't created before!
Kustom Timber Can Help
Our experienced team at Kustom Timber know the ins and outs of flooring by heart. Got questions? At a loss of how to create the space of your dreams from the ground up? Have a chat with our friendly team to get started on how you can use engineered oak flooring to create a stylish look according to 2023 flooring trends!