New year, new space!
Every year, interior design trends shift and change. In recent years we've seen minimalistic neutrals grow in popularity and a renewed interest in earthy tones and natural materials. We've seen the rise of industrial interior design, we've seen the resurgence of cottage-core, and we've enjoyed the eclectic decor and pops of intense colour.
But where to next? If you've been wildly Googling 'interior design trends 2023' to try and bring some new life into your space, you're not alone. The key thing to remember is that while some new colours, textures, and materials are taking the spotlight, the trend for this year is continuing towards enduring materials, sustainable design, and serene spaces.
Below, we list 2023 interior design trends to give you the best ideas for your space.
1. Textured walls and dynamic decor
2023 trends mark a shift from smooth surfaces. It's time for wood grain finishes, stone accented or textured walls, and perfectly imperfect furniture designs. Following from age-old practices of Venetian plaster and limewash, this trend is really useful for adding interest to neutral spaces. Creating textural and eye catching spaces is the first step to creating a room that has depth, dimension, and serenity.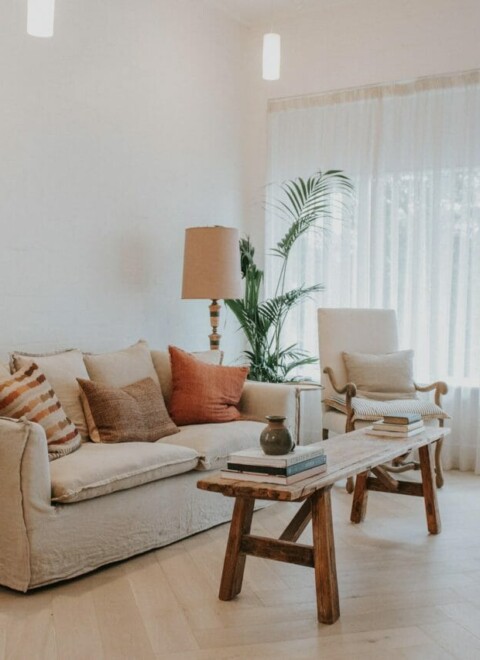 2. Natural elements
Nature lovers rejoice! Interior trends are increasingly turning towards warm tones and earthy materials – and for good reason! Surprising or not, principal designers take plenty of inspiration from the natural world around us – from colour palettes that inspire an indoor-outdoor feel, to wooden furniture highlighting the versatility and genuine appeal of natural materials. What's more, there's no denying the cosiness that comes from natural decor. Think stone fireplaces, live edge-wood furniture, wickerwork, wooden panelling, and vibrant textiles.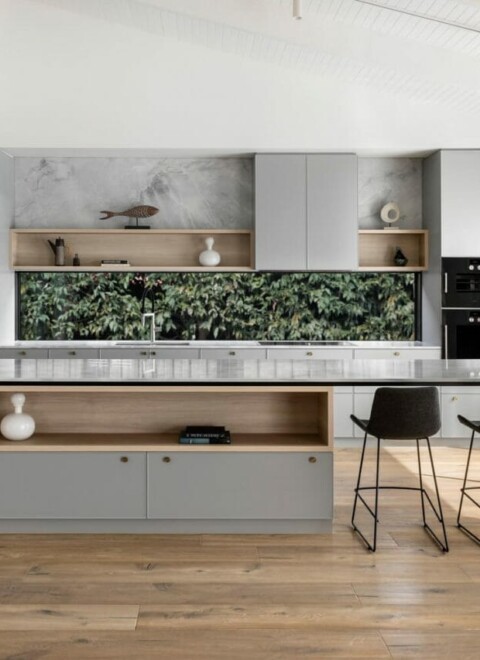 3. Pops of colour
In between those natural, earthy elements come bolder colours to make a statement. Lean into it and make use of jewel and rich tones in your spaces. This isn't just limited to the colour of your walls, but also your furnishings and decor. We're finding more and more people are going for deeper tones and bold colours like burgundy, too – complementing existing neutral hues when sprinkled in living rooms or used as a focal point for interior designs.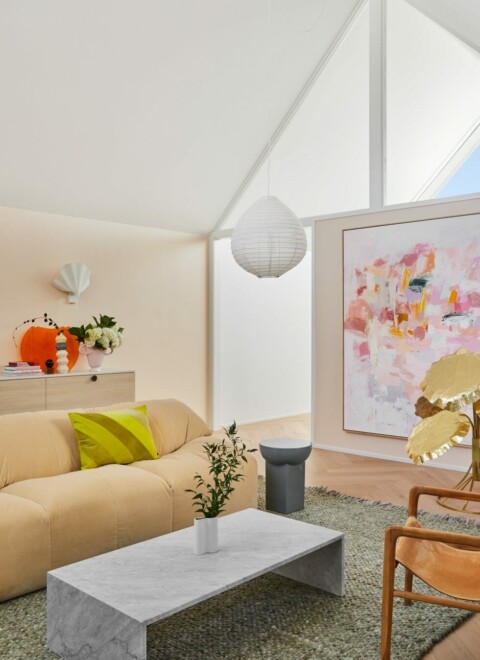 4. Artistic lighting
2023 interior design trends are shifting from using lighting as just purely functional – it's also as decor in its own right. Statement lighting fixtures like chandeliers or pendant lights are gaining momentum, and creative lighting can influence how a space feels. 
The ongoing trend is to install multifunctional lighting that can be adapted throughout the day to suit the room and add to the atmosphere and mood, which can look like a combination of various light sources – such as cosy table lamps and floor lamps.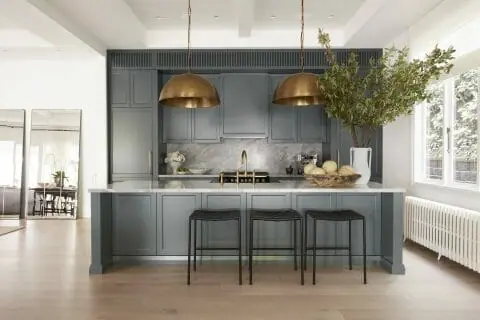 5. Wavy furniture shapes
Echoing the move towards natural materials, we're seeing a rise in organic shapes in furniture in 2023. It's the same concept of taking the outdoors indoors, imitating natural shapes you'd see outside. 
Statement pieces such as chubby furniture (not a typo – Google it!), asymmetric pieces,  rippled glassware or curving bedheads can help you incorporate the wavy trend a little bit in your home.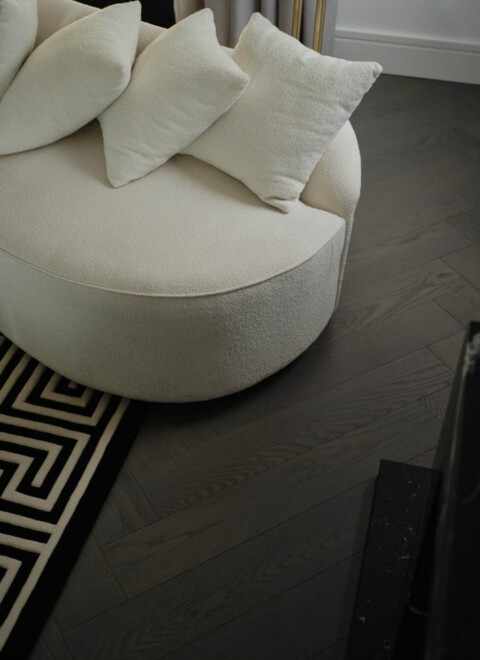 6. Plush and cocoon seating
Have you heard the term 'comfortcore'? It's essentially filling your space with the plushest, most comfortable seating you can think of. Cloud sofas, cocoon seating, and papasan chairs. 
And honestly, it's not surprising – the past few years have been pretty stressful for a lot of people, so it makes sense comforting textures, rounded forms, and comfort are now taking priority in a lot of decor choices. 
Plush, comfortable seating options are also great for bringing people together for long, in-person conversation. Keep an eye out for furniture that's geared towards creating cozy living spaces that set the stage for flowing conversation.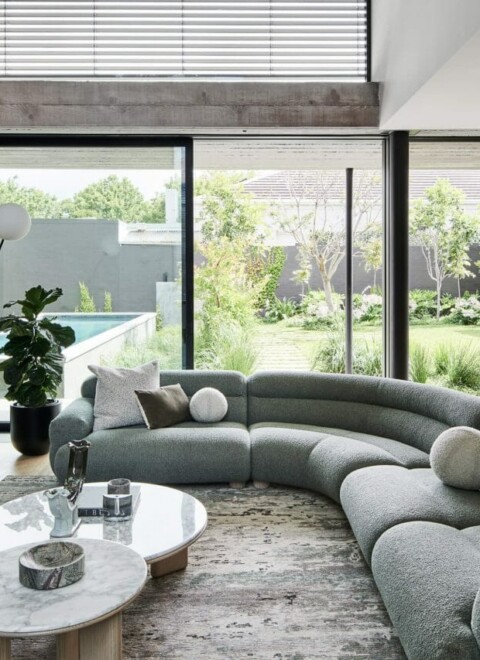 7. Light toned floors
We're seeing a greater push towards lighter toned floors to create bright, roomy-looking spaces that complement the newly-popular jewel tones and earthy neutrals. And while there are a lot of flooring options you could use to create this light look, a great option is European oak flooring! European oak flooring is a versatile and long-wearing flooring option that you can customise over the years to keep the look of your living spaces updated and cosy. 
Make sure to check inspiration boards and design magazines for inspiration – you'll find that even if trends change over the years, lighter toned floors will stay in style for years to come.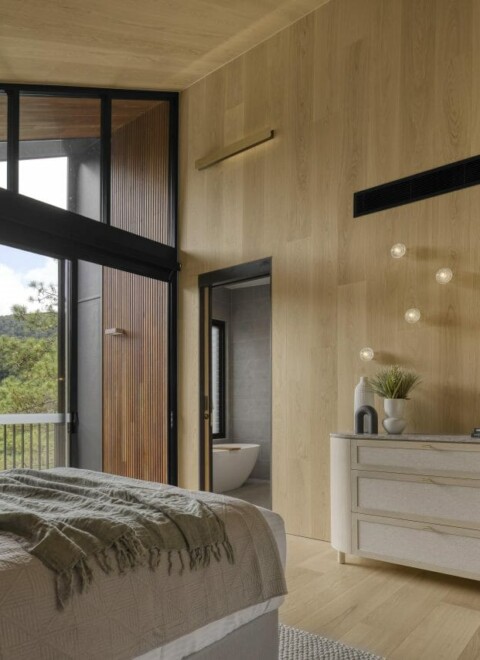 8. Mixed metals
Using one metal finish throughout your home may seem like the logical thing to do, but mixing your metals is a great way to refresh your space. Depending which metals you decide to combine, you can really impact the look of your room, whether you're aiming for something chic, classic, or a bit more eclectic. 
Change up your door handles, kitchen and bathroom fixtures, light fixtures, curtin rods… the possibilities are really endless.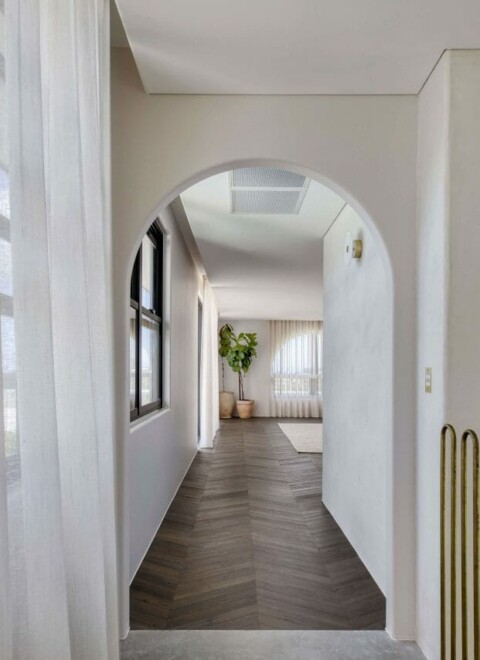 Your 2023 interior starts from the ground up
Interested in European oak flooring for your home refresh or construction? Kustom Timber has a team of experts that will help your vision come to life. Have a chat with our friendly experts to find out how you can use our high quality European oak flooring to create a space that you and your family will love.