When you invest in high-quality timber floorboards, you want to make sure they look perfect and this means installing them correctly. For this reason, you need to be really sure before you decide to opt for DIY installation of your new timber floors – the last thing you want is to be unhappy with the final product! Today, we'll be looking at the main things to consider before you take on the project yourself.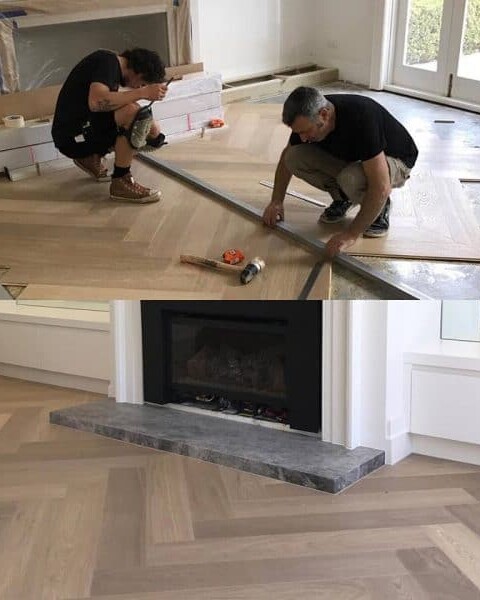 Do you have floor installation experience?
Some of you may have had previous experience installing flooring and in these instances, you might be up to the challenge of a DIY job. However, if you've never attempted a similar project or don't have anyone experienced who can help, you might not want to try your luck with your brand new timber flooring. Incorrect installation techniques can lead to issues such as gaps, peaks and cupping – not a good look with your final product!
Do you have the right tools and equipment?
One of the main reasons that you may be considering installing your floorboards yourself is to save on costs. However, it's important to remember that you need to have the correct tools before you can finish the job and so many home renovators forget to factor in these costs. A lot of us don't have tools such as a jigsaw lying around and you'll also need a range of smaller items to get the job done. If you need to purchase and/or hire these items, the cost can really start adding up.
Have you got the time?
The professional certainly makes it look easy when it comes to flooring installation and all of those home renovation shows on TV would have you think that the process is done in a few hours. However, the reality of installing timber flooring yourself can be very time consuming and what takes a professional a short amount of time can take the DIY home renovator much longer. It's also not just the actual installation you need to consider – you also need to prepare your surface and clean up afterwards.
Are you confident?
You're the best to judge whether you're up to the challenge of installing your own flooring. Remember that your new floorboards are an investment which are intended to last generations so the right level of care needs to be taken. If you're not sure if you're up to the challenge, it might be worth speaking with a professional to get more information about what the process involves and leaving it in their hands if necessary.
For professional floor installation Melbourne, Kustom Timber can help. We not only manufacture premium engineered oak timber flooring, we also offer professional installation service for a stunning final result. For high quality end to end service, contact our team.
If you'd like to know more about engineered timber flooring Melbourne, speak with Kustom Timber today on (03) 9645 3857.