When you think of industrial interior design, you think of functional spaces that are a touch utilitarian, with huge windows and open plans. And while this style is technically a new addition to the interior design repertoire, the industrial look has actually been around for centuries – just not in the way you think!
During the 1700s in the industrial revolution, factories were built all over Europe and America, usually within the city centres. With a focus on saving money, and also to minimise fire hazards, these factories were designed to be plain, keeping bricks, pipework, and ducting completely exposed. But as technology evolved, older factories closed down within cities, and modern manufacturing plants were typically built further away from residential areas. 
In a bid to provide more useable space within cities, in the mid-20th century abandoned factories were repurposed for housing. Unsurprisingly, interior designers loved the "warehouse" look, and matched interior design pieces to it. They started combining exposed brick with pieces that were both functional and stylish, accentuating the building materials and leaning into the edgy industrial elements. 
Sustainable material
For some, when it comes to kitchen flooring, it's not just about appearance; it's also about the sustainability of the materials used. 
If this is a consideration for your new kitchen design, engineered timber is a great option because only the top layer is made of slow growing hardwood. You can also find engineered flooring which is sourced from renewable trees. Canvassing your local flooring experts and looking into how and where they source their materials can be tricky, but there are definitely suppliers and installers that prioritise sustainable and environmentally-friendly practices whilst still producing high-quality flooring that ticks all of your boxes. 
Our floorboards are specifically designed to withstand Australian conditions, and all of our timber is sourced sustainably from FSC approved oak trees. We also carry out expert timber flooring installation for the perfect finished product.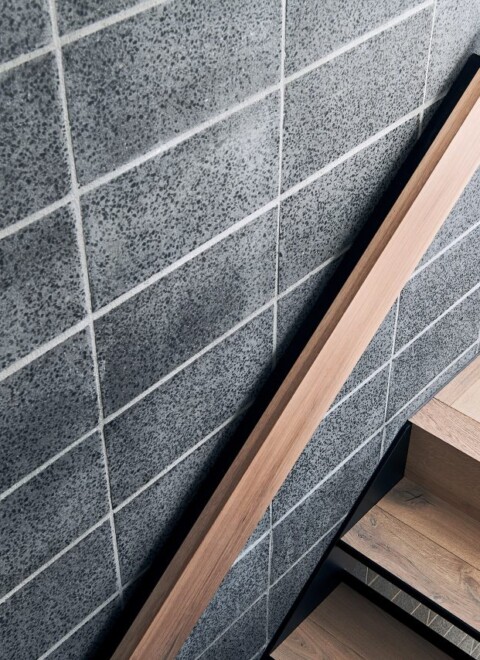 What's left? A raw, unfinished, yet impeccably chic look. It's effortless, yet still brings forward the beauty of each space by making things such as exposed brick and metal pipes a part of the design, instead of something to be covered up.
But what are the key elements of industrial interior design? How do you begin to put down the building blocks of a home that fully encapsulates modern industrial interior design? We've got a handy list of the elements you definitely need to think about when designing for industrial style homes.
1. Neutral Colour Palettes
When you're at the drawing board trying to create the space of your dreams, remember that industrial interiors are often in neutral palettes. So think grey, black, and white. Layer these shades with hints of darker tones for a moodier look. But don't think you're limited to neutral colours: unexpected pops of colour in vibrant art pieces also provides a gorgeous contrast that ties the entire space together.
2. Sharp Shapes and Silhouettes
Industrial design style silhouettes are often squared lines, blockier shapes, all to contribute to an almost utilitarian look that fully encapsulates the vibes of old warehouses turned into a living space.
3. Metal Fixtures
For lighting in industrial style spaces, lean into metal materials, with a focus on endants and lamps. Most industrial spaces repurposed from old warehouses and factories have high ceilings and loft spaces, which makes sense why this type of lighting is usually used. Low hanging pendants with wide shades, multi-directional floor lamps, and reclaimed lighting: metal is your friend! Otherwise, make as much use of natural light with wide, large windows that let the light in.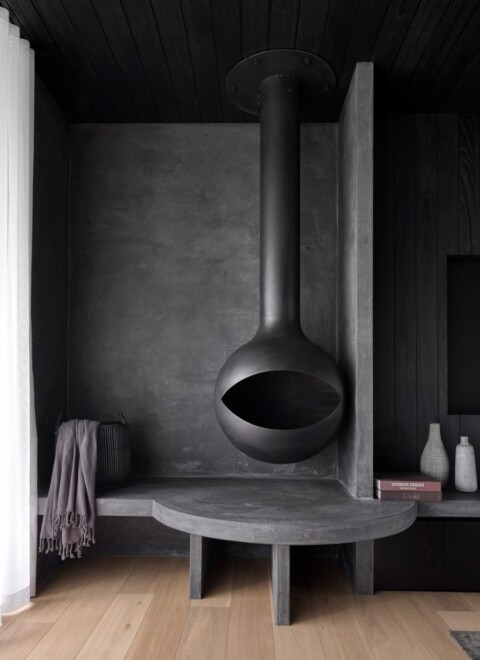 4. Exposed Pipes, Ducts, and Brickwork
If you think about industrial design, you'll almost always think of exposed pipes and ducts. While typically these are things that builders and interior designers try to conceal, with modern industrial interior design, these raw elements left exposed not only creates a unique appeal, it also eliminates the need for further construction if not absolutely necessary.
Exposed pipes look gorgeous in contrast with all white spaces, especially if the shades of the exposed brick walls provide a sharp contrast to the metal of the piping. Not only that, but you can also pick out furniture and design pieces with exposed pipes used in its construction.
5. Wood and Metal Materials
As you can tell by now, industrial spaces utilise metal materials not just as building blocks, but also as accents towards industrial interior design. But don't forget wood, too! 
Wood, metal, and earthy, neutral palettes are popular combinations for industrial style homes, whether it's metal railings and pipework or wooden panels and reclaimed wood furniture. This is because these materials are hardworking and historically used as long-wearing materials, first in old factories and now in modern homes.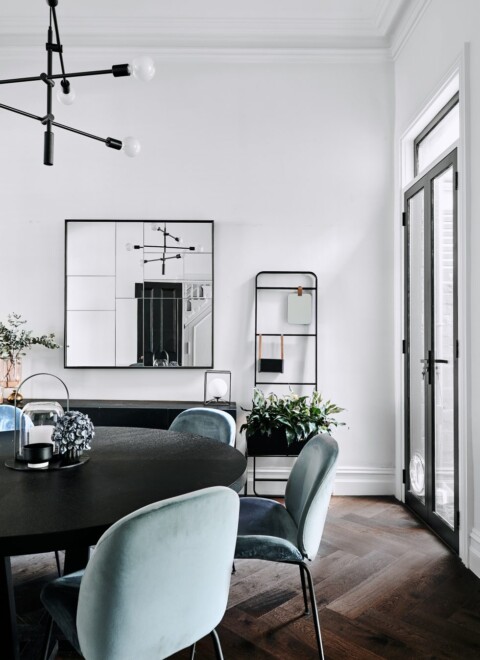 6. Dark or Grey Flooring
To go with the neutral colour palettes, industrial style interior design usually uses grey flooring, historically making use of concrete floors as a solid foundation. However, if you're not a fan of concrete, utilising reclaimed wood or dark or grey timber flooring might be a better fit for your interior design needs. Modern industrial interior design works amazingly well with timber flooring, and it gives you more flexibility on the shades and textures of your flooring. For timber flooring installation, you can't go wrong with your local, well-reviewed flooring experts at Kustom Timber!
7. Vintage Pieces
While industrial decor veers towards tried and tested materials such as wood and metal, finding pieces that have a vintage feel to them also helps to tie in to the greater industrial design of the home. A few key points: keep surfaces clutter-free and clean, and limit the use of accessories. Remember that the key points of old factories in yesteryear was limiting fire hazards: clutter, dangling flammable design pieces and the like would be out of place in modern industrial interior design space. 
Look for industrial style bedroom furniture and dining tables, with distressed wood and polished metal, and accessorise like large abstract wall art, metal structures, and other pieces that both have history and look unique. For industrial style spaces, think cool and masculine, with a unique touch!
An easy tip on how to source furniture such as this is looking through antique shops for pieces made from wood, iron, steel, copper, and even aluminium. Distressed metal elements and wooden floors, stone countertops, and bare steel beams can take your area from the regular, warehouse commercial space look to industrial style interiors. 
Make sure to avoid plush fabrics paired with industrial style furniture, too, as this takes away from the raw, unfinished look that industrial interior design is most known for!
So what'll it be? 
From it's 18th century roots to where it's at today, industrial interior design is a unique and timeless way to decorate your home. 
But if you're not sold yet, make sure you check out our Ultimate Guide to Interior Design Styles!