Whether you're building a new home or simply wanting a bit of a refresh, you've probably been roaming the internet to find design inspo. With so many different interior design styles out there, it can be pretty tricky to figure out exactly what you want. 
Do you want contemporary styles or a little more bohemian? Scandinavian or coastal? Narrowing down the search can be overwhelming at the best of times, but we've brought together a list of some of our personal favourites, so we can break them down and help you discover the perfect interior design style for you. 
Scandinavian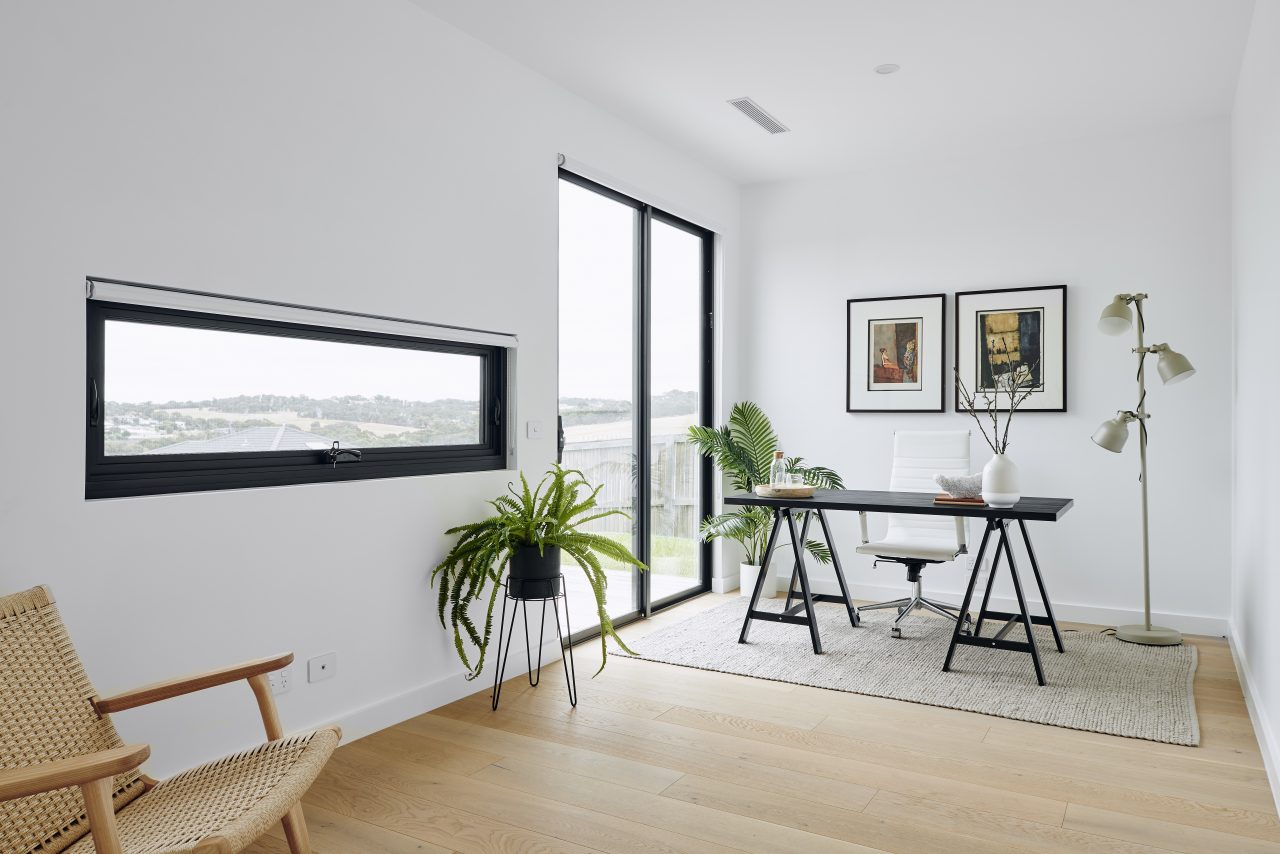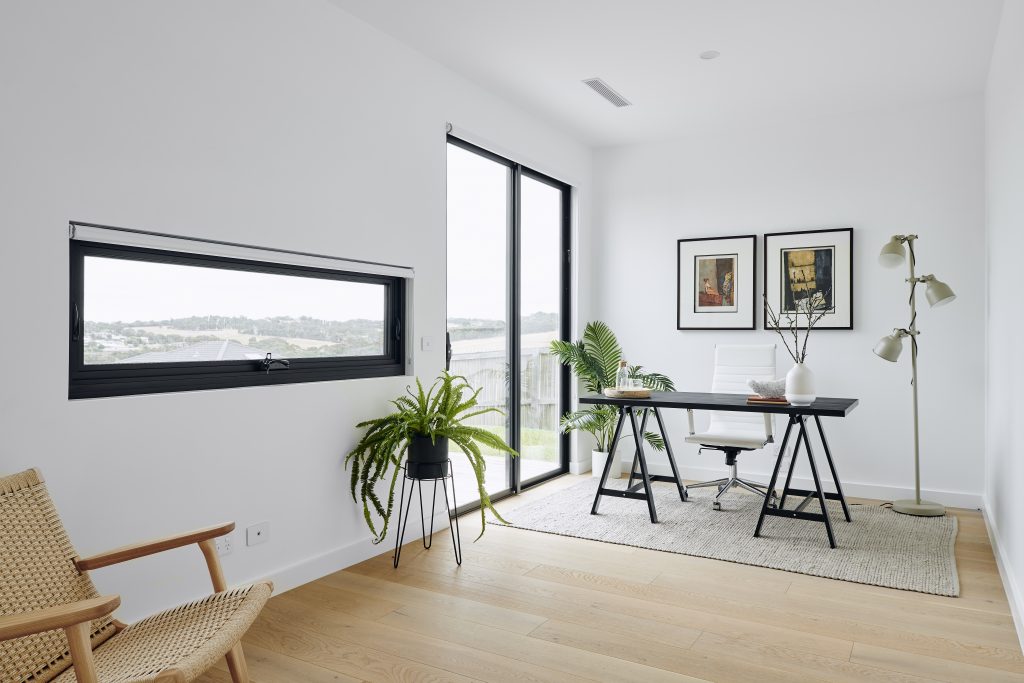 Image: Torquay Project
With a focus on functionality, Scandinavian interior design is a popular choice for its modern style and light, natural elements. 
Ashy and light woods, crisp white walls, large mirrors and cosy, layered textiles create a space that is both simple but cosy. Natural light often plays a big role here, and designers like to play around with this in Scandinavian spaces. 
It can sometimes be challenging to make a Scandi space cosy with such a minimal colour palette, but it's not impossible. A lot of Scandinavian design incorporates mustard yellows, rust reds, and other more muted shades. 
Honestly, Scandinavian interior design just never goes out of style, and is always a safe bet for your home. And, as it presents such a minimalist design, it's easy to switch it up if you change your mind later. 
Our timber flooring pick: New York Loft from our Como selection. 
Contemporary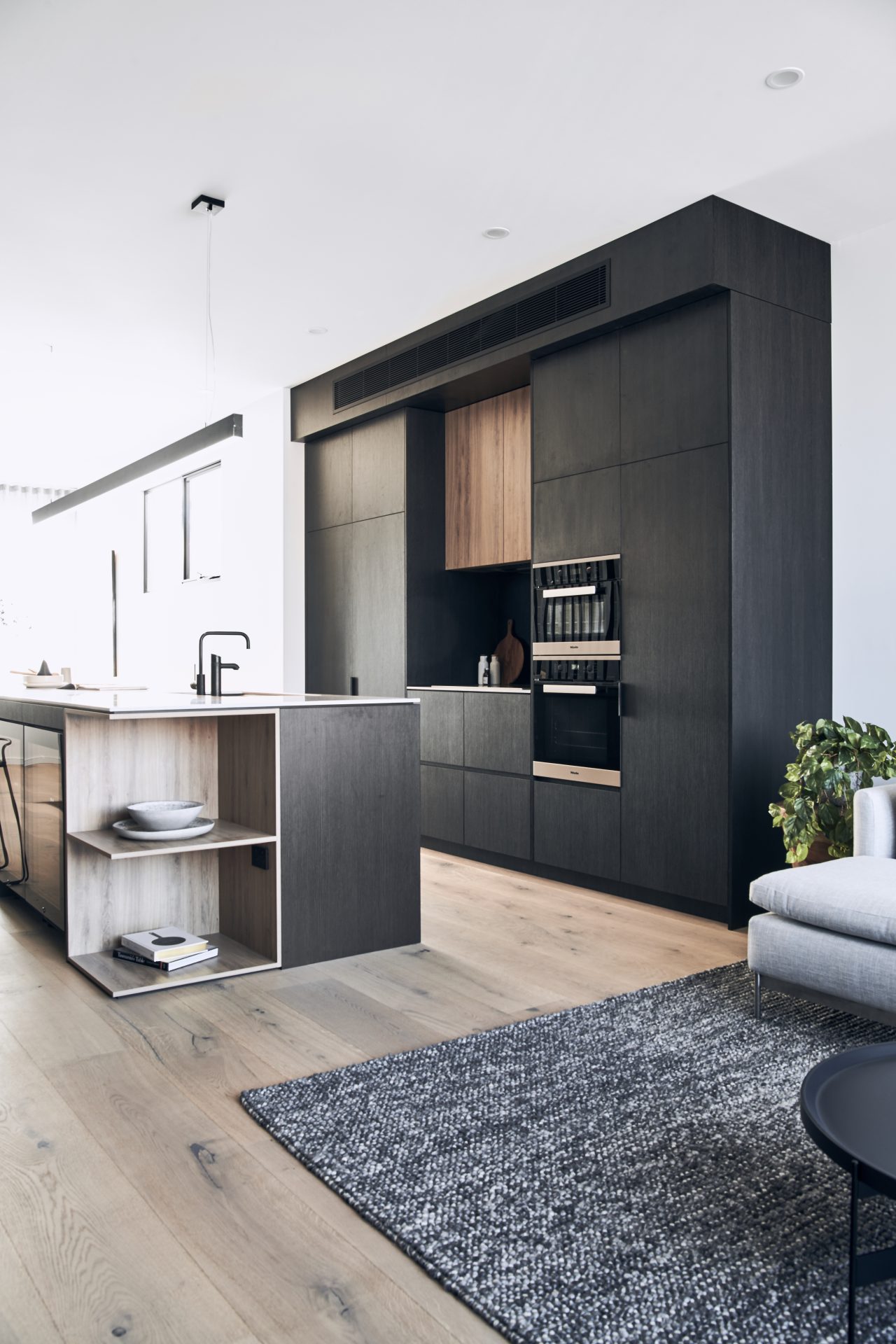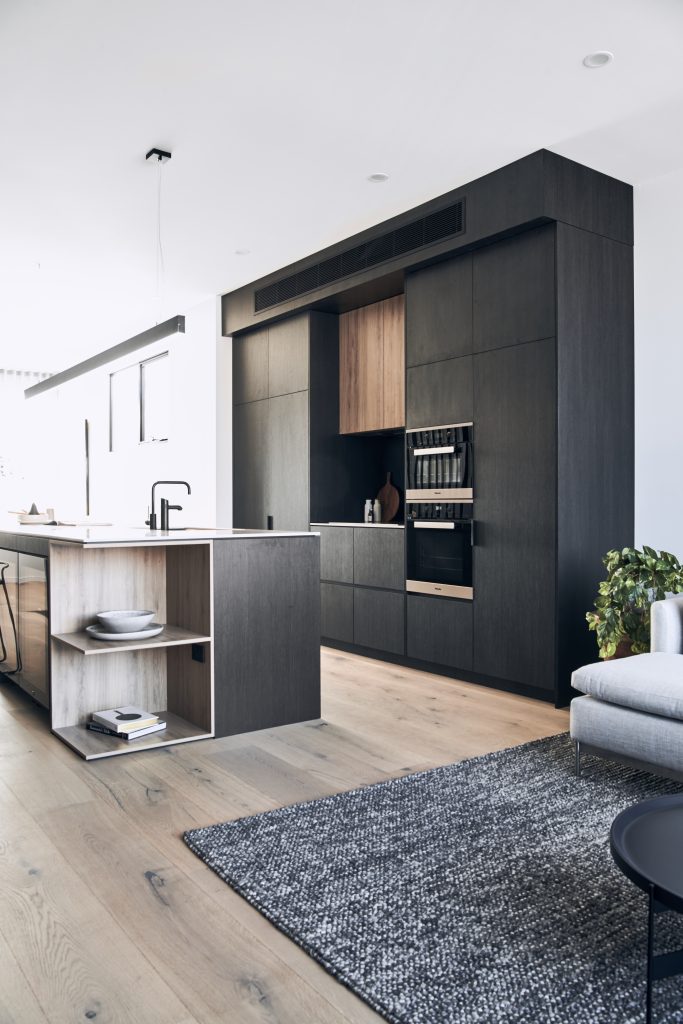 Image: Port Melbourne project
While it can be easy to use the terms contemporary and modern interchangeably, there are actually a few differences between the two. 
Contemporary refers to interior design styles that borrow design elements from various time periods, creating a distinct style that is fluid and changes with the times. A mix of old and new, contemporary refers to furniture pieces in neutral colours, no trims or fringes, fixtures made of sleek materials, minimalist interiors, and an attention to clean lines and angles.
Also think neutral colour palettes, strong visible lines, and statement furniture pieces. 
Our timber flooring pick: Beach House from our Habitat selection. 
Eclectic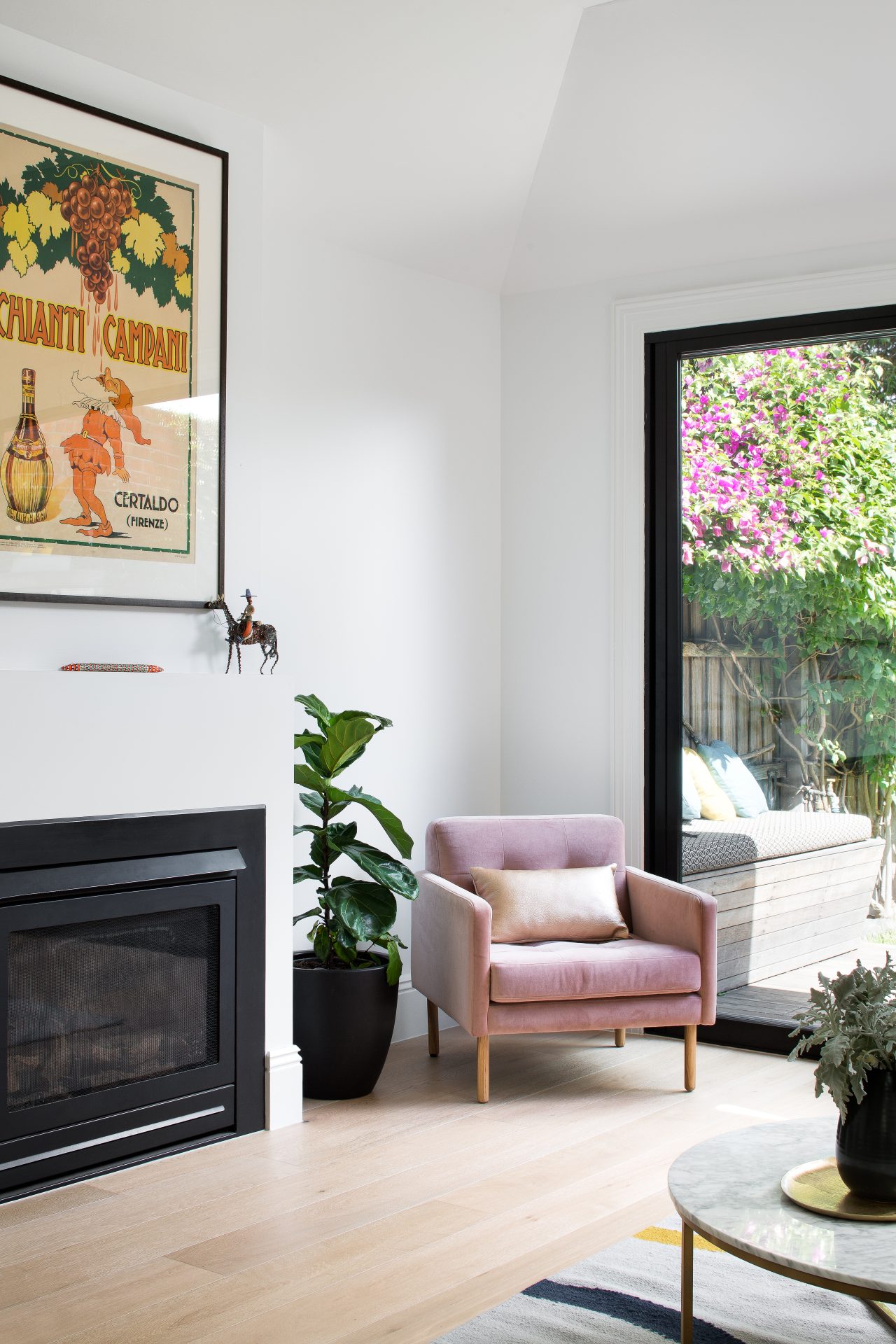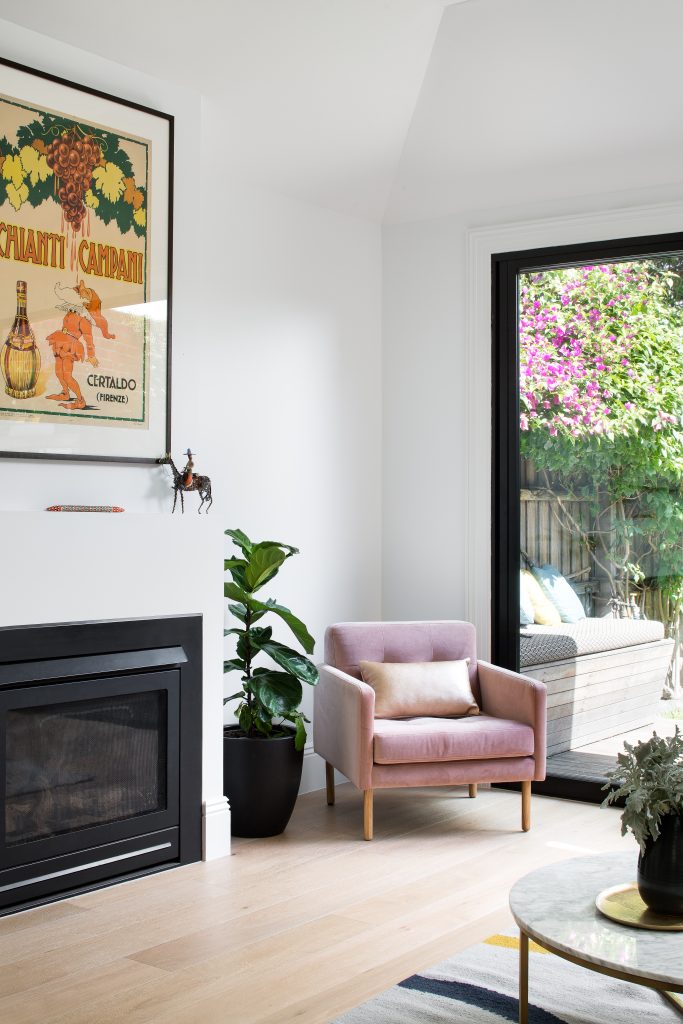 Image: Albert Park project
Eclectic is kinda the ideal choice if you just can't choose between interior design styles. Why? Because it's essentially a mix of contrasting elements to create a unique mismatch that is still, somehow, cohesive. 
By mixing and matching style elements from different design eras, you get homes that are a wonderful mix of designs such as modern, art deco vintage, and rustic, with various materials, bright colors, and textures that come from both traditional and modern designs. 
Think homes that look loved and lived-in, with plush rugs and leather sofas matched with wooden furniture and flooring. To make this work, you need to strike a balance between all of the contrasting elements. Repetition of specific elements helps with this, like repeating lines or shapes. 
Our timber flooring pick: Tempest from our Habitat selection. 
Bohemian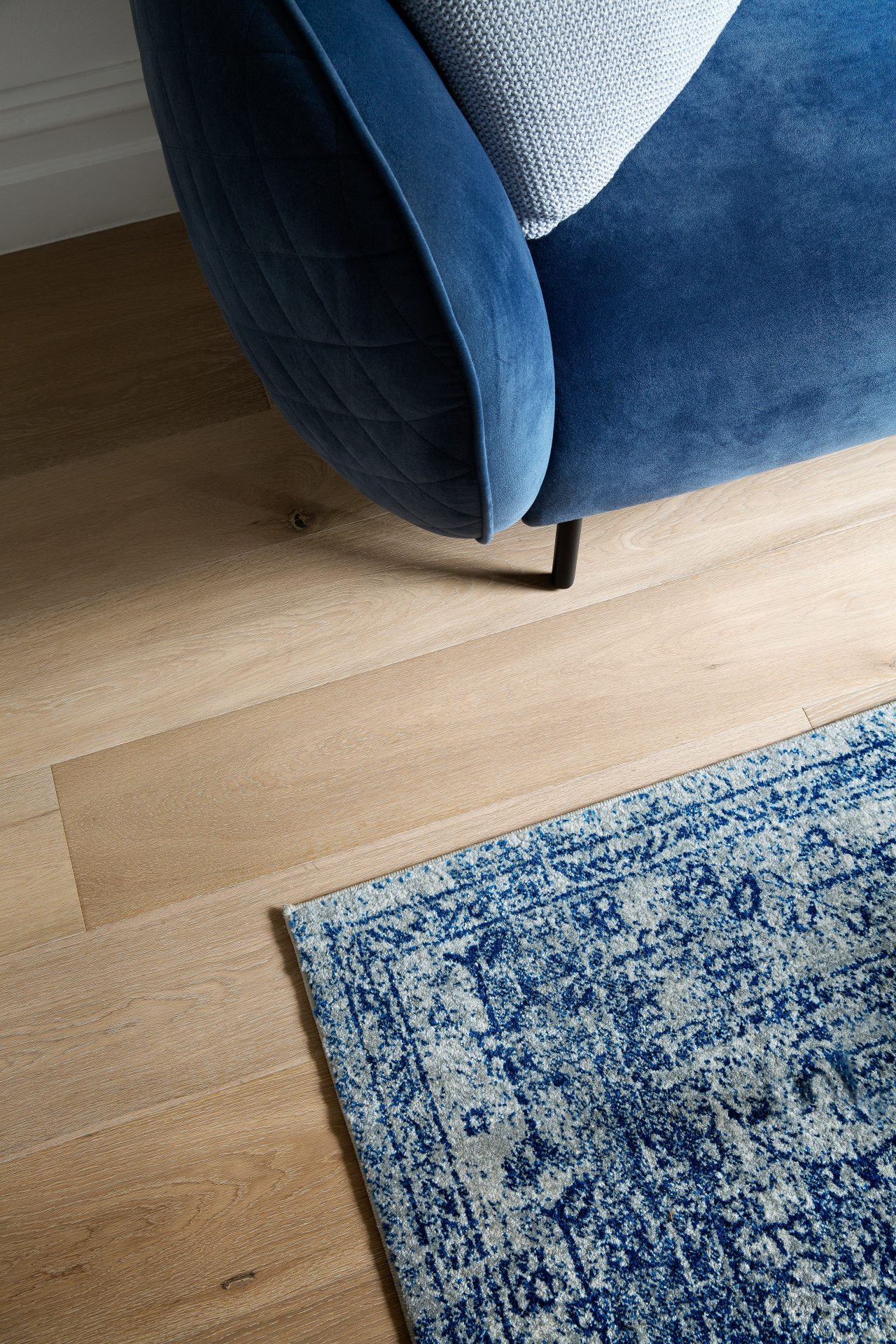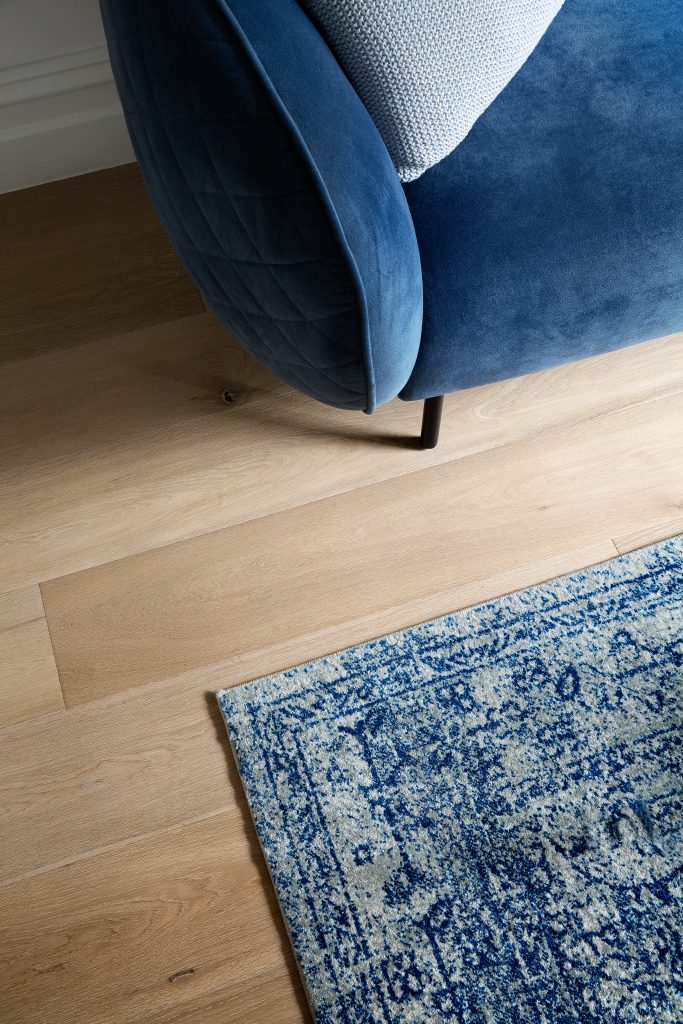 Image: Albert Park project
With a focus on natural light and materials, this interior style leans into a laidback look that is peppered with beautifully bright colours, trinkets, and fabrics that are meant to look incohesive and unique. 
Whether you're looking at taking style inspiration from Hollywood regency eras, or even from French country interior design, there's just something inherently one-of-a-kind about bohemian decor that's bound to appeal to your inner artist. From striped furniture, vintage painted tables, to intricately designed rugs, there'll be fringes, pendants, and trims galore for this particular style.
Our timber flooring pick: Diamond Bay from our Peninsula selection. 
Coastal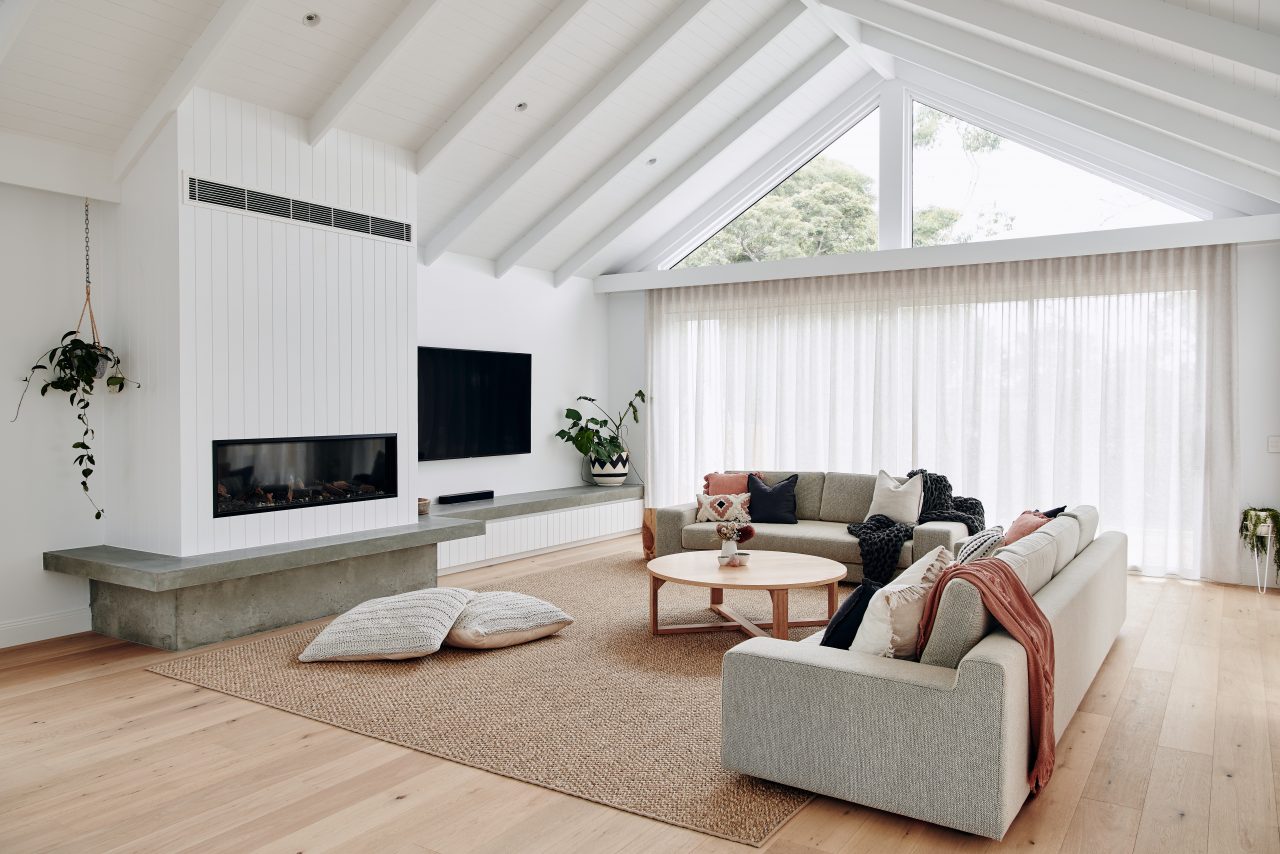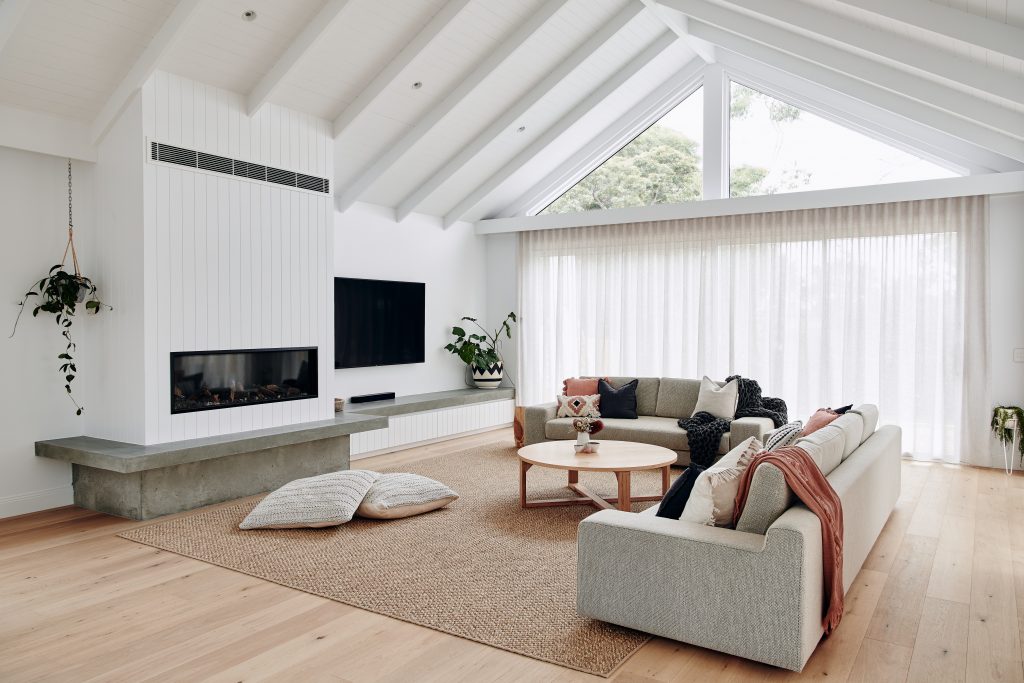 Image: Mount Martha project
Take the beach to your home and utilise coastal interior design styles for a fun, fresh, and breezy look that harkens back to summer days. 
With a focus on natural, neutral colours, such as white, beige, and blue reminiscent of the ocean, coastal design tends to use light sheer curtains and big windows that let both the light and wind for that easy, breezy beach vibe.
Weathered timber is also a great idea – think driftwood chic. You can also incorporate beach-themed elements like shells, woven textiles, and rattan furniture pieces. 
Our timber flooring pick: Beach House from our Habitat selection. 
Rustic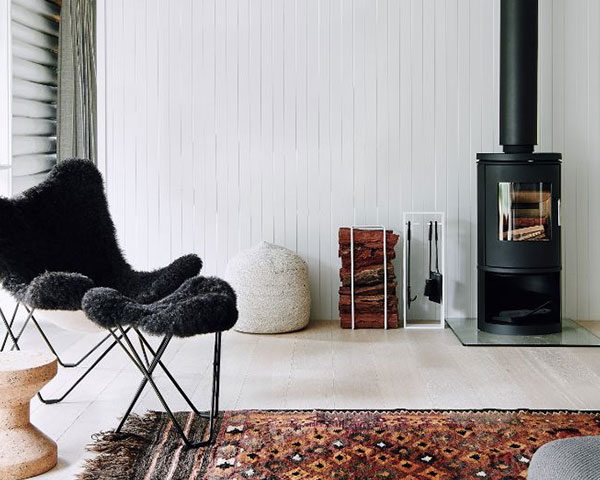 Image: Blairgowrie Project 
From the era of the Romantic movement, rustic interior designs focus simply on nature – the rough, aged nature that can combine a variety of different styles. Think farmhouse or cottage vibes, dark wood, natural materials, central fireplaces, and sometimes even industrial hardware for an interior that suits any nature lover's personal style.
Weathered antique wooden furniture, non-shiny metals, and natural textiles will pull your rustic home together. 
Our timber flooring pick: Highland from our Immerse selection. 
Industrial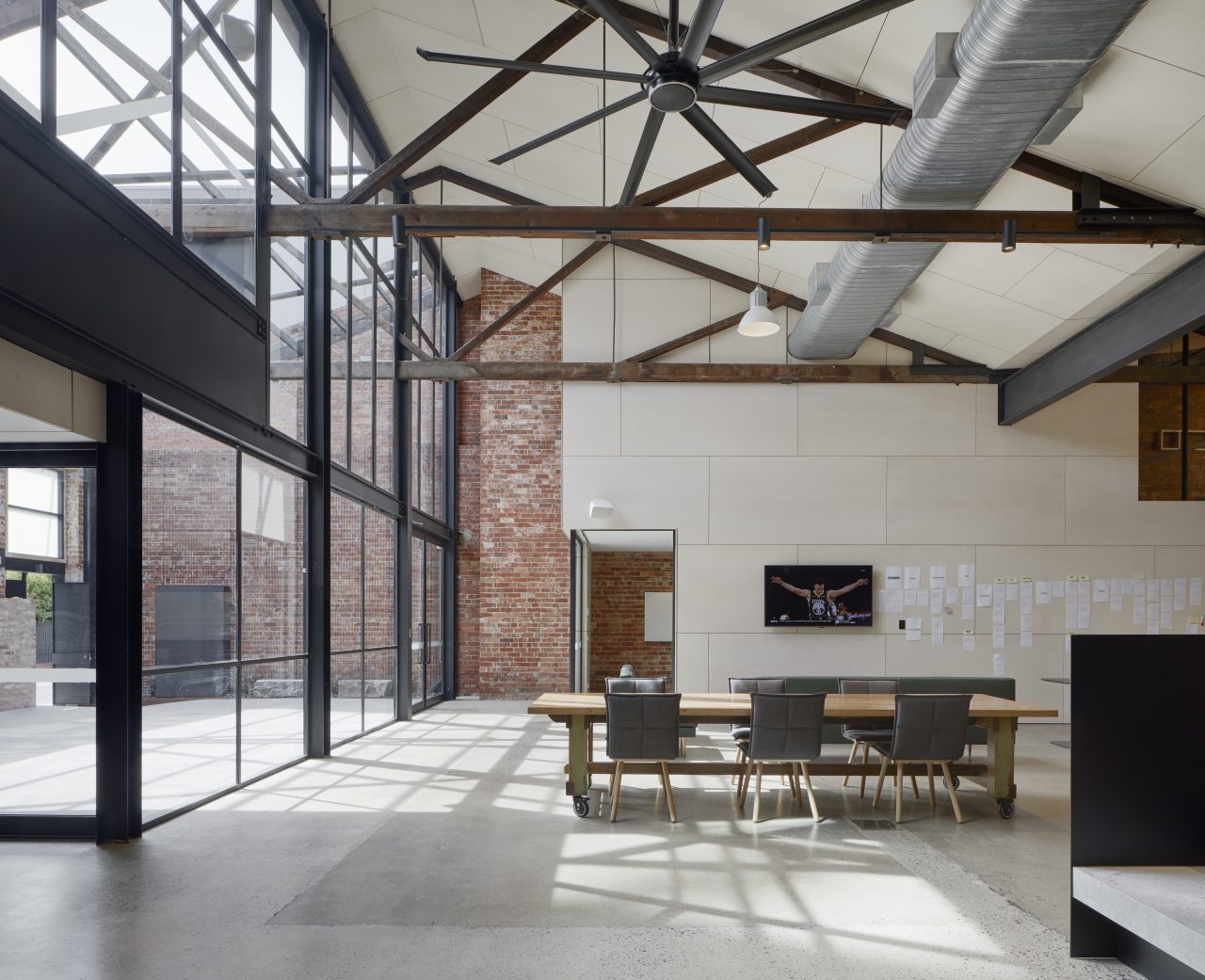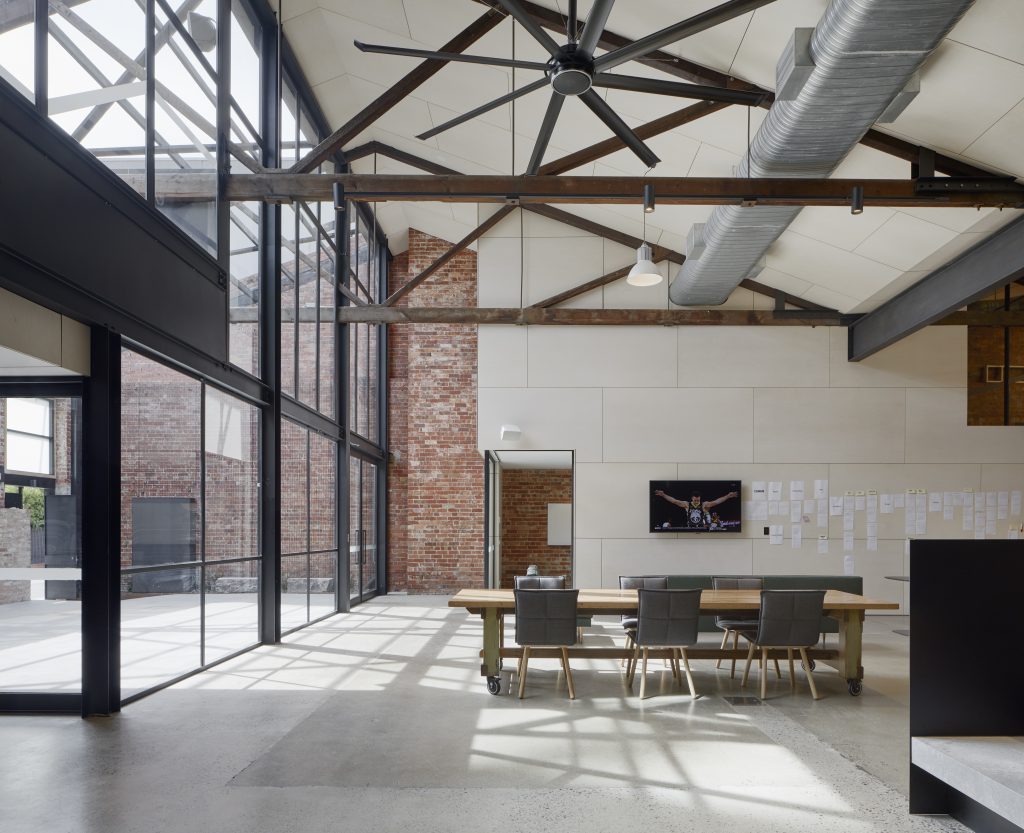 Image: Cremorne Project
With clean, open spaces, neutral colors, and metal hardware, industrial interiors are a union of style and utility. Made popular by its focus on utilising exposed building materials such as brick walls, exposed pipes, and everything in between, industrial design creates a juxtaposition between rugged and live-in charm. 
Often you can see industrial design styles in urban spaces such as apartments, restaurants, and shopping centres, using old materials that harken to their previous lives as factories or schools, marked by high and spacious loft-like ceilings. With open floor plans and strategic use of furniture to direct the eye and maximise the use of the space, it depends on the raw industrial elements of the home.
Our timber flooring pick: Sea Fog from our Immerse selection. 
Farmhouse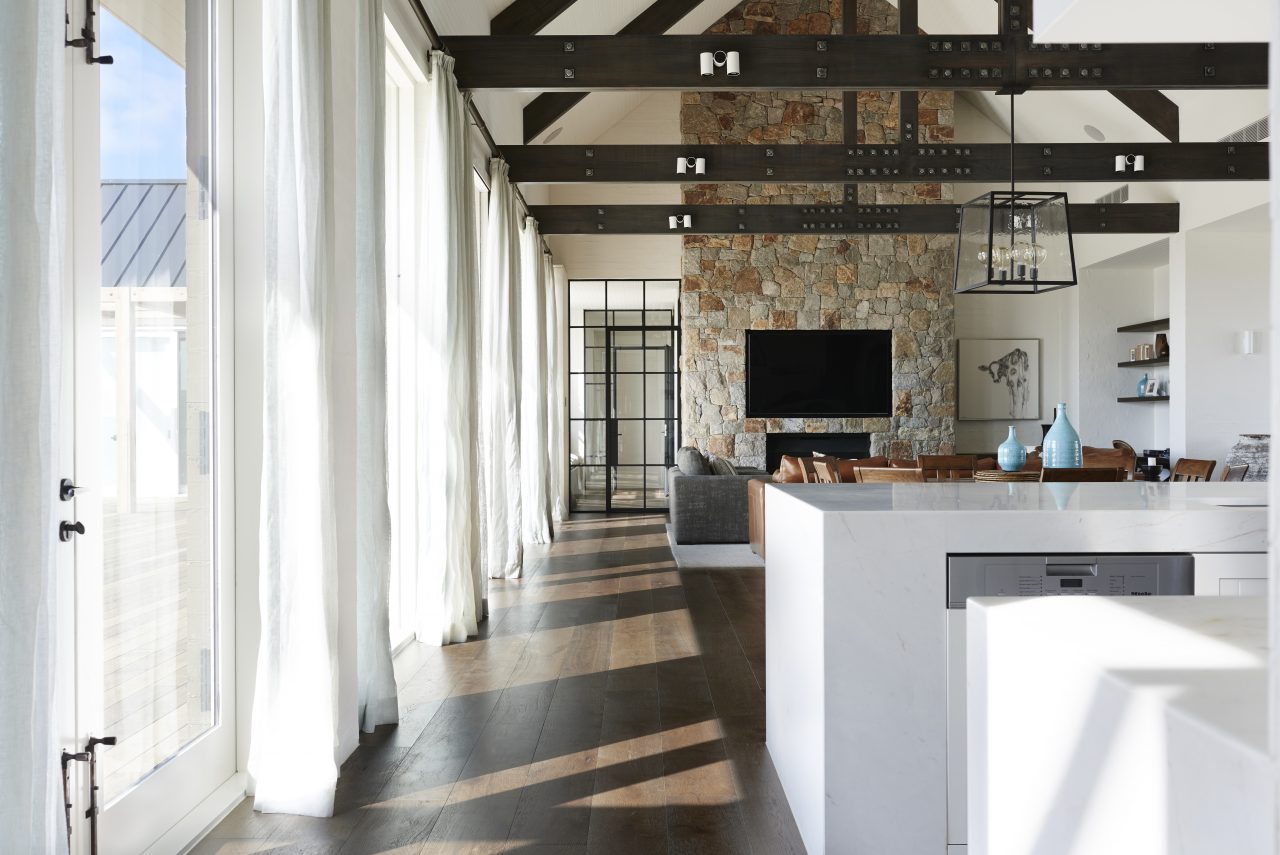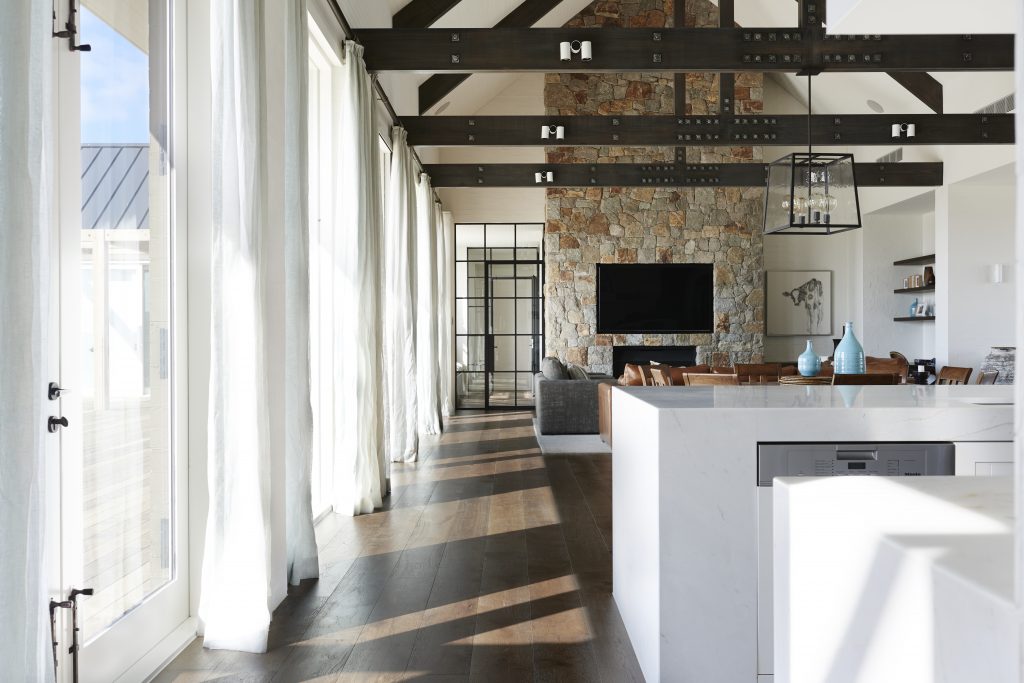 Image: Flinders Project
Nowadays, we've got modern and traditional farmhouse interior designs to choose from. Traditional farmhouse styles include the usage of barn doors, metal hardwares, natural materials, and neutral palettes, including some sage green or deep navy. They also use wooden wall sidings that are placed horizontally upon the wall and painted white, in order to resemble the exterior of a ship. 
On the other hand, modern farmhouse interior designs take the traditional elements but add a different type of flourish, from wide plank floors, sleek lights, and a more open layout.
Think simple and imperfect – wall panelling, natural colours and textures (think quilts), and timber furniture. 
Our timber flooring pick: Le Cru from our Habitat selection. 
Want to explore interior design styles?
If you're looking for engineered timber flooring to kickstart your interior design dreams, contact the team at Kustom Timber to chat through your options or get your hands on some timber samples.