The chilly season is here! With dropping temperatures, rain pouring down, and overcast skies, a lot of people tend to stay indoors a lot more than usual. And perhaps you've stockpiled your chosen winter warmers already, like fuzzy socks, thick robes, fleece pyjamas, and hot water bottles to put under blankets to make sure you've got a warm bed to crawl into at the end of the day. 
But sometimes these might just not cut it, and you find yourself shivering in the mornings holding onto your hot coffee for all the warmth it can give you. It may be time for you to consider other ways on how to keep your home warm in winter, so you and your family are warm and cozy indoors. We've written a quick and easy guide on what to look for when trying to kit out your home for the winter, with recommendations that you might not have thought of already to options that keep your home warm while also adding to its interior design.
Use heavy curtains for warmth
Heavy drapes and curtains are a great way to insulate your home for a more budget-friendly price. You'll be surprised to know that during winter, up to 40% of the heat that escapes your home is caused by not covering windows! Warm air typically leaks around windows, so if you've got the heater on, try to close those curtains and keep the warmth contained. If you're the type to DIY, you can even go to your local fabric stores and purchase curtain fabric for less.
Invite some warm textures into the space


Envision your ideal winter space: for lots of people, this looks like a crackling fireplace, lots of blankets on couches, and thick, fluffy rugs. This isn't coincidence: rugs not only add your personal touch of style to a room, but also help as a barrier to keep your feet warm, especially if your flooring type holds cold temperatures well, such as tile. So not only does taking the time to add warm textures make it look great – it feels great, too.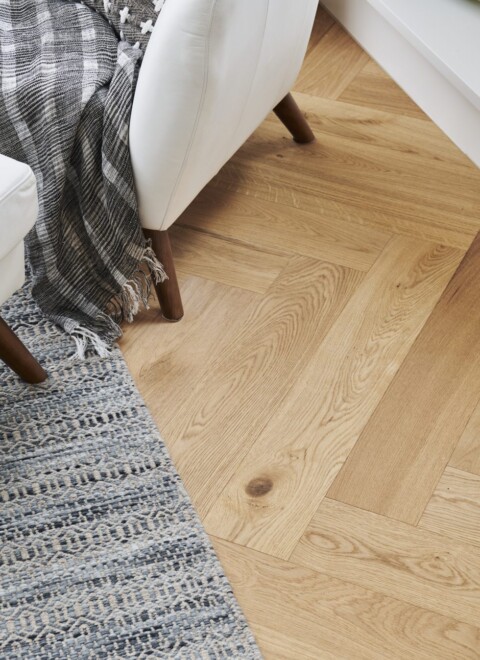 Let the sun in during the day
When the sun comes through the windows, its ultraviolet radiation transfers easily through the glass. When it hits an object the sunlight transforms into radiant heat. So it makes sense to open the curtains and let sunlight in during sunny days: it's a free heat source that'll help you cut down on the heating bill and lessen the use of your radiators if you don't have to use them. Don't forget to close those curtains at night, though! This will help to keep the warmth in when the sun sets.
Change ceiling fan settings
Got ceiling fans in your home? These are great ways to cool down the home in the summer months, but don't forget that they have a winter setting! It's a great way to utilise an existing aspect of the home when you're wondering how to keep your home warm. When it's warm, ceiling fan blades go counter-clockwise and this helps add that wind chill factor that keeps a room cool. In winter, though, flick that reverse switch on the ceiling fan: ceiling fan blades going clockwise helps to push warm air down, which is important as warm air generated by your heating system will naturally rise to the ceiling, with cooler air sinking. This will keep you warmer for longer, without you struggling and raising the thermostat, inflating energy bills when you don't have to!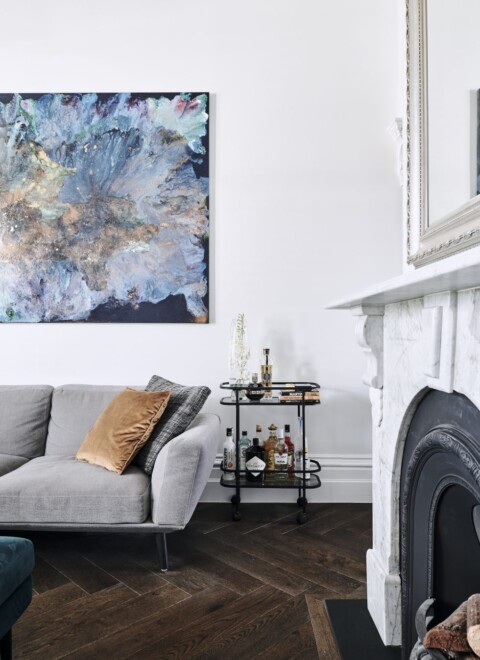 Seal the cracks and gaps where you can
Just as warmth can escape from uncovered windows, it's important to remember that unsealed cracks typically are the cause of about 15-25% of heat loss in the home during the colder months. Leaks let the cool air in through the cracks, which make it harder for your heating system's smart thermostat or programmable thermostat to keep your home at a steady, warm temperature. 
Sealing gaps in your windows and door frames ensures draughts are limited, and the warmth is sealed inside. Think door snakes, which help to keep the cold air from seeping in under your doors. Tapes, seals, and other materials are a great way to plug up miscellaneous cracks and gaps. And don't forget mail slots and pet doors: there's a lot of warm air that can be lost through these, so keep these areas covered as much as possible. Use a wool blanket or an old towel to plug up a pet door or a mail slot when it gets too chilly and you'll find your heating won't struggle.
Leave the oven door open
Love to bake? Or maybe you use your oven to make easy dinner meals frequently. A good tip can be to leave the door open once you're done using it and you've turned it off: this helps the heat to flow into the kitchen and warm up the rest of the space, keeping you warm for no additional cost. Make sure, however, to keep fragile hands away from the oven doors, which are typically too hot to touch. Keep kids and pets away, and if you live with elderly people, make sure to remind them to me careful of the hot, open door when they're in the room.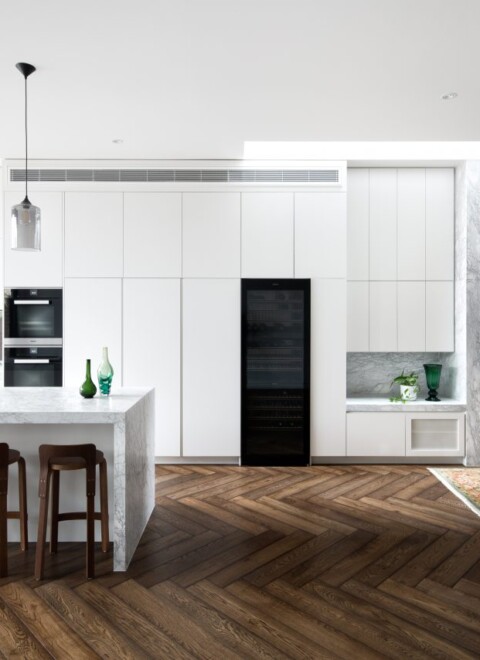 Get proper insulation
Well-insulated homes use as much as 45% less energy for heating and cooling. Investing in a high grade insulation in the ceiling can help on how to keep your home warm in winter, since this can act as a barrier to the heat flowing out of the home. High grade insulation helps to seal in hot air during the winter, while also keeping your home nice and cool during the summer. For those with glasswool insulations already, you may even have the option to top it up for better insulation.
Thinking of changing your flooring? Timber floors such as engineered oak flooring might actually be a good option for you if you're also thinking of upping your home's insulation. Underfloor insulations can be installed underneath timber floors, which are a great barrier that helps to reduce heat loss and cold draughts from your flooring. Not only will it elevate the look of the space, it also reduces the noise of the floorboards and decreases noise transfer from in between rooms.
And, to point out the obvious, timber flooring is much warmer underfoot than tiles or other commonly used flooring options. 
Cover up the walls
Walls are surprisingly significant contributors to losing heat during the colder months. All that blank space with little thermal mass to block it means that heat and energy loss occurs because internal surface temperatures cool down quicker. An easy and surprisingly simple trick to lock in the heat, even in unused rooms, is to cover walls with picture frames, book shelves, storage solutions, and even a mirror. This extra layer of thermal mass helps to insulate and even raise internal surface temperatures by 1°C higher.