Looking for inspiration for your Melbourne timber flooring project? Wanting to see the expertise and depth of experience of our highly skilled team for yourself? Look no further! Below are Kustom Timber's favourite flooring projects that we've done so far, for your perusal.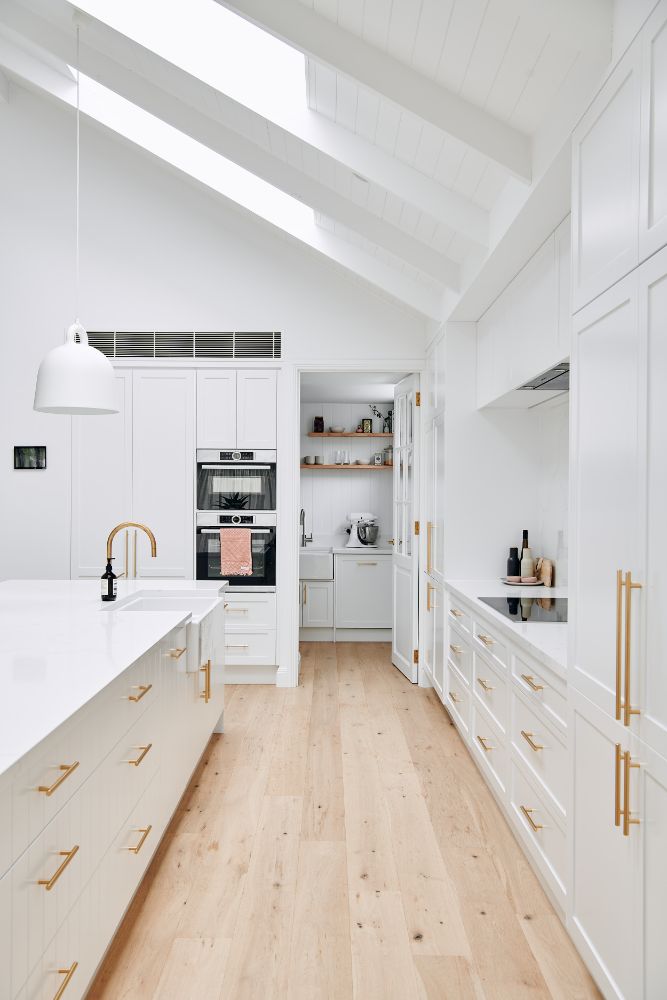 Bright, open, and classy, it's surprising just how much light wood flooring can provide such a spacious and elegant feeling. This project made use of flooring from our Habitat collection, with a plank and herringbone pattern and finished in the Beach House style, for a fresh, breezy look that opens up any room.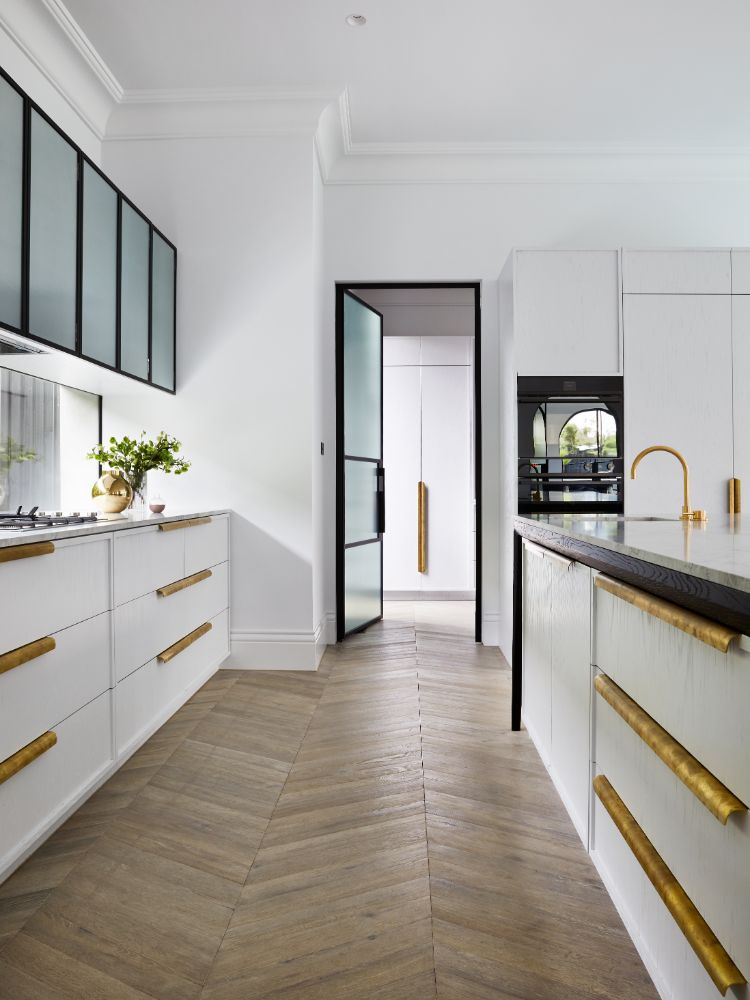 From our Immerse collection comes a flooring that gives both depth and style to the home. Finished in the Nordic Blonde style, and laid out in the classic chevron pattern, the naturally beautiful variations in the wood finish, with knots and unique grain, lend a rustic yet still sophisticated look.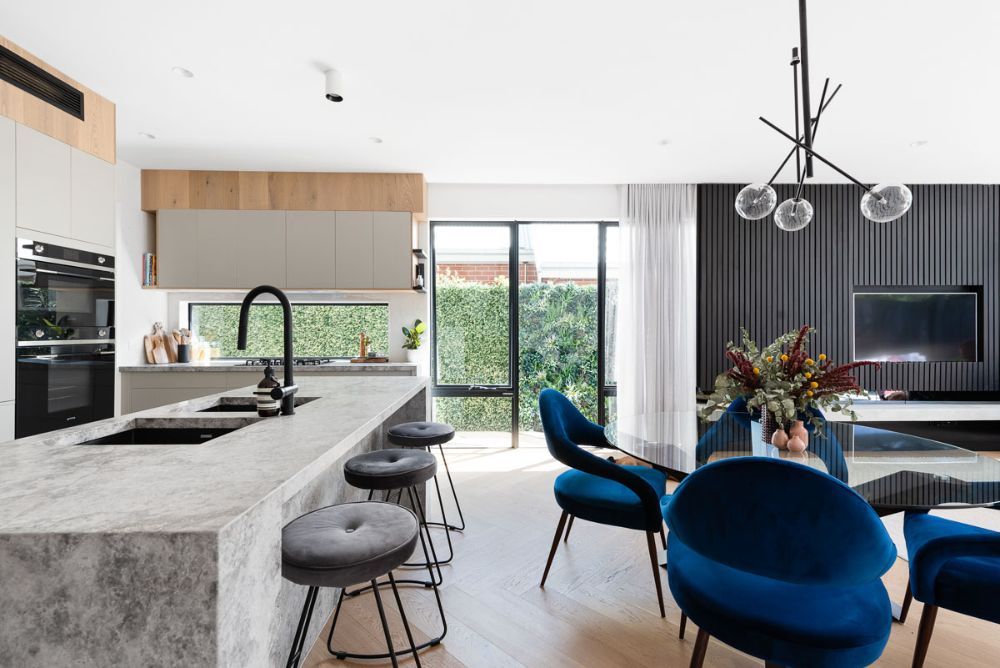 A beautiful base can really make or break the aesthetic of any room. And with flooring laid out in the herringbone pattern from our Habitat collection, and finished in the Beach House style, it's easy to have a home design that matches well with any material you choose, whether it's stone, brick, glass, or metal accents.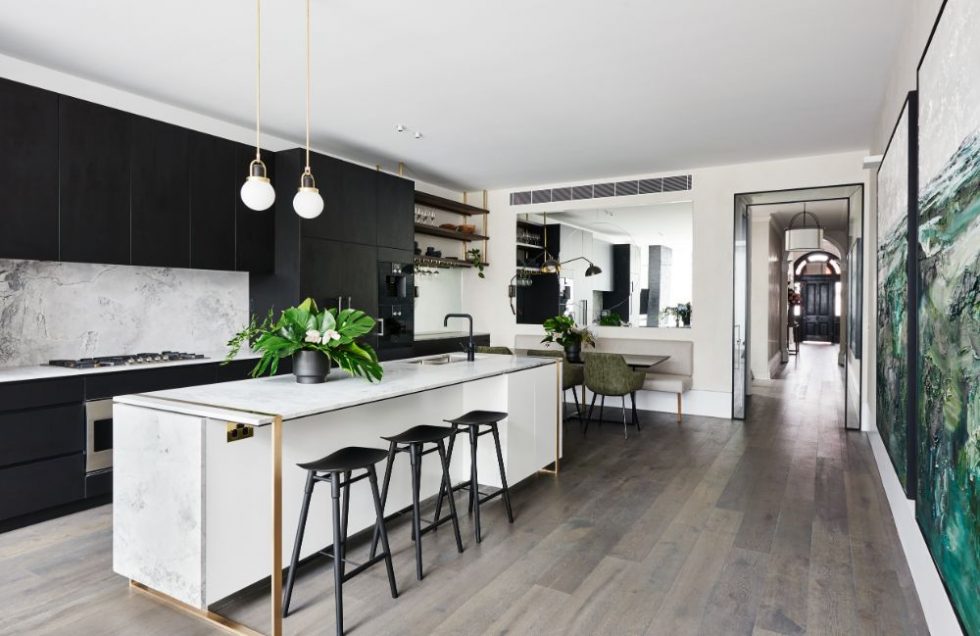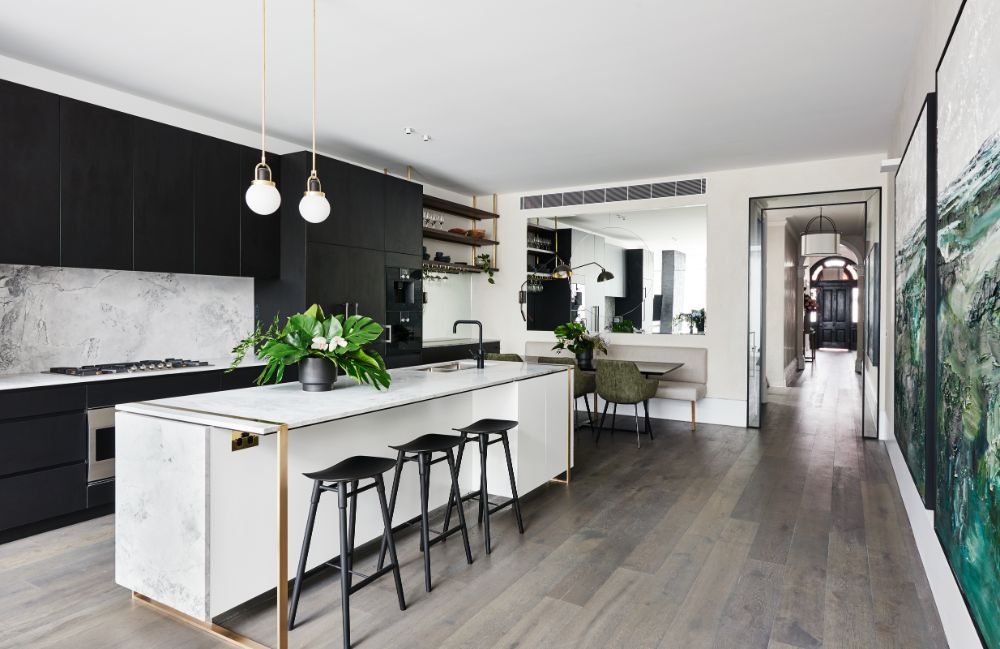 Simplicity can be the key to a beautifully understated, elegant flooring that provides depth and style. Dark stained wooden flooring in the form of The Hamptons finish from our Habitat collection, and done in the well-loved classic plank pattern exudes a rich, luxurious feel perfect for any modern home.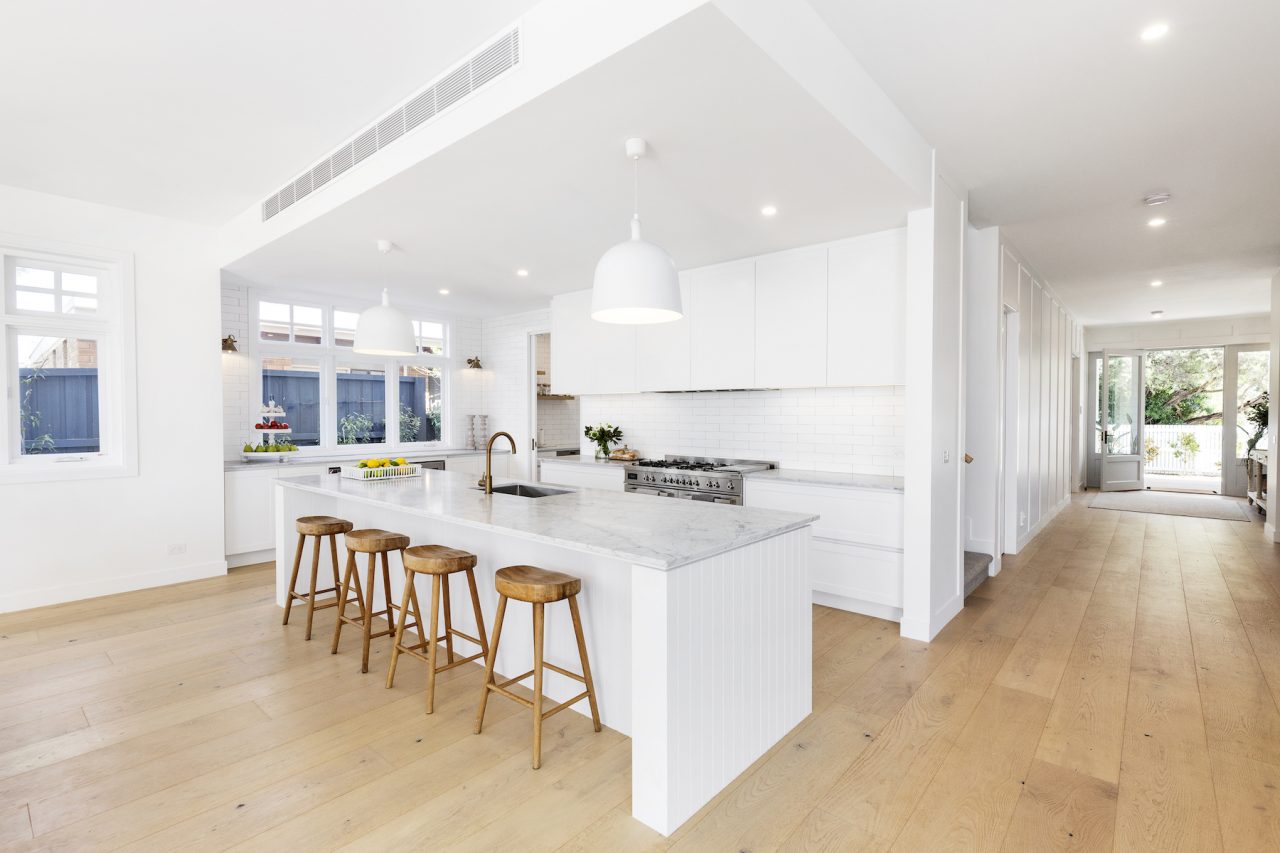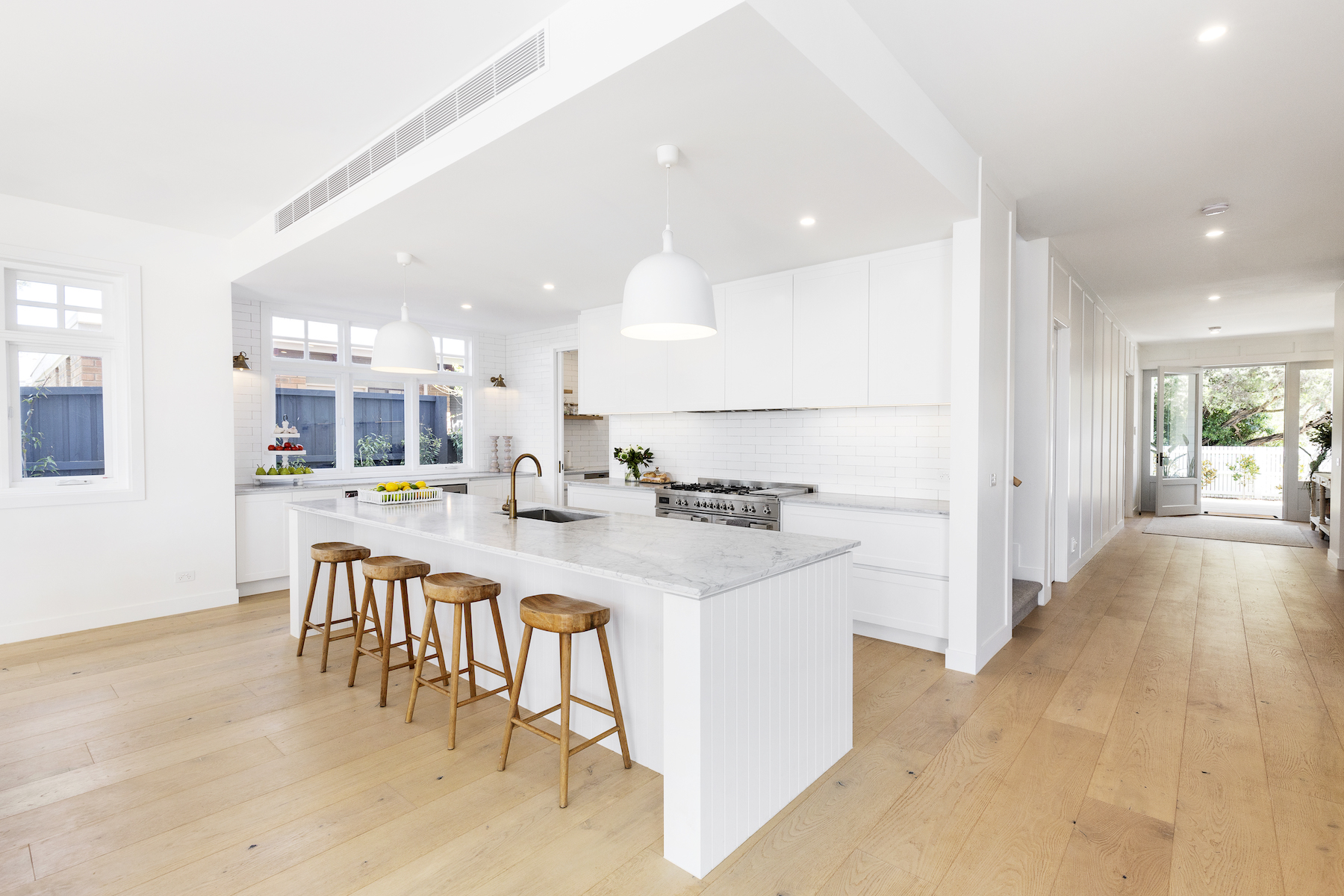 The classics are a classic for a reason: tried and tested and stylish all at the same time, you'd be hard-pressed to find a more versatile flooring style. This project used the Beach House finish in the plank style from the Habitat collection, providing a breezy and light feel to the home that harkens to the feeling of summer and lighter days.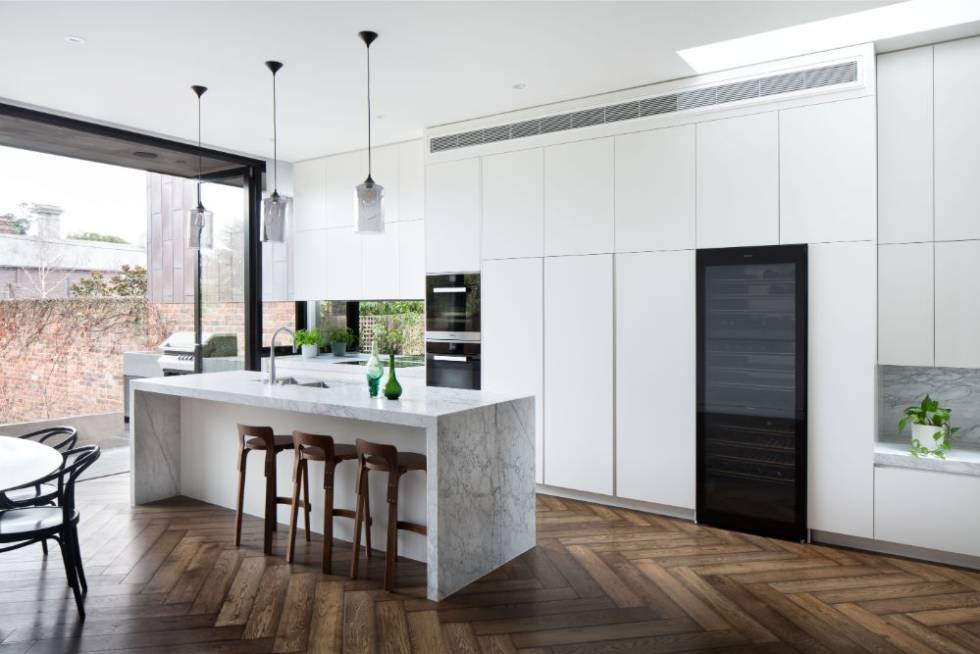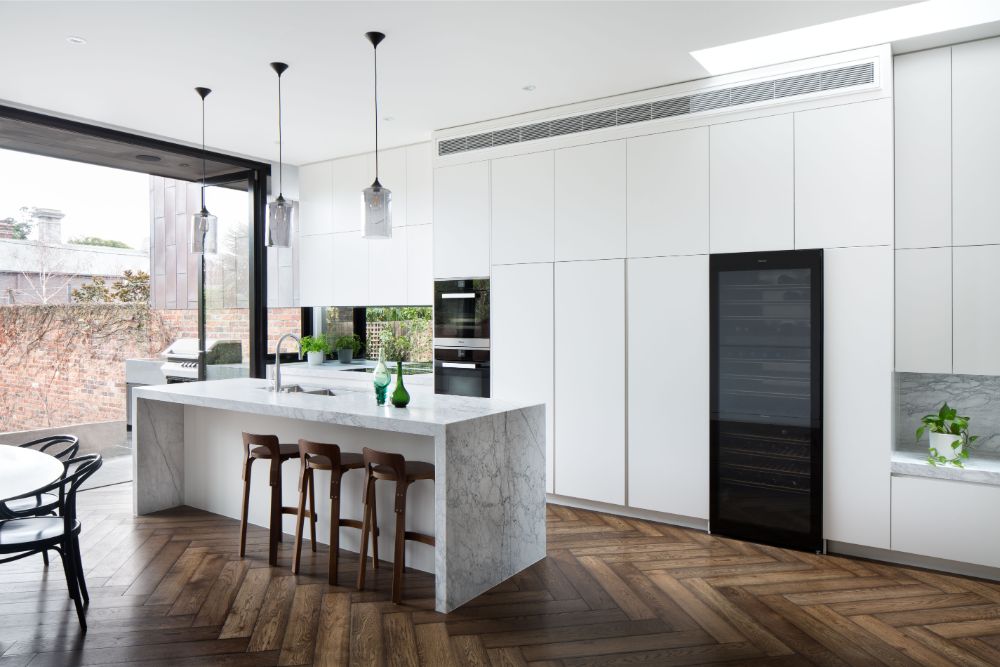 Classically beautiful, with deep tones that exude a homey feel while still being strikingly sophisticated, this project uses the herringbone pattern from the Como collection and is finished in the French Chateau style, maximising it's old heritage type of feel while also bringing old styles to the modern times.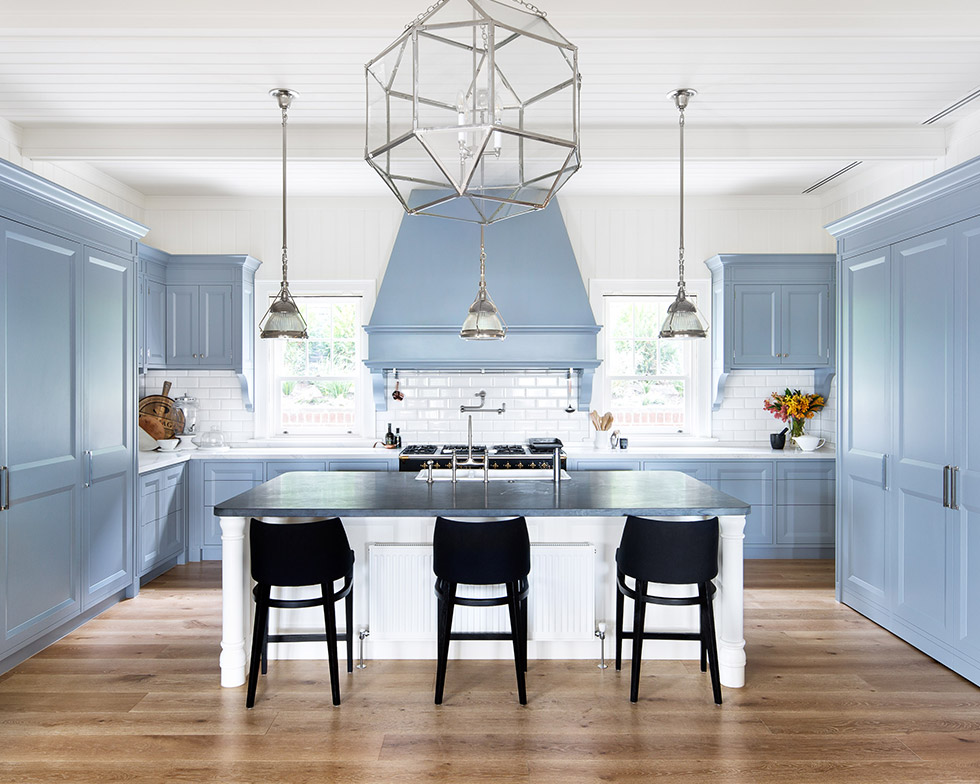 If you're after a flooring with a unique look, don't hesitate to contact our team for a custom design. This project, with its Smoked and Limed finish in the traditional plank style, exudes a classic yet inimitable look that'll complement any striking accent you choose. Melbourne floor installation with our team of experts will not only give you a variety of choices to really nail down the look that you're going for, but you can also rest assured that we'll be with you every step of the way to customise your flooring to your tastes while still maintaining that high-quality product that will last you for years to come.