2021 is shaping up to be an exciting year for interior design trends, with organic materials, stylish comfort, and natural elements making a splash. But with so many new interior trends popping up, it can be tricky trying to figure out which fits perfectly with your aesthetic, whether you've got a new home or an older property.
The key to gorgeous interior designs comes from knowing your own personal sense of style, and adapting trends in a way that fits. So it's a great idea to have a look at the current design trends to get some inspiration and an idea of how to bring your ideas into life.
While some trends come and go, finding out which designs can stand the test of time so you can keep your home looking amazing in the years to come can be a struggle.
The easiest way to develop your interior design ideas is to take inspiration from what's currently trending, and integrate these with your own unique ideas. Below, we've got some of the biggest interior design trends of 2021 to help spark some inspo.
Warm fixtures, warm tones
So what's popular in 2021? Cool tones are being replaced with warmer tones, with warm metals like rose gold, copper, and brass being used throughout homes, particularly for bathroom fixtures.
These tones bring a great pop of colour and warmth, and are becoming a go-to look for interior designers everywhere – particularly as, while these warm tones are something of a trend, they are also pretty timeless and will look great for years to come.
Similarly, warmer toned decor makes for an inviting space, and is something that can be switched out if you eventually want to try something different down the track.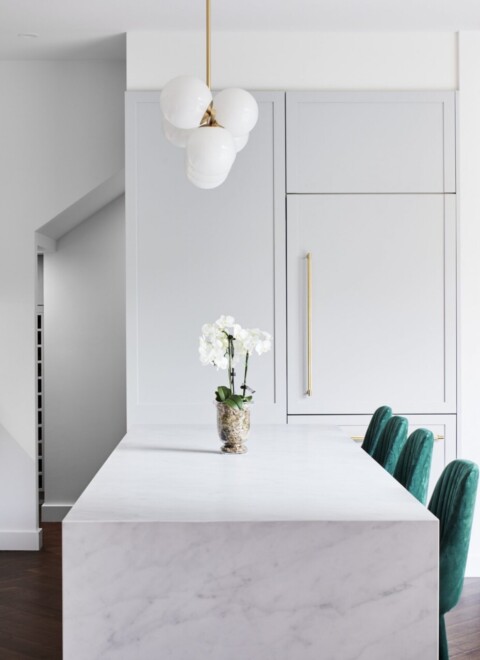 Natural materials for an elegant and timeless look
With the past couple of years seeing everyone indoors a whole lot more, it's no wonder more and more homeowners and designers have been looking to curate living spaces that evoke a sense of warmth and rely on organic materials to harken back to the natural world.
Materials such as natural stone, rattan, linen, and especially timber take any space to the next level, adding a natural feel that's hard to replicate. Shou Sugi Ban cladding, for example, utilises a Japanese method for charring timber with fire to produce a beautiful burnt timber cladding that complements any interior design.
Green, green, green!
There's something to be said about the subtle yet rejuvenating energy that houseplants add to any interior space. It's perhaps not so surprising, then, that with the push towards spending more time indoors due to COVID-19, more and more people have taken to decorating their homes with house plants to feel a little bit more in touch with nature.
Whether it's in the bathroom, bedroom, or living space, the coming year seems to be for introducing greenery as home decor, using pots, window sills, and flower boxes for not only decor, but to grow herbs and assorted plants.
Not only that, but there's been a recent push in the new year to include more green tones within colour palettes used for interior design. Whether you're after mint greens, sage greens, or any other green on the spectrum, the colour's calming effect not only provides a unique look – it has a practical use, too.
Sustainable materials for an eco-friendly lifestyle
If you're after eco-friendly options to design your space, lean into natural materials such as boucle and linen for furniture, which are not only soft and resilient, but are hard-wearing fabrics that can last for years of use. Sustainability also means choosing lighting options that are energy-saving, or making the most of the room's natural light during daytime, too!
Eco-friendly styles often utilise craft and multifunctional furniture, in trendy new colour palettes that include soft olives, moss greens, and muted oranges. So whether you're designing the bedrooms, dining room, home office, or anything in between, make sure to choose materials that still offer longevity, quality, and durability in line with sustainability.
Furniture Featuring Shapes and Curves
Catch the eye with shapely pieces and striking furniture that's a step out of the ordinary. Neutral spaces can come to life with the use of dramatic lighting, statement furnishing, and organic, curved pieces that provide a dynamic aesthetic.
We're talking asymmetrical mirrors, oddly shaped vases and decor pieces, and rounded furniture. Break up those angular pieces with something that flows, and watch your space transform.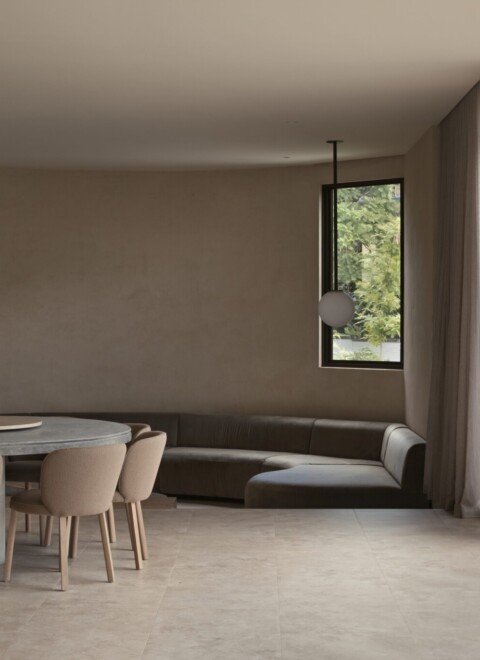 Rustic Elegance, Sophisticated Comfort
In the past year, "cottagecore" has grown ever popular, and for good reason. What is it? It's what you'd imagine life would be like if you lived in an idyllic country town, in a tiny and wholesome cottage surrounded by wildflowers. You'd wear flowing white dresses and read in the sunny fields, and you'd probably befriend some birds who would help dress you every morning. You know that vibe?
A timeless trend, this interior design exudes elegance, injecting warmth and character to any living space. Utilise existing features such as exposed beams, as well as vintage pieces like chandeliers and paintwork to create a look that balances the comforts of new pieces with the charm of old vintage market finds. Pieces that look aged and lived-in are a must!
Wooden elements are a key part of this interior design, from furniture to flooring. Make sure to keep an eye out for pieces that have striking texture, showing the unique quality of the timber. European oak flooring is a great foundation for this look, as it's available in a wide range of shades and finishes, from light wood to warm, dark tones, to help you create the perfect flooring for your cottagecore dreams.
Keep It Open
Open plan living is here to stay! Instead of walls, living rooms and spaces are being divided by furniture, curtains, and rugs to show separation, without making a room feel closed-off and claustrophobic. Keep things fluid!
Retro and Vintage Pieces, Oh My!
If you're in love with the vintage style, build up your designs by slowly adding pieces that add a vibrant yet cohesive look. Keep an eye out for antique furniture, repurposed pieces, and stylish retro furnishings that contrast beautifully with luxe elements to combine old style with new comforts. Hit up those weekend markets and op shops and see what gems you can find!
Simplicity and Functionality With Japandi Designs
Wanting more of a minimalistic look? Take some style inspiration from Scandinavian and Japanese design aesthetics, which focus on simplicity and functionality whilst using natural materials.
Japandi designs entail a careful curation of pieces that result in a home that's functional, natural, yand comforting. It takes key aspects from eco-friendly designs such as sustainability and natural materials, and is the best of both worlds when it comes to each country's design aesthetic. With Japandi styles, you'll love the clean lines, uncluttered look, light colour tones, and simplistic lighting.
So what'll it be?
You've got a lot of great 2021 interior design trends to choose from, and the year isn't over yet. Do some research, set up a vision board, and get planning!