Have you ever heard the term 'analysis paralysis'?
When you have a multitude of options presented to you, it can be easy to get overwhelmed. With so many things to decide on, feeling 'paralysed' and unable to make a decision or take action is pretty common.
When it comes to building or renovating your home, the decisions are endless – and getting your timber flooring right is crucial in achieving your dream interior.
The importance of wood undertones is often overlooked, but the impact they can have on the look and feel of your space is huge. But where do you begin? How do you know which wood undertones will fit your vision?
Let's break it down.
Understanding wood undertones
Aren't wood undertones just the colour of the wood?
Not quite.
Undertones are the subtle shades of colour that lie beneath the surface colour of the wood. They can either be warm, cool, or neutral, and each can have a significant impact on the dominant wood tone and final look of your wood floors.
Choosing the perfect undertone for your engineered timber flooring lets you craft the exact atmosphere you're dreaming of, while seamlessly blending your flooring with other elements in your space.
Warm undertones
Warm undertones, featuring rich shades of red, orange, and yellow, are like a warm embrace that envelopes your space. They infuse a room with a sense of comfort and warmth, making it feel welcoming and intimate.
The cosy and inviting atmosphere created by warm undertones is perfect for areas where you want to encourage relaxation and connection, such as living rooms, bedrooms, and dining areas. These spaces become the heart of your home, where you can unwind after a long day or gather with loved ones to share memorable moments.
Embracing warm undertones in your engineered timber flooring will help you create a nurturing and inviting environment that draws people in.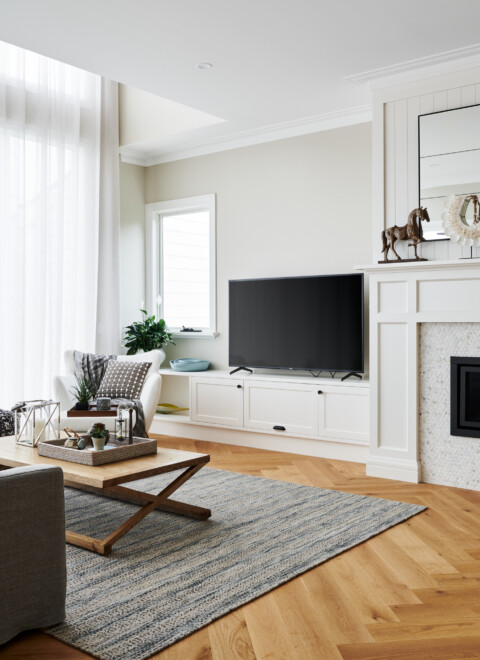 Cool undertones
Cool undertones, with soothing shades of blue, green, and grey, bring a sense of tranquillity and freshness to a space. They establish a calm and serene atmosphere, perfect for creating an oasis of relaxation or focused productivity. Bathrooms, home offices, and modern kitchen spaces particularly benefit from the cool undertones, as they promote a clear and peaceful state of mind.
In bathrooms, cool undertones evoke the refreshing qualities of water and help create a spa-like retreat where you can rejuvenate and unwind. In home offices, these shades foster concentration and mental clarity, enabling you to stay focused and work efficiently. And modern kitchen spaces adorned with cool undertones feel clean and sophisticated.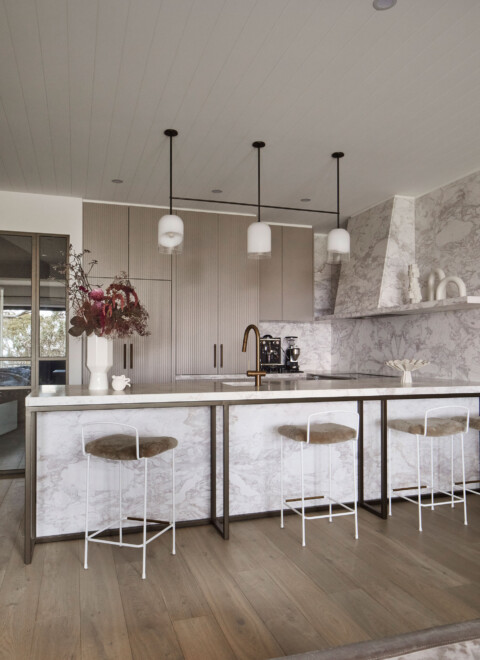 Neutral undertones
Neutral undertones, which blend the classic shades of beige, brown, and taupe, serve as the perfect foundation for any space. They create a versatile and timeless atmosphere that effortlessly adapts to a variety of styles, trends, and personal preferences. The beauty of neutral undertones lies in their ability to harmonise with a wide array of colour palettes and design elements, making them an ideal choice for any room in your home or business.
By selecting engineered timber flooring with neutral undertones, you're investing in a canvas that allows for endless creativity and flexibility. These understated shades work their magic by subtly enhancing other colours and features in the room, making them pop without stealing the spotlight. This allows you to experiment with different accents and decor, knowing that your flooring will always provide a solid and cohesive base.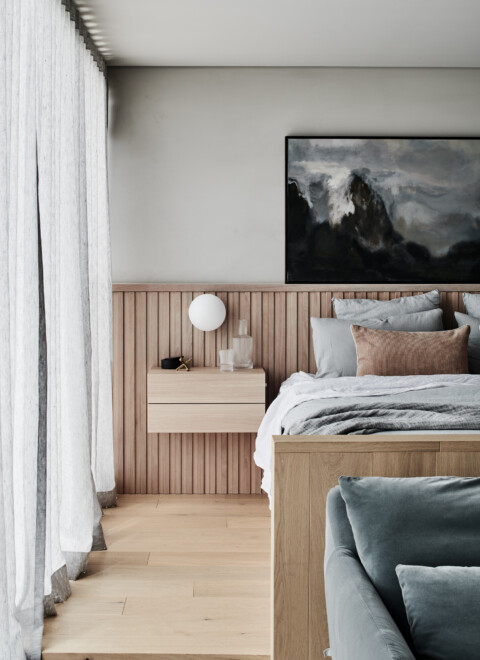 Nailing your floor choice: what to consider
Colour palette of the space
It's essential to take into account the dominant colours in your space. These colours may stem from walls, furniture, artwork, or textiles, and they play a pivotal role in defining the overall aesthetic of your room. To create a visually cohesive environment, choose an undertone that complements and enhances these dominant colours.
So, if your room features warm shades like red, orange, or yellow, opting for flooring with warm undertones will enhance and unify the space, making it feel cosy and inviting. On the other hand, if your room has cool tones like blue, green, or grey, selecting flooring with cool undertones will accentuate these colours and create a calming, soothing atmosphere.
If your space features a mix of warm and cool colours or you want to keep things versatile and timeless, consider choosing wood floors with neutral undertones. This will provide a balanced and adaptable foundation that complements a variety of colour palettes, allowing for future changes in decor without clashing with your flooring choice.
Natural light
Take note of the natural light in the room – it can greatly affect the appearance of the flooring. Natural light can change throughout the day, and it's important to consider how it interacts with your flooring choice to create the desired atmosphere.
Light undertones generally work wonders in spaces with limited natural light, as they help brighten up the room and make it feel more open and airy. By reflecting light, lighter undertones prevent a room from feeling too dark or cramped, enhancing the overall sense of spaciousness.
Dark undertones have the ability to add depth, warmth, and a sense of sophistication to well-lit spaces. In rooms with ample natural light, the interplay between light and shadow can bring out the richness and texture of darker flooring, creating a visually interesting and dynamic effect – especially if you've selected a wood species with a unique grain pattern.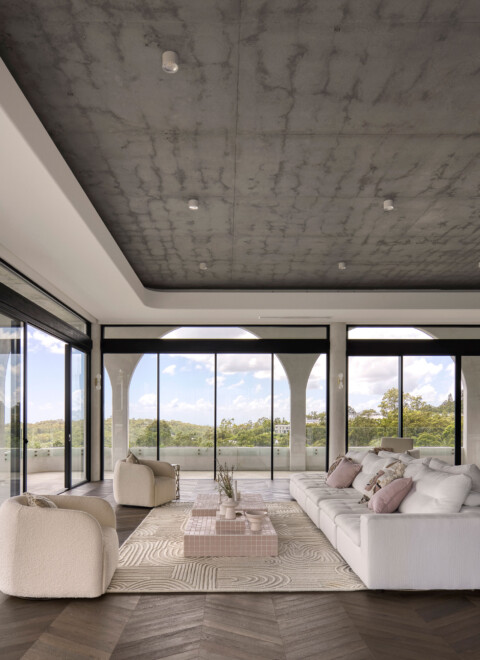 Furniture and decor style
Considering your furniture and interior design style ensures a cohesive and visually appealing appearance. Assess your room's design elements, such as the dominant colours, and materials, and establish whether it leans towards traditional, modern, minimalist, or eclectic styles. This will help guide your flooring selection.
For example, traditional spaces benefit from warm tones, which are timeless flooring options, while modern or minimalist areas might call for cool or neutral undertones with sleek finishes.
Personal preferences
Ultimately, your flooring should reflect your personal style and preferences. Choose an undertone that resonates with you and makes you feel comfortable in your space.
Dominant wood tones vs undertones
Different wood species have their own unique characteristics that can influence the undertones that work best with them. You might want to consider:
Light wood species

, such as maple, ash, or white oak tend to work well with lighter, cooler undertones like ash or grey. These undertones can help to bring out the natural beauty of the wood grain without overwhelming it.

Mid-tone wood species

, such as oak or hickory, can work well with a range of undertones, including warm, neutral, or cool. Warm undertones like golden brown or red can enhance the warmth and richness of the wood, while cooler undertones like blue or green can create a subtle contrast.

Dark wood species

, such as walnut or mahogany, can be complemented by warm, rich undertones like red, orange, or yellow. These undertones can help to enhance the natural depth and beauty of the wood. Neutral undertones like beige or taupe can also work well with darker woods, creating a timeless and sophisticated look.
Keep in mind that there are no hard and fast rules when it comes to choosing wood undertones. Ultimately, the best undertone for your space will depend on your personal style, the dominant colours in your room, and the overall atmosphere you want to create.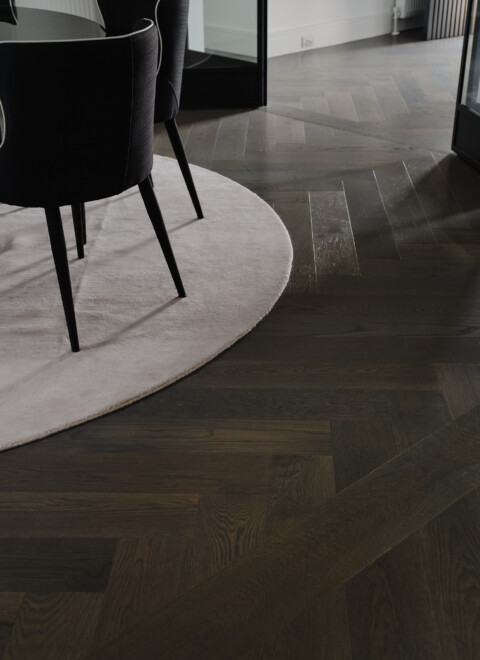 Need some help?
To create the ideal atmosphere for your home or business, it's crucial to understand different wood tones and undertones.
You don't have to settle for a run-of-the-mill look – by taking into account your colour scheme, natural lighting, and personal style, you can find the perfect fit.
If you need a bit of help figuring out what the perfect fit is, our team is ready to help. With extensive experience in timber flooring installation, we're passionate about making your interior design vision come to life. Give us a call today! 
Kustom Timber Can Help
Our experienced team at Kustom Timber know the ins and outs of flooring by heart. Got questions? At a loss of how to create the space of your dreams from the ground up? Have a chat with our friendly team to get started on how you can use engineered oak flooring to create a stylish look according to 2023 flooring trends!