With every year comes new flooring trends that homeowners and design experts alike use to create exciting, dynamic interior spaces. 2021 is no different, with fan favourites, tried and tested hues and finishes, as well as new options in the flooring scene coming to light. If you've got your heart set on timber flooring for your home or business space, but want something modern that will keep your space looking on-trend and chic for the years to come, we've got a handy guide to 2021's top flooring trends below so you can find the right wooden flooring for you.
European white oak flooring
One of 2021's newest wood species trends is European white oak, a lovely hardwood with cool colour undertones and a tight grain that exudes modernity and class no matter the space. Interior designs of recent times are still very much all about the modern vibe, which means that European white oak will stay in style for a long time yet.
Lighter, brighter colours
We've seen more and more homeowners choosing to go lighter with their wooden flooring to take advantage of beachy vibes and whitewashed styles. It's easy to mix and match design and decor to lighter-toned flooring, especially since it goes with most interior designs. Plus, flooring is a great way to set the tone and feel of any interior space, and there's an obvious move from the warm, dark wooden flooring trends of old to lighter, blonde to light brown looking timber to maximise on a light, airy feel in the home. 
This resurgence of light wood floor colours has become popular because of its versatility. Whether you're after a beach house vibe, a rustic look, or a chic and modern aesthetic, lighter, cooler-toned woods open up a space and give you a great foundation for your decorating needs. You'll be looking at woods like white oak, ash, maple, and other light-toned woods if you're after blonde to light brown floors.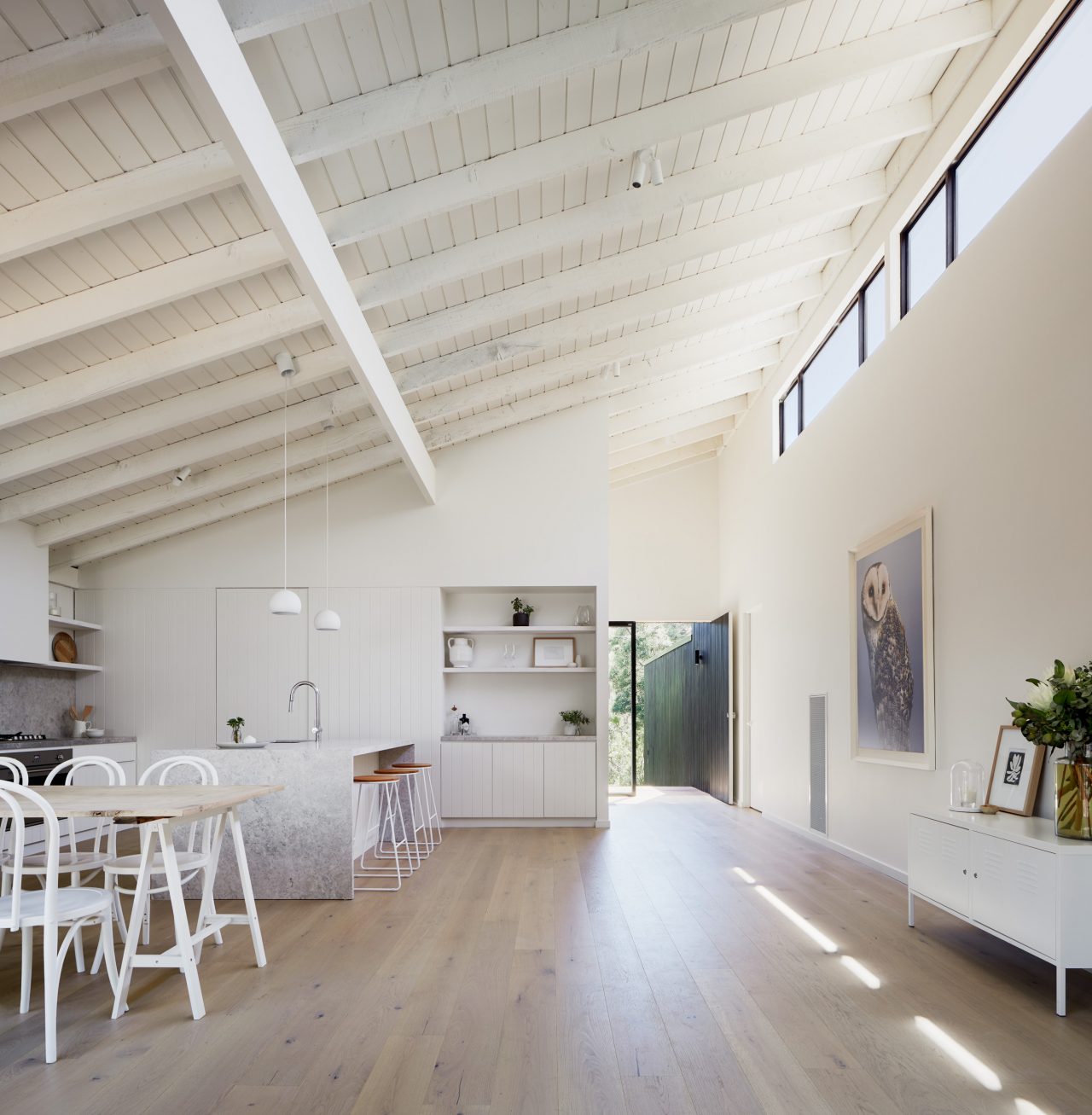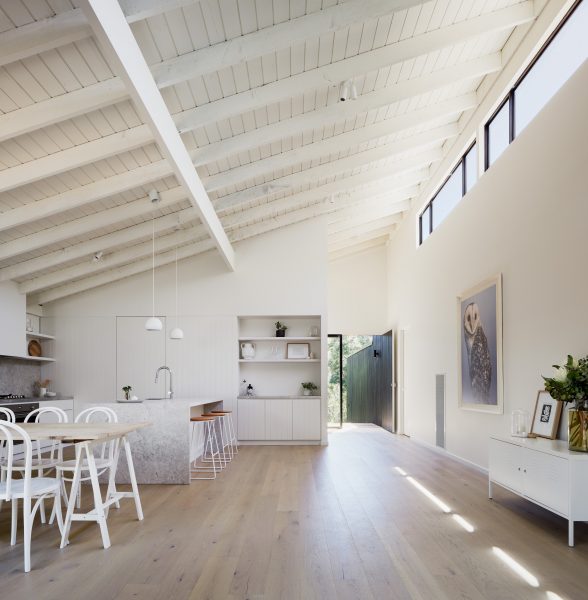 Take a look at our Blairgowrie Project for some style inspiration! 
Warm, copper-like hues
While there is a marked departure from dark tones in 2021's wooden flooring trends, there's still quite a demand for medium, warm wooden flooring options, that can veer into honey tones. With copper-coloured shades that are still light enough to make a room look large and open, yet with a nice, rich warmth that only a complex shade can provide, it's a classic for a reason!
Greige for that added touch of luxury
Wooden flooring that's grey and beige has been taking the world by storm recently. A mix of grey and beige exudes a minimalist, modern look that goes with any type of decor, whether you've got a modern style, a rustic design, or wanting to contrast with bolder colours of your decor. It adds a fresh look to bedrooms and ramps up that feeling of luxury.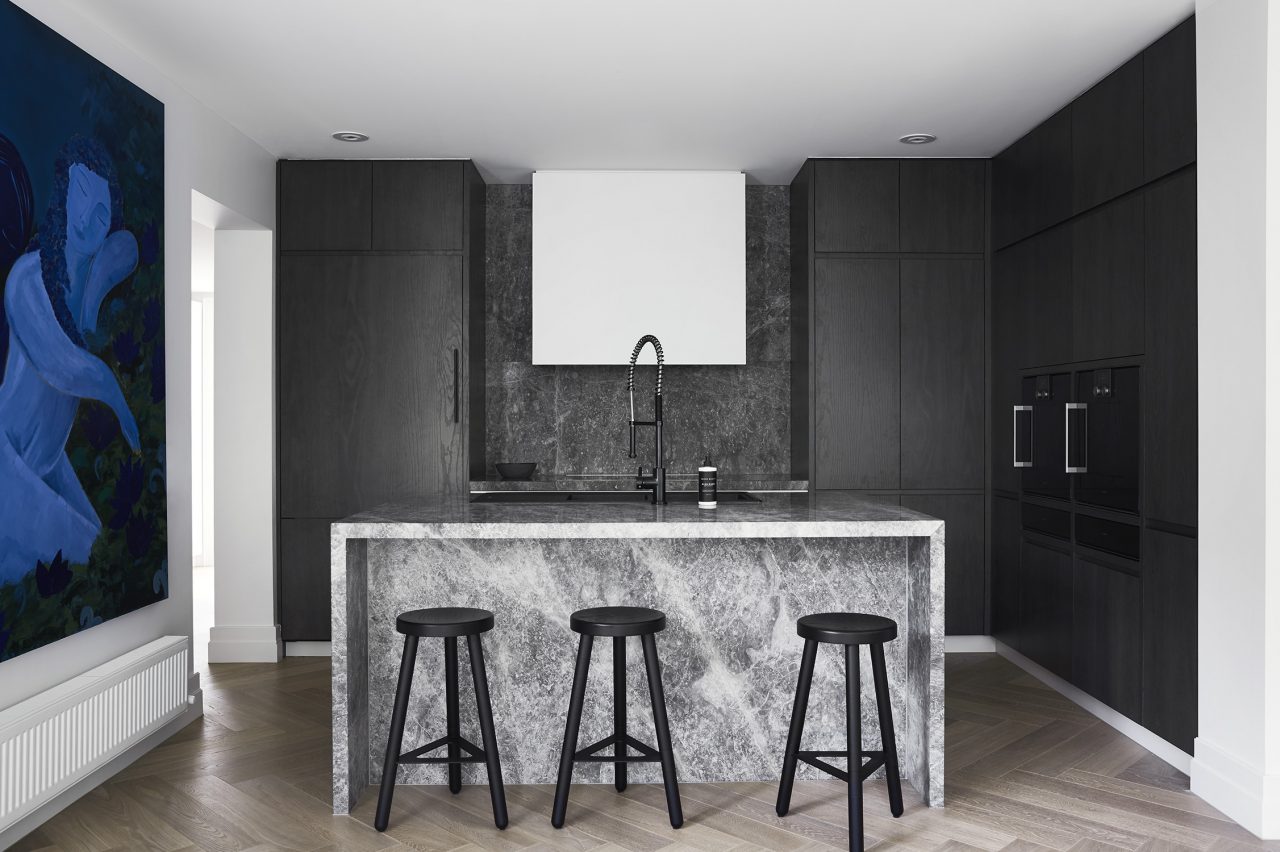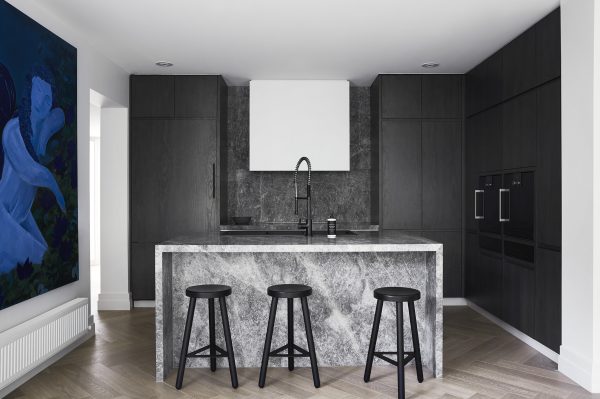 Our Toorak Project really shows how greige flooring can elevate a space. 
Long herringbone patterns 
Herringbone flooring is a type of parquet flooring which connects two planks at a 90-degree angle, which helps to make the room feel larger and provides a focal point to the floor. Young homeowners have recently been loving the look of longer herringbone patterns, what with its customised look and hard to replicate feel.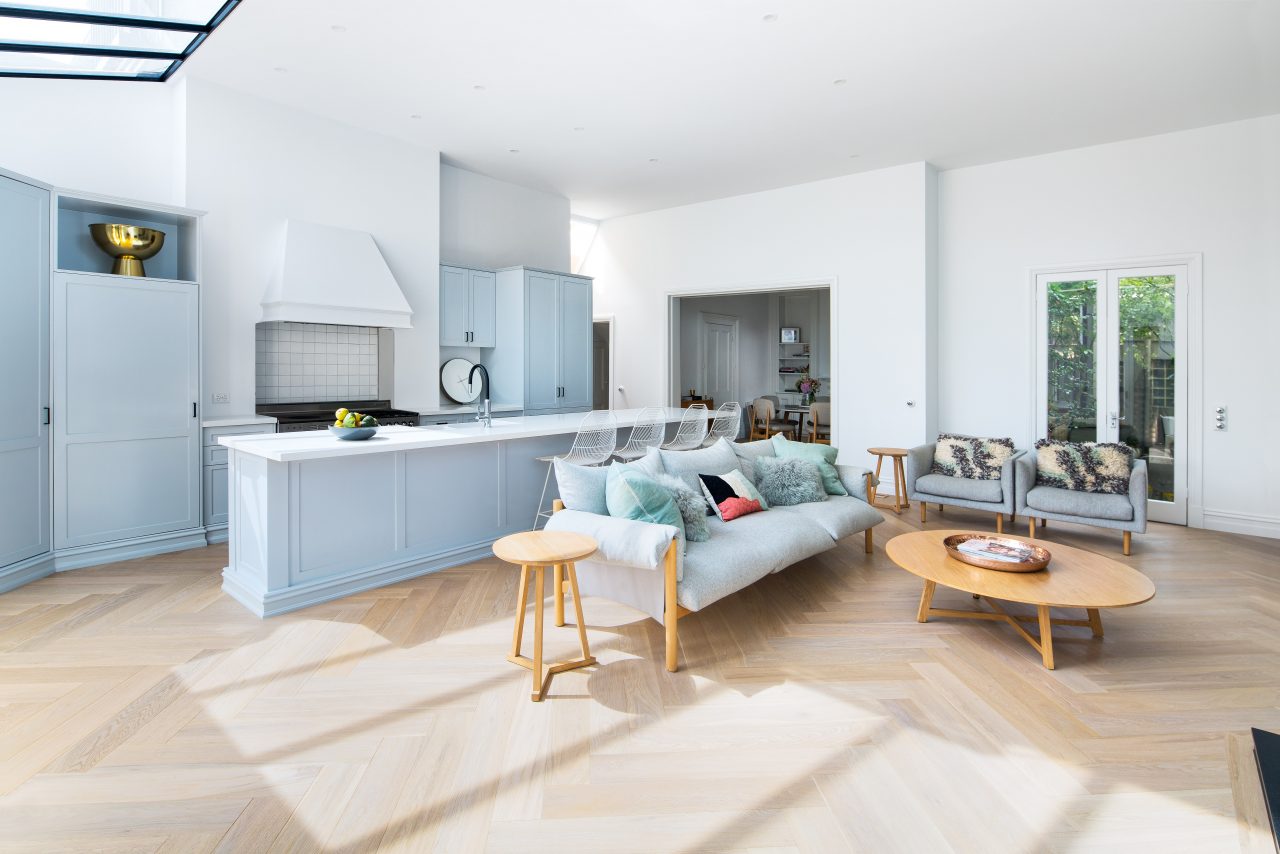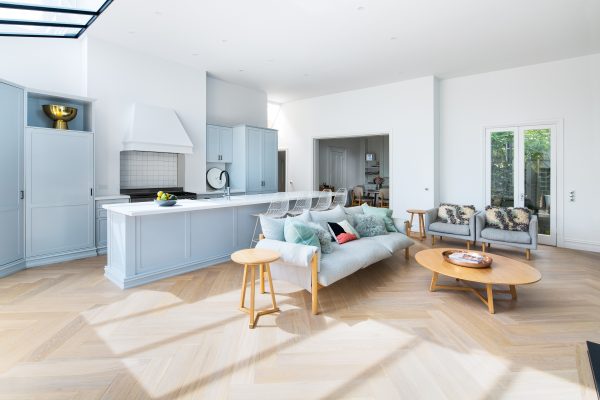 The Albert Park Project might just inspire you to go with a long herringbone pattern for your wooden flooring. 
Long, wide planks
This look isn't exactly a new trend, but a classic that's been successful for many years. Long, wide planks not only make the room look larger, but it also provides a more open feel that gives a great foundation for any kind of interior design. Short, thin planks are definitely a traditional hardwood flooring look, but if you're not careful it can look outdated. Instead, consider large and extra-large planks for your flooring, oozing comfort and classiness without fuss.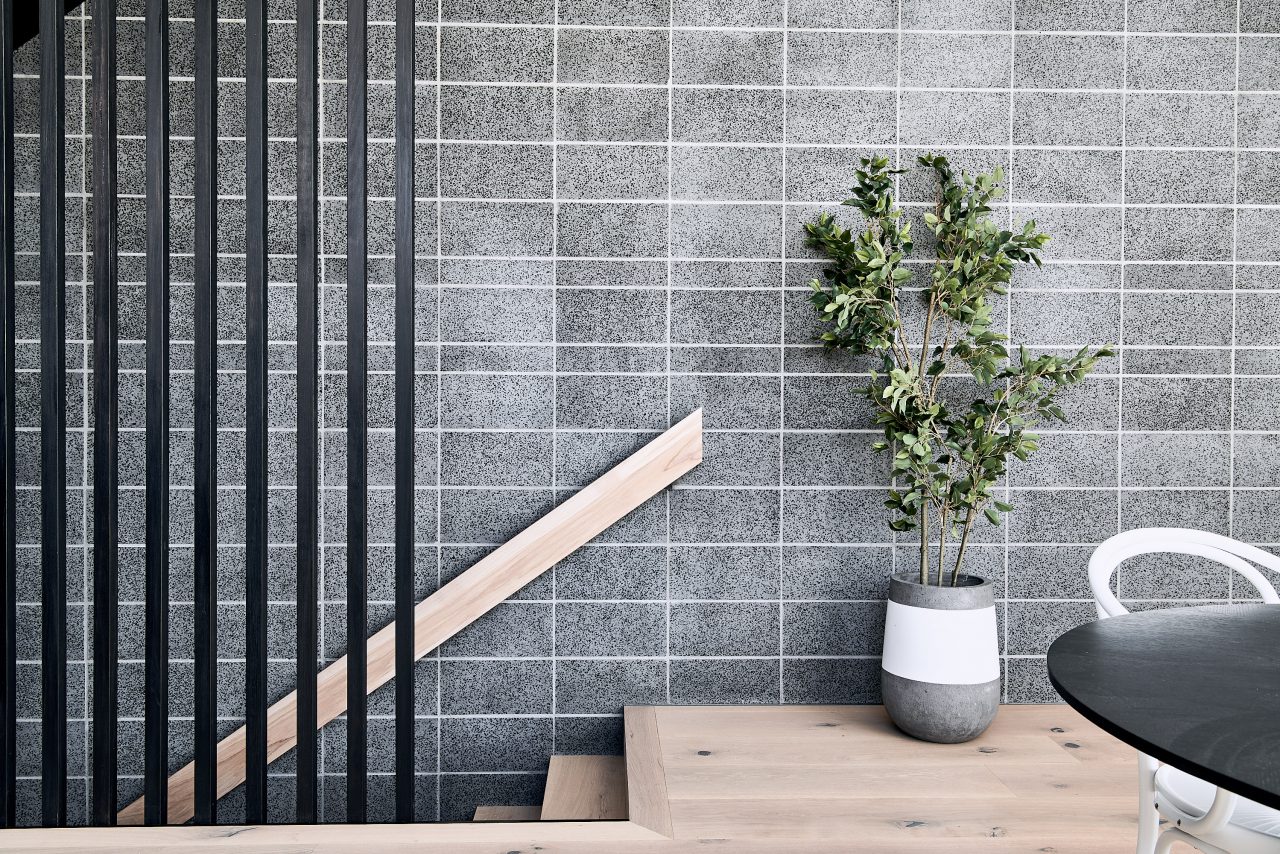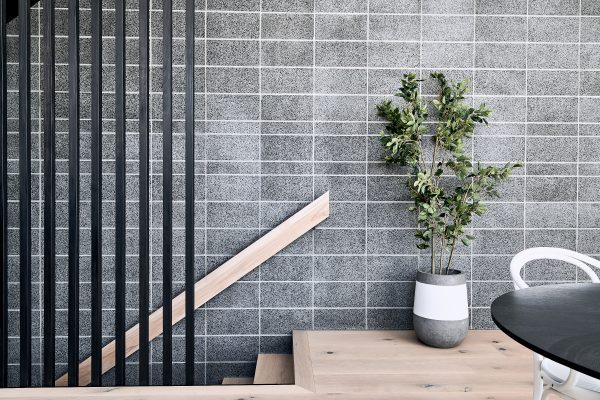 Take a look at our Port Melbourne Project to get a feel for larger planks for your flooring, and don't hesitate to contact our team if you're wanting something more customised.
Local and recycled materials
More and more homeowners and business owners are prioritising green, eco-friendly options for their interior spaces. This means finding local types of wooden flooring, using wooden flooring created from plantation timber, or using recycled materials from old decking, barns, and other buildings. In Australia, we've got lots of native hardwoods that are well-suited for the climate, while also exuding a classic grace that's hard to find in any other type of hardwood from other regions. From species such as Blackbutt, Tassie Oak, Jarrah, and so much more, Aussie homeowners are definitely spoilt for choice.
Kustom Timber's sustainable focus
Kustom Timber offers engineered wooden flooring, which comes from fast-growing plantation timber that is sustainably harvested, maintaining a high-quality product without hurting the environment for the generations to come. 
Our Habitat range of European Oak is sourced from sustainable forestry, with a focus on energy-saving practices in every step of the supply chain. Materials that are unable to be used for your flooring are then sent to paper mills, particleboard factories, and other industries that can repurpose the timber.
Plus, since it's made from real hardwood, engineered wood is not only durable but highly customisable to suit whatever style or trend you're after. Timber flooring installation with engineered wood also takes less time to install, which is a bonus if you're wanting to install it yourself.
Explore new interiors with Kustom Timber
Whether you're after new flooring, a timber floor restoration, or even some advice about how to level up your interior space with hardwood flooring, our team at Kustom Timber are seasoned experts that can give you a better insight on what type of flooring suits you best. 
From 2021's new trends of greige, lighter or medium warm tones, to European Oak timber and herringbone finishes, there's sure to be a flooring solution that will elevate the look of your home and update your interior design, all while providing you with a durable and long-lasting flooring for the years to come.