Nestled in the gorgeous rainforests of the Carrumbin Valley in the Gold Coast is Eden Health Retreat. Shrouded by trees, mountains and waterfalls, Eden Health Retreat offers a wellness getaway like no other. 
We were lucky enough to play a special part in their recent interior design transformation, and we couldn't be more excited to share the final product with you all. 
Bringing the great outdoors indoors
Working with interior design practice Collectivus, our goal was to bring the picturesque beauty of the retreat's location inside its walls. Heavily inspired by surrounding trees and cascades, the focus was on a warm, neutral colour palette, natural light, and maximum comfort to create a feeling of "pared-back luxury."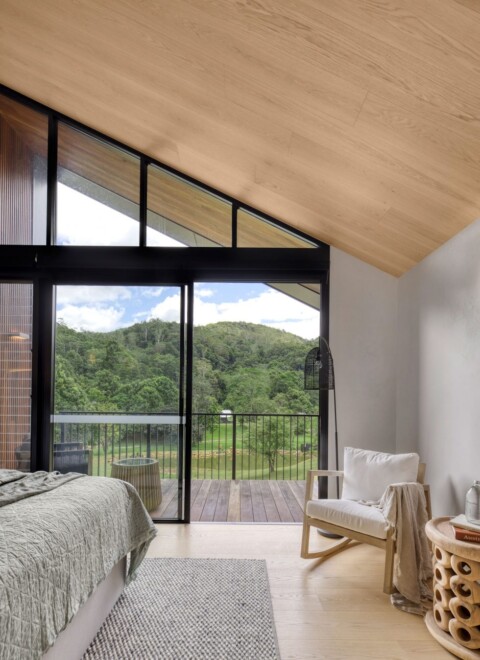 Luxurious interiors
What better way to bring the beauty of the outdoors into interior design than by using timber? Enter Kustom Timber. We used Bardolino plank from our Atelier collection in a wide format from floor to ceiling to create an almost cocoon-like effect. 
To complement this cosiness, the timber was paired with textured painted walls and stone detailing to create that natural, neutral palette. We think it looks pretty fantastic!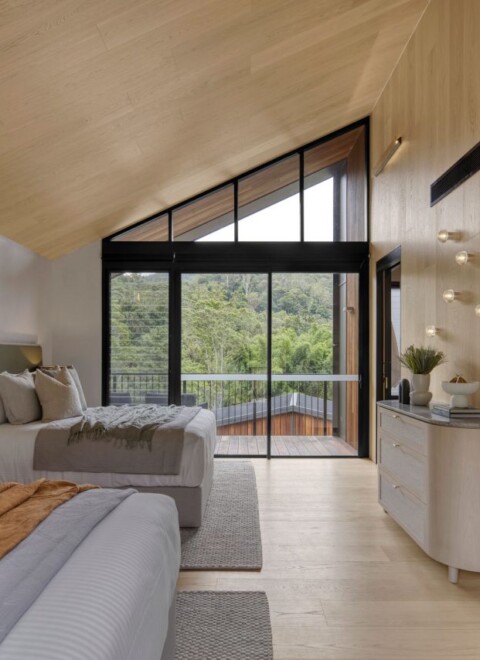 Rewarding challenges
No project comes without its challenges – but we often find the challenges the most rewarding part. 
For Eden Health Retreat, this challenge was the cabins. Our team worked from scaffolding to clad the upper walls and ceiling to achieve that cosy cocoon vibe. In addition, with no skirtings, we needed to ensure each plank was cut perfectly to achieve that sleek appearance when connecting with the floor. 
Luckily, our talented team knows timber. We executed a universal 5mm shadow line – and the finish looks impeccable, encapsulating that feeling of luxury.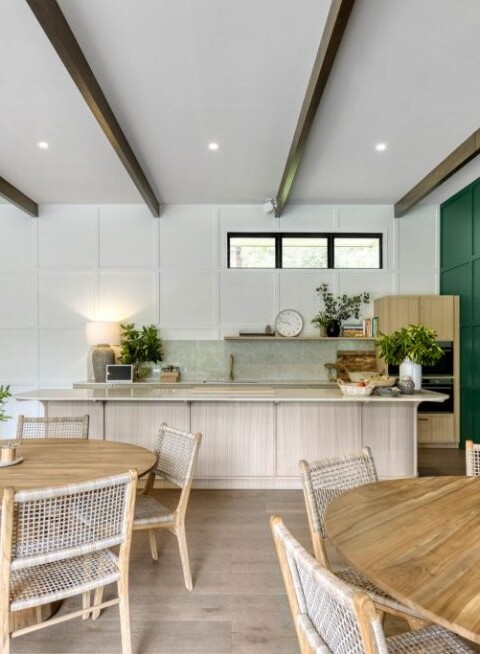 How's the serenity?
We couldn't be more excited about how the beautiful Eden Health Retreat turned out. If you'd like to read more about the project, check out Indesign Live's article.