Timber flooring is a stunning feature in any home – they give a sense of warmth and have a timeless appeal which will last generations. Best of all, they tend to be easy to look after compared to other flooring options. However, if you want your timber floors looking their best, you still need to carry out some regular maintenance. As the experts in hardwood flooring services, we're here to share our best tips on keeping your floorboards looking like new.
Regular sweeping and vacuuming
The most regular maintenance you need to carry out is a simple sweep or vacuum to get rid of accumulated dust and debris. A lot of people find it easiest to simply run the broom or dust mop over the floorboards most days and get the vacuum out once a week.
Specialist hardwood floor cleaner
On a monthly basis (or more if your floors are really dirty!), it's best to get the mop out and give the floors a quick going over. Squeeze your mop out well before starting so you don't use too much water and use a specialist hardwood floor cleaner (we've got some amazing products in store), as many products will be too harsh.
Clean up spills
Wood and water don't mix and over time, water damage can occur. To avoid unnecessary damage, clean up spills as soon as they happen so they don't have a change to get into the wood and cause problems.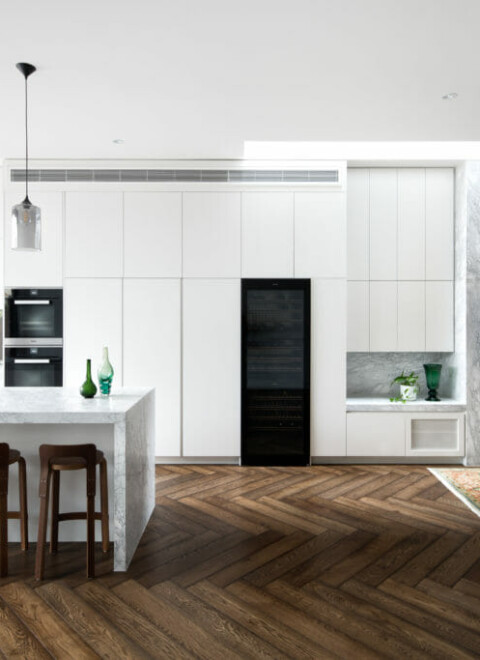 Use rugs to prevent debris
Although hardwood timber is tough, shoes tracking dirt and debris through the house can act a bit like sandpaper. To avoid scratches, use a doormat outside and a rug inside the front door. This will collect dirt from shoes and prevent damage from occurring.
Felt the furniture
To stop your furniture causing tell-tale damage to your floorboards from even slight movement, take the time to felt the bottoms of the feet. This is particularly important for furniture while moves a lot, such as dining chairs. This practice also makes it much easier when you want to shift furniture around.
Professional sanding and polishing
Over the course of a few years, no matter how vigilant you are with your maintenance, there may come a time where your floors are really showing wear and tear. Once the time comes, simply call in the experts to do a professional sand and polish for stunning results.
If your timber floors are in need of sanding and polishing, the experienced team at Kustom Timber can help. We can transform your tired, scratched up floorboards so they look like new again with our efficient, reliable service. We use only eco-conscious polishes so you can avoid the toxic fumes that often come with this process and you have your choice of finishes depending on which look you want. Let us breathe new life into your floors!
For a great hardwood flooring service in Melbourne, speak with Kustom Timber today on (03) 9645 3857.