There's nothing quite like the look of beautiful timber flooring and if you're lucky enough to have timber floors in your home, they'll truly stand the test of time. Despite them being hard wearing, eventually your floors can start looking at little worse for wear. When it comes to sanding and polishing your timber floors, it's something that's best left to the experts. Let's take a look at some of the advantages of bringing in the professionals for your floor sanding and polishing.
Saves you time
Unfortunately, a lot of people underestimate how much time and effort goes into sanding and polishing floorboards, and you could find yourself with a disruptive DIY project that takes weeks to finish. The professionals can save you a whole lot of time and effort by finishing the job efficiently and without the hassle. Not only that, their experience means you'll get a polished finished product.
Removes scratches and damage
One of the main benefits of professional sanding and polishing is that it can remove scratches and damage which have built up over the years. No matter how careful you are with your wooden floors, scraping furniture, foot traffic and sunlight can all take their toll. The sanding process buffs away these marks so they look like new. Sanding the floors can also address more serious damage such as cupping and bowing, although a flooring expert will need to take a look first.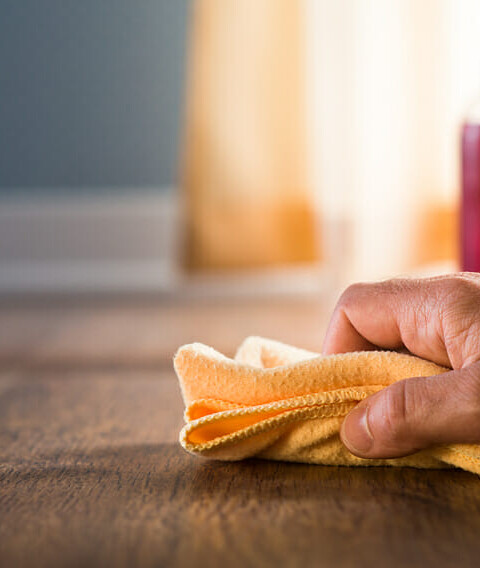 Reveals a new look
Sanding your floors back gives you the perfect opportunity to give a whole new look to your home thanks to the range of stains and polishes available. You don't need to just replicate the same finish you've had for years – think about the look you want and speak to your flooring expert about the best option. If you're sick of your high maintenance high-gloss floors, you can opt for a chic matte option instead or you can change your yellow toned timber to a darker hue.
Adds value
Timber floors are a big selling point in your home but buyers can be put off by shabby looking timber or a dated finish. Sanding and polishing can improve the overall look of your home and it can be a smart move if you're looking to put your house on the market to give that ready-to-move-in feel.
Here at Kustom Timber, we provide expert flooring sanding in Melbourne and pride ourselves on our ability to restore the aesthetic of your timber flooring. Our experienced in-house finishing team transform your floors to the highest Australian standards and have a range of exclusive finishes for you to choose from. Whether you want your floors or your stairs refinished, the team at Kustom Timber can help.
For floor sanding and polishing Melbourne, contact Kustom Timber today on (03) 9645 3857.