In an ever-changing world, there's something comforting about designing a space to be completely and utterly yours. From the small details such as hardware, textiles and decor, to the big things, like furniture, flooring, and lighting, being able to put together a space that fits your design needs provides an inimitable sense of home. And with global changes occurring at a rapid pace, we're finding that more and more homeowners are seeking spaces that are calming, comfortable, and tranquil.
So what are the interior design trends of 2022, current and emerging?
Brown shades & earthy colours
In the new year, we've seen a subtle shift to more natural design pieces, such as brown shades and earthy tones. Interior designers have really leaned into this as of late, with trendy olive greens and clay browns finding their way into homes everywhere.
While minimalistic interior designs and Scandinavian interiors are still very popular, we predict that we'll continue to see more earthy tones throughout 2022, both in decor pieces like cushions and throws, but also in furniture items and even timber flooring.
This means less white and light timber furniture, and more medium-toned and darker brown pieces to provide a space that is not only warm and natural, but also comforting and fresh – especially if paired with natural colours like rust or sage green. Soft cream colours will also work really well with brown shades.
Investing in hard-wearing, elegant timber flooring is also a great idea to invite some of that warmth into your home. There are some gorgeous engineered European oak flooring options out there, which all give a distinct sense of character and also provide a beautiful base for a warm, comfortable space.
As for alternative color trends: wanting a pop of bright colour for your home in the coming year? Keep it simple, and keep it minimal. Think table settings, small decor, some crockery: these small pops of colours such as bright blue, yellow, or red will draw the eye without clashing with the rest of the interiors.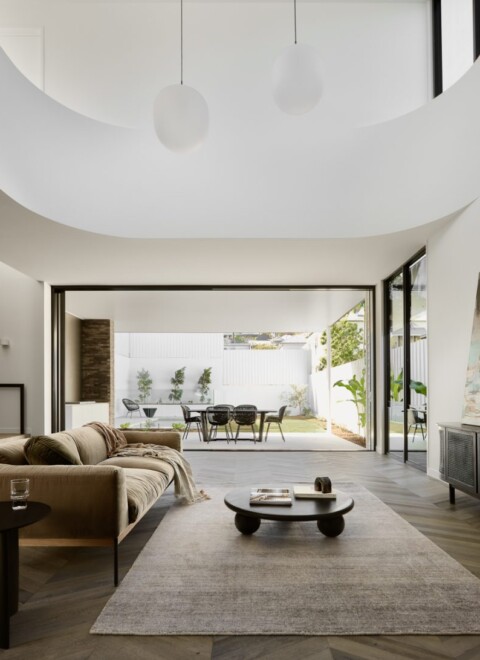 Natural elements
It's all about getting back to nature this year, both with earthy tones but also with the materials being used. We're seeing a lot of timber, stone, and concrete to bring the outdoor elements into the home.
And it makes sense – after all, there are therapeutic benefits to spending time outdoors, such as better health, better mood, and better well-being. It definitely can't hurt to introduce some decor that is natural and sustainable.
From kitchens to bathrooms to living room spaces, we are predicting natural finishes with the use of timber, stone, marble, terracotta, and other natural materials. These kinds of organic materials help add some depth to your space.
This is something we started seeing already in 2021: real marble countertops in bathrooms and stone furniture beginning to make an appearance more frequently in homes. More and more homeowners are moving away from synthetic materials such as lino or carpets as a way not only to go for sustainable options but also to minimise usage of microplastics in the home.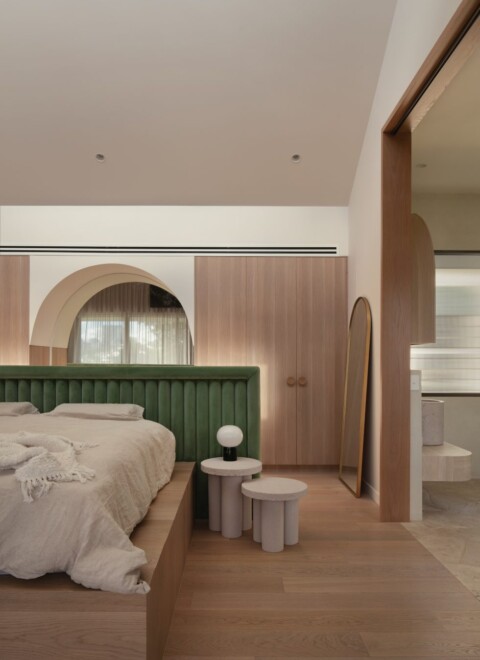 Curves and wavy forms
It's all about soft lines when it comes to interior design trends in 2022. We've been seeing a big move away from rigid lines and angular furniture in favour of wavy forms and curves.
Imperfect, soft, round – these shapes are popping up in home offices, living rooms, bedrooms, and everything in between, adding a welcome break to boxy silhouettes and sharp, geometric lines.
Think gentle curves in homewares, softly sloping walls, pebble mirrors, curved furniture, and wavy forms on feature walls.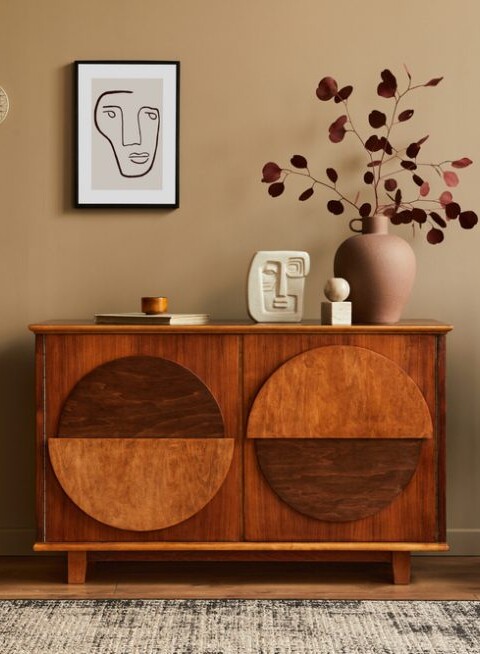 Sculpture-like decor and furniture
Classic European design has made something of a comeback recently. This could be wicker shapes, vintage artwork, and sculpture-like furniture. Feminine figures have been popping up in decor, whether in the form of vases or candles, which really makes you feel like you're walking through some kind of sculpture garden.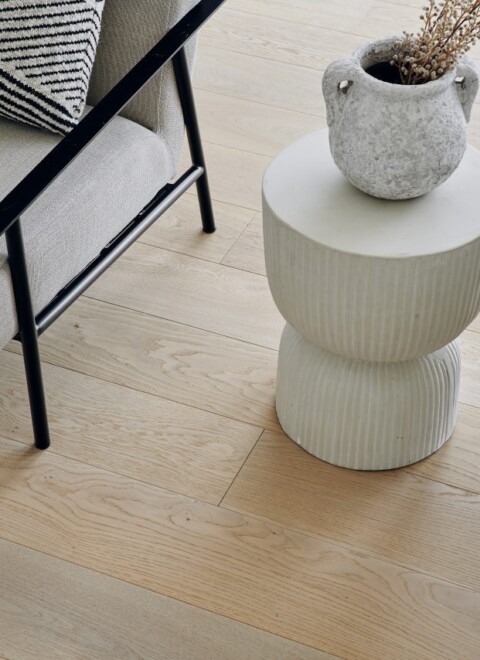 Handmade / crafted decor and furniture
As the world gets used to our new normal, it's not so surprising that the hobbies we picked up over the past two years are now becoming design staples for our homes. If you're like many Australians, you may have picked up a craft recently: whether it's crocheting, sewing, handmade ceramics, woodworking, or everything in between. The handmade nature of these pieces not only makes you feel accomplished (wow, we actually made that?), they also help a space feel more like home, with subtle, unique touches that ensure we feel connected to one another in our safe spaces.
For those of us who aren't craft aficionados, there has also been a big emphasis on buying local in recent years, finding local artists and handcrafted pieces. This not only gives support to these artists, but also means you're getting something a little bit more unique to showcase in your home, instead of something from IKEA that is in the home of millions.
From 100% linen fabrics, handcrafted objects, hand-stitched passion projects, there's a DIY movement going on, and we're all about it.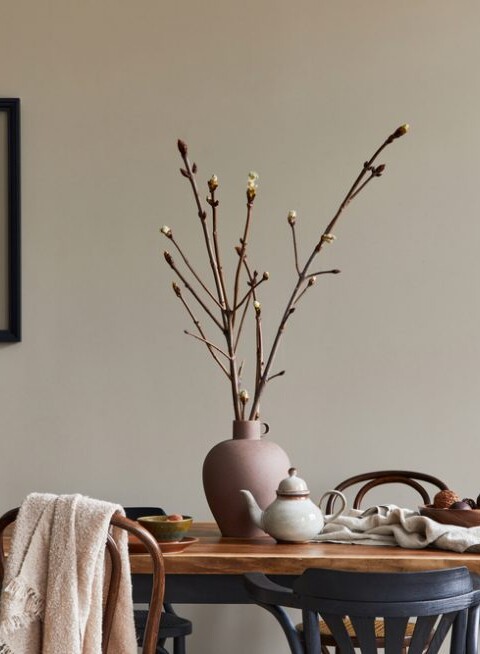 Open floor plans / spaces
Open floor plans and spaces have long held a place in global design trends. Free-flowing layouts are not only easier to work with, but they also provide an open feel that won't make you claustrophobic. And with the past couple of years, it's definitely a good idea to keep spaces bright with natural light and easy to navigate, whilst still having spots and nooks that feel calm and private, for when you're wanting to settle down and unwind.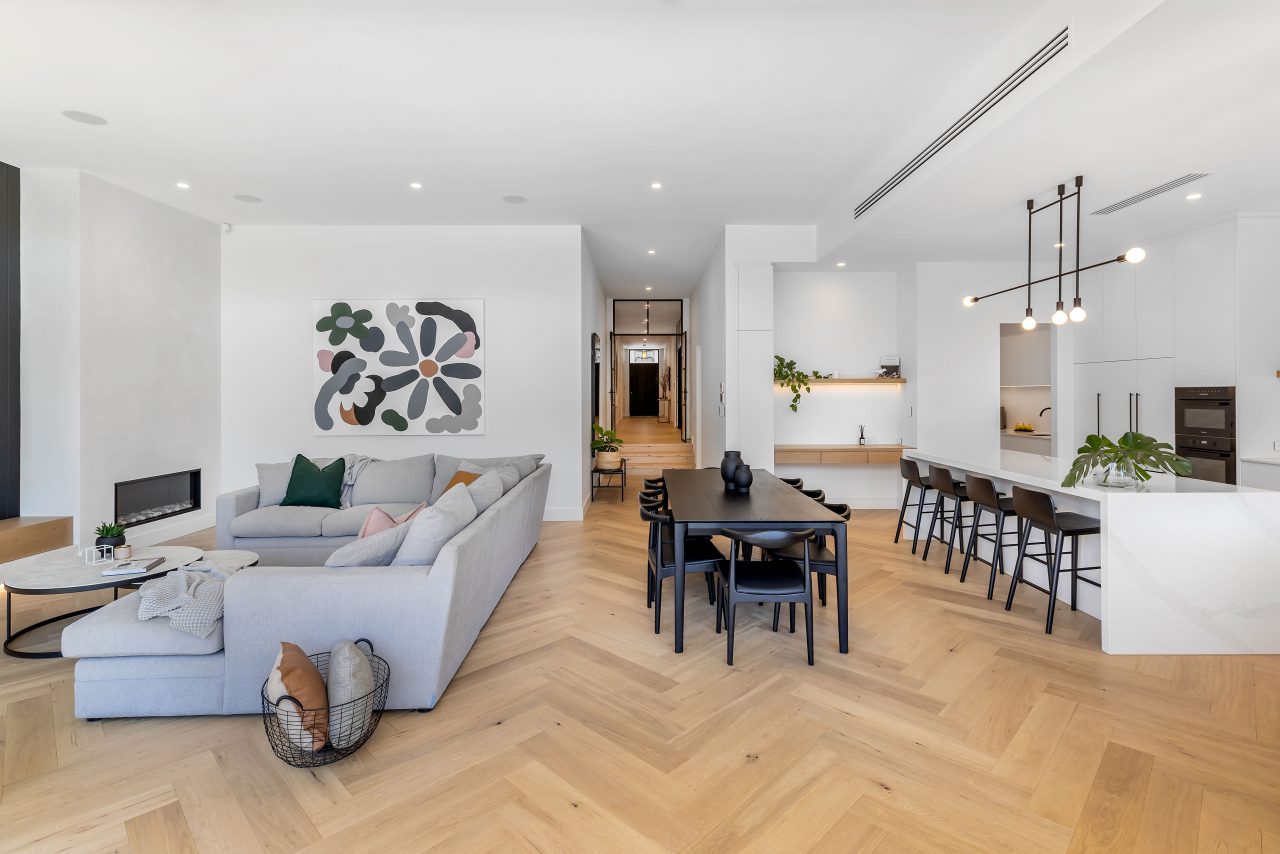 What do you think?
Are these design ideas something that you'd like to implement in your own space? Whether you're looking to design according to the interior design trends of 2022, or want to pick and choose details to make your home uniquely yours, you've got some fantastic options to dabble in.
And if you're looking at giving timber flooring a try to complement your home design? The team at Kustom Timber would love to help. Our engineered timber flooring is available in a wide range of finishes and, with a myriad of stains and plank patterns to choose from, there's no limit in what you can create.
Contact our timber flooring Melbourne team to get started!