Living with allergies is difficult and many people don't realise the impact that their flooring choices in the home have on their allergies. If you're an allergy sufferer, whether it's from pollen, pets or dust mite, timber flooring in the home is the best option when it comes to keeping your home as allergen free as possible. Let's look at why!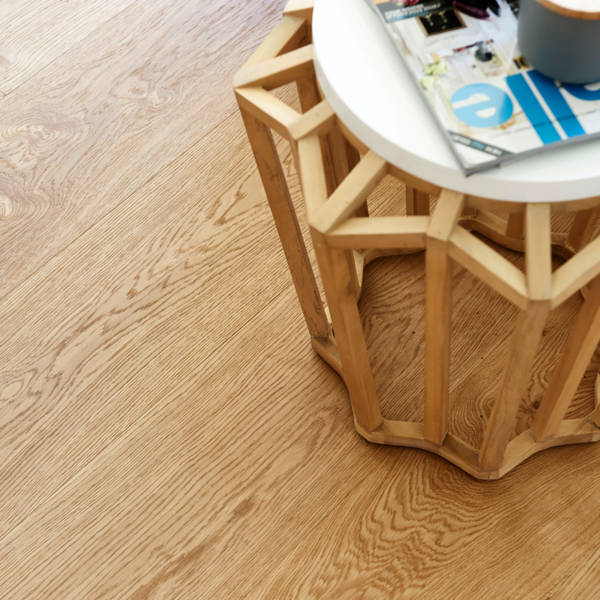 Timber vs carpet for allergy sufferers
When it comes to flooring options for allergy sufferers, carpet is generally considered to be the worst choice. This is because the fibres of the carpet can trap allergens such as dust and dirt which can exacerbate allergies. Carpet also traps moisture which makes them the perfect environment for dust mites which cause major issues for individuals with allergies.
While carpet is one of the worst performers when it comes to trapping allergens, timber flooring is a different matter. The smooth surface of timber means that there are no surfaces for dust and allergens to become trapped. Dust mites also struggle to live on timber flooring due to the lack of moisture. For allergy and asthma sufferers, timber flooring is the smart option.
Of course, other hard flooring such as laminate and tiles are also similarly effective when it comes to preventing allergens from building up in the home. However, with timber flooring you have the added bonus of an aesthetically beautiful look which will last the distance. After all, timber is much longer-lasting than laminate and has a warmer, softer feel than tiling.
How to keep your timber flooring allergen free
As much as timber flooring is a great choice for allergy sufferers, you still need to maintain your floors so dust doesn't build up and become airborne. Do a proper vacuum once a week and remember that dust which is stirred up can take 20 minutes to settle again – keep this in mind before you or allergic household members re-enter a freshly vacuumed area. You should also aim to do a quick mop on a weekly basis as this will pick up dust and dirt without stirring it up. Not only does this routine minimise the allergens on the floor, it also keeps your timber flooring well maintained and looking their best! Bonus tip: even if you've chosen timber flooring over carpet, remember that floors rugs will trap allergens just like carpet so pay special attention to them when you're vacuuming.
Kustom Timber will transform your home with our beautiful, long-lasting engineered oak flooring Melbourne. With a range of colours and finishes, you'll be able to find an option which suits your home and lifestyle. For flooring which will last generations, speak to our team today.
Contact Kustim Timber today on (03) 9645 3857 for engineered oak timber flooring Melbourne.