The look of Australian hardwood flooring provides a sense of style and elegance that is just incomparable. Natural tones, beautiful grain: this flooring has both character and charm, which makes it unsurprising that homeowners place a high value on wooden flooring. Not only is it versatile and stylish, but hardwood is well-known to be durable and long-lasting, which makes it a great investment for families looking to build and design their forever homes with materials that will stand the test of time.
As with most flooring options, there is a wide range available for timber flooring, and each species comes with its own unique look and feel. Whether you're after solid wood flooring or engineered flooring, it's a good idea to familiarise yourself with the different types of hardwood species available on the market. This is so you can get a feel for what particular wood tone and grain pattern suits your design needs perfectly. Below, a few of the different species of timber flooring available today.
European Oak
European Oak is well-known in the field for being a great choice for timber flooring, and it's easy to see why. With its generally straight grain pattern, slight coarseness and unevenness in texture, and its creamy tones, it lends a classic, elegant look to any room. European Oak flooring is a timeless option that many homeowners veer towards as it also provides great versatility, and can be stained in a variety of different shades to really personalise your wooden flooring to your exact specifications not just upon application, but through years of use, should you choose to refinish your flooring. 
Kustom Timber uses high quality, ethically sourced European Oak in a number of their collections; namely, the Habitat, Peninsula, Immerse, Como collections, which really underlines the versatility and unique quality of European Oak for all types of applications.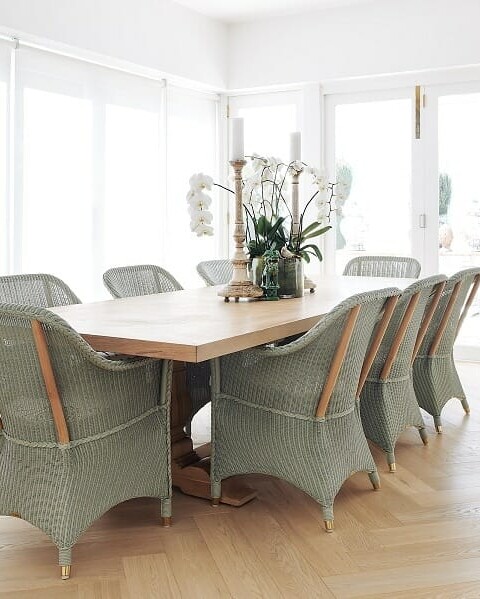 Blackbutt
Blackbutt is a great choice for homeowners who are wanting the durability of hardwood while having peace of mind that their chosen timber has an easy and relatively quick growth rate. Blackbutt timber is unique in that its bark is rough halfway upwards, where it then proceeds to smooth out into white bark. Generally, its heartwood is yellow with splashes of brown notes, but it is also characteristic of this species to contain pink hues sometimes. With a moderately coarse but even texture, and an interlocking but usually straight grain pattern, it's a popular choice for homeowners, as its light colour lends itself well to staining and refinishes if necessary.
Blackbutt hardwood flooring can be seen in Kustom Timber's Outback collection, which celebrates the timeless, natural beauty of Australian hardwood flooring.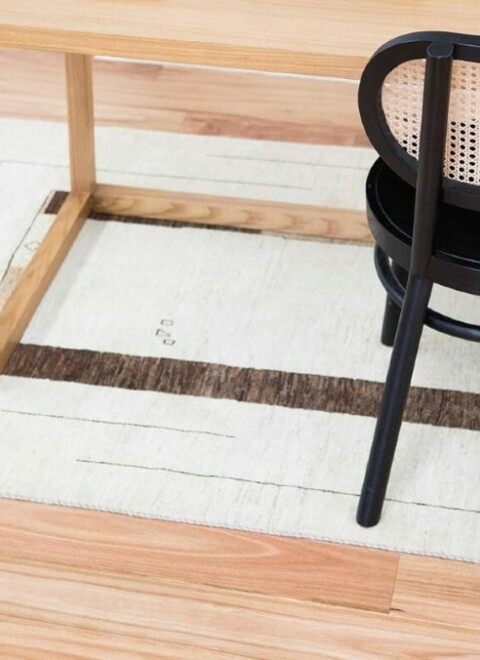 Jarrah
Jarrah can be found in Western Australia, and is distinctive in its rich red to deep brown colouring, though at times there are pale yellow to pink shades in its tone. With its moderately coarse yet even texture, and sometimes interlocked, wavy grain pattern, it's a striking option for your timber flooring if you're after a deep contrast in your home design, or a warmer, inviting feel for each room.
Seen in the Outback collection, using Jarrah for your flooring not only supports local business but also ensures prompt availability for your installation needs.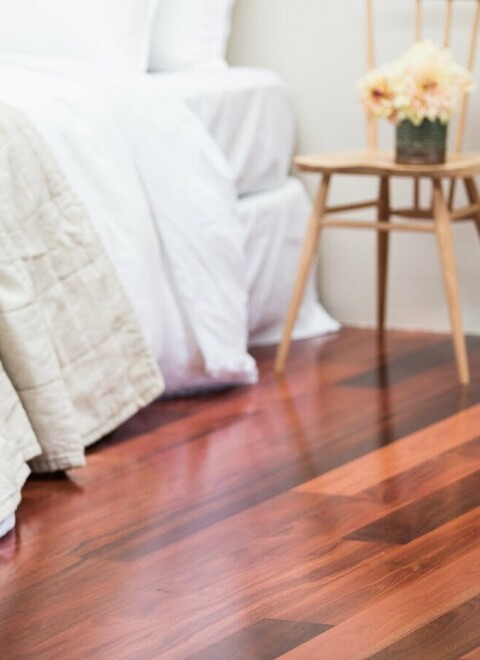 Grey Ironbark
With striking durability and moderately coarse but even texture, grey ironbark exudes elegance and style with its rich mahogany to deep chocolate shades and tight grain pattern. This hardwood polishes extremely well, and is a worthy choice for various rooms in the home, regardless of foot traffic, proving its versatility and longevity over the years. Whether you are after engineered or solid wood, the Outback collection provides great options for grey ironbark timber flooring no matter what your specifications are.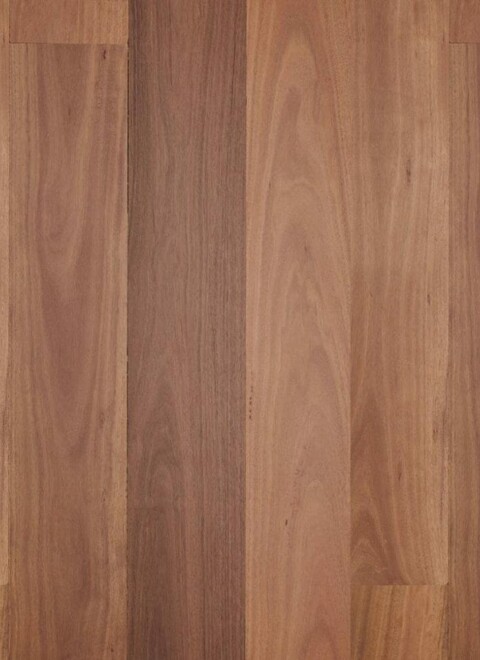 Bluegum
Fast-growing in parts of south-Australia, this hardwood oozes easy charm with its light yellowish brown tones and interlocked grain. With a uniform medium to coarse texture, and a slight chance of knots appearing in the wood, bluegum is a great option for those who want a really natural look for their Australian hardwood flooring. Another option in the Outback collection, it is an underrated and not well-known option for homeowners who are wanting a distinctive rustic look that still provides an easygoing aesthetic.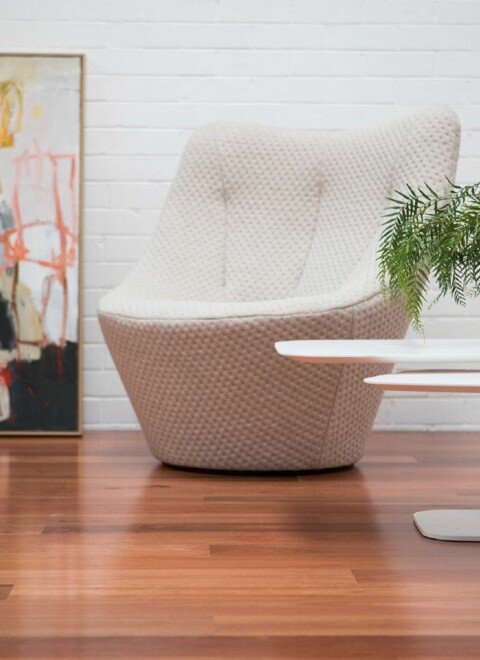 Chestnut
Australian chestnut hardwood grows in the southeast region of Australia and veers from a mellow brown to light chocolate brown in colouring. Warm yet still bright, its natural features and distinct grain pattern provide a striking look to any room, as its main selling point is the appearance of deep gum veins and worm marks throughout the wood, providing a natural look with each board.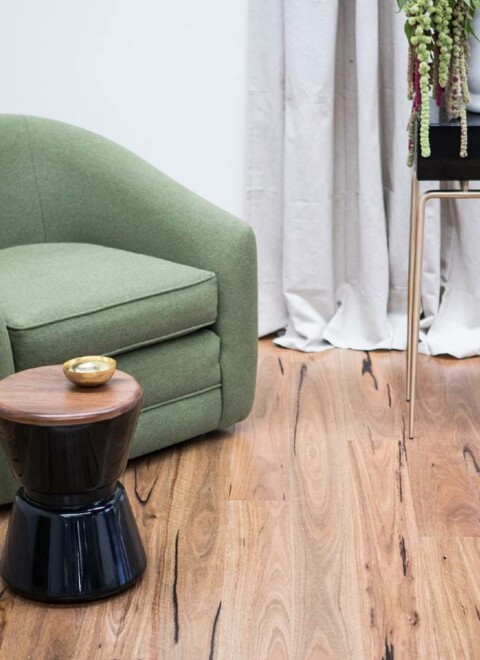 Tasmanian Oak
Tasmanian oak, also known as vic ash or Australian oak, is a type of hardwood found in Tasmania, and boasts straight and uniformly even grain, as well as beautifully coloured blonde woods with bursts of reddish-brown, pale pink, to cream. These do well if you're wanting parqueted hardwood flooring, as the different variations in colour and texture shine the most in this type of flooring style.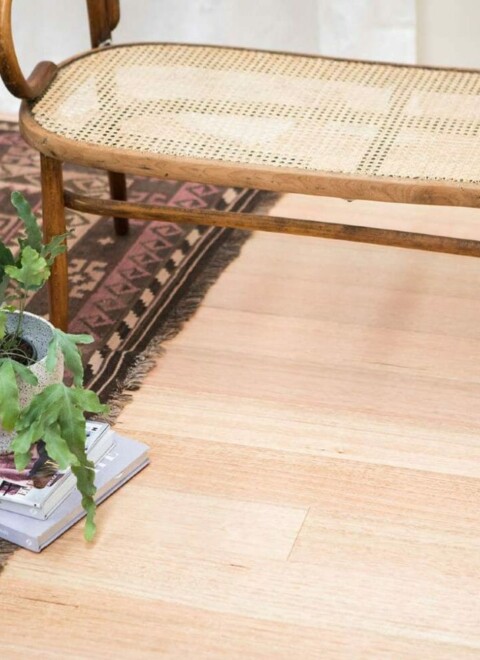 Brushbox
With its rich, brown colours with hints of pink, and interlocking, wavy grain, Brushbox is a worthy Australian hardwood flooring option in the Outback collection and for good reason. Termite resistant, free of gum veins, and found in the rainforest areas of New South Wales and Queensland, it has a great resistance to wear and splintering, which really underlines its durability for flooring purposes.
There are quite a few Australian hardwood flooring species available on the market today, all with differing textures, grain patterns, and colouring. It's up to you to decide which one will fit the design that you are wanting for your home, whether it's striking contrasts, brightening up a room, or even providing a natural, rustic look that really underline the homey feel that you may desire for your home to exude. Whatever hardwood you choose, our experts at Kustom Timber will personalise each installation for your specific needs.