When it comes to how to keep your house cool in the summer, the thought of cranking up the air conditioning and seeing your power bill skyrocket at the end of the season seems less than ideal.
Living in Australia means we're often met with hot weather and sweltering days, and home is our refuge. But what are some other ways to keep your house cool that isn't just turning on the AC at full blast? We've compiled a bit of a list to get you started.
1. Create natural shade
Start with the outdoors. Planting trees or vines around your home can provide natural shade while also creating a barrier from the sun's intense rays – which in turn makes it cooler indoors.
Look at leafy, dense trees or fast-growing vines, and plant them strategically to shield your house from the sunlight.
Having a lot of greenery on your property also looks great, so it's a win-win situation – a cooler home that also looks beautiful.
2. Choose engineered timber flooring
Engineered timber flooring is not just a statement of elegance and durability (although it is definitely that!).
It's also a great solution you keeping your house cool. Unlike other flooring options that tend to retain heat, engineered timber naturally provides insulation and works to maintain a consistent, comfortable temperature in your home.
Engineered timber is uniquely constructed with multiple layers of wood, which minimises heat conduction and prevents excessive heat buildup within the floor itself. This means that during those hot summer days, engineered timber flooring remains cool to the touch.
And in turn? Less reliance on air conditioning systems, lower energy costs, and a happier you.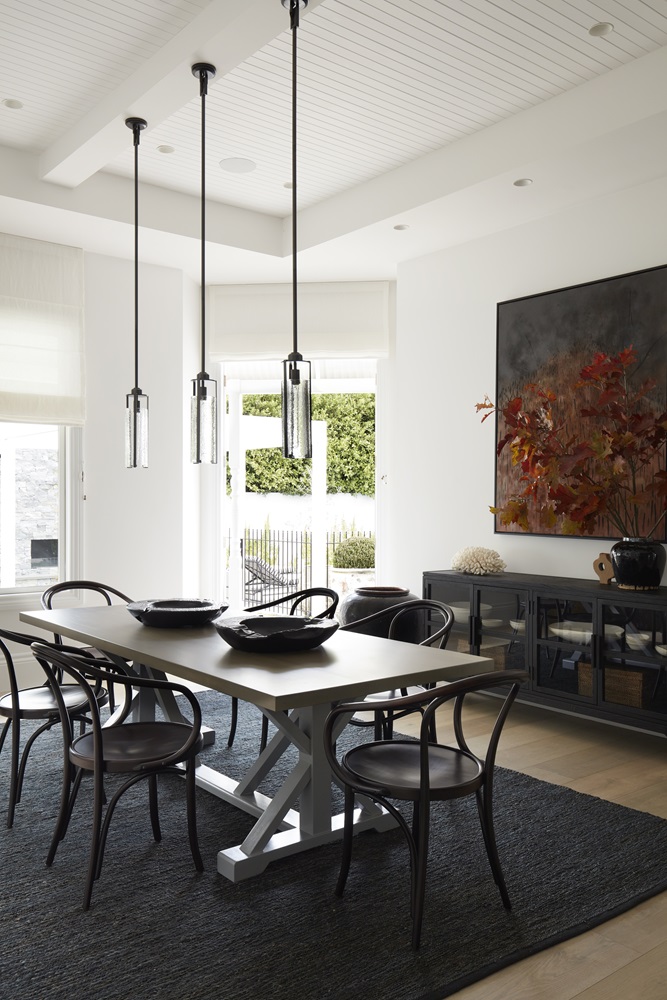 3. Install blinds and curtains
You've probably already got blinds and curtains. But a lot of people underestimate the importance of having high-quality blinds and curtains. And if you're still feeling the summer heat, it might mean you need an upgrade.
Look at getting light-reflecting blinds or thick curtains. If you want to really block out the sun, consider blackout curtains. Keep them drawn during peak sun hours to ensure your home remains cool and comfortable.
You can also get smart blinds that can be programmed to close during the hottest parts of the day for ease and convenience.
4. Insulate your walls and roof
Effective insulation of your walls and roof is paramount in preventing hot air from seeping in and cool air escaping. Make sure you have high-quality insulation materials that provide a robust barrier, keeping that outdoor heat at bay.
Proper insulation also means your cooling systems work more effectively, leading to lowered energy consumption and bills.
5. Seal windows and doors
Ensuring your windows and doors are sealed properly is crucial in preventing warm air infiltrating and cool air escaping. Regularly check the seals for any damage and replace them immediately if needed. Consider double-glazed windows that provide additional insulation, keeping that unwanted heat outside where it belongs.
You can also get heat reducing film to put on your windows which can help keep your house a bit cooler during the day.
6. Open your windows at night
Take advantage of that natural ventilation and let that cool breeze come through your open window at night. The fresh air will circulate through your home, pushing out the stale, warm air, and help lower indoor temperatures, without using any energy at all. It's simple, but effective!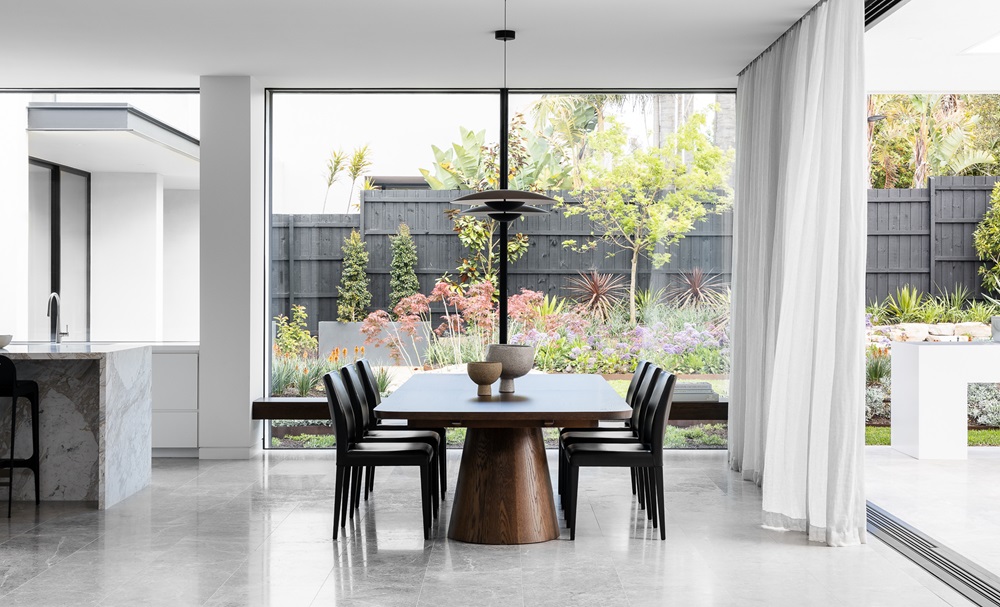 7. Invest in energy efficient appliances
Choose appliances that have the Energy Star rating. These appliances are designed with energy efficiency and environmental protection in mind, which can contribute to a cooler home by reducing heat output.
From refrigerators to air conditioners, opting for energy efficient models means less heat emitted into your home environment and more money saved on energy bills.
8. Get smart with the landscaping
When it comes to your home's exterior, light coloured surfaces are known for their ability to reflect more sunlight, while dark colours absorb it. By choosing light shades for exterior walls, patios, and driveways, your space will not only feel a lot cooler, but it'll make summer afternoon relaxation all the more enjoyable.
9. Adjust your fan settings
While many assume that ceiling fans only push hot air around, changing your fan to rotate counterclockwise helps push air downward, creating a wind-chill effect.
10. Keep your interior doors open
Air flow is crucial during the summer months. Closed doors obstruct air flow, trapping heat in rooms and preventing the cool air from circulating through your house.
By keeping doors open, you allow air to move freely, equalising the temperature in different parts of your home. It's a simple adjustment, but it can make a big difference!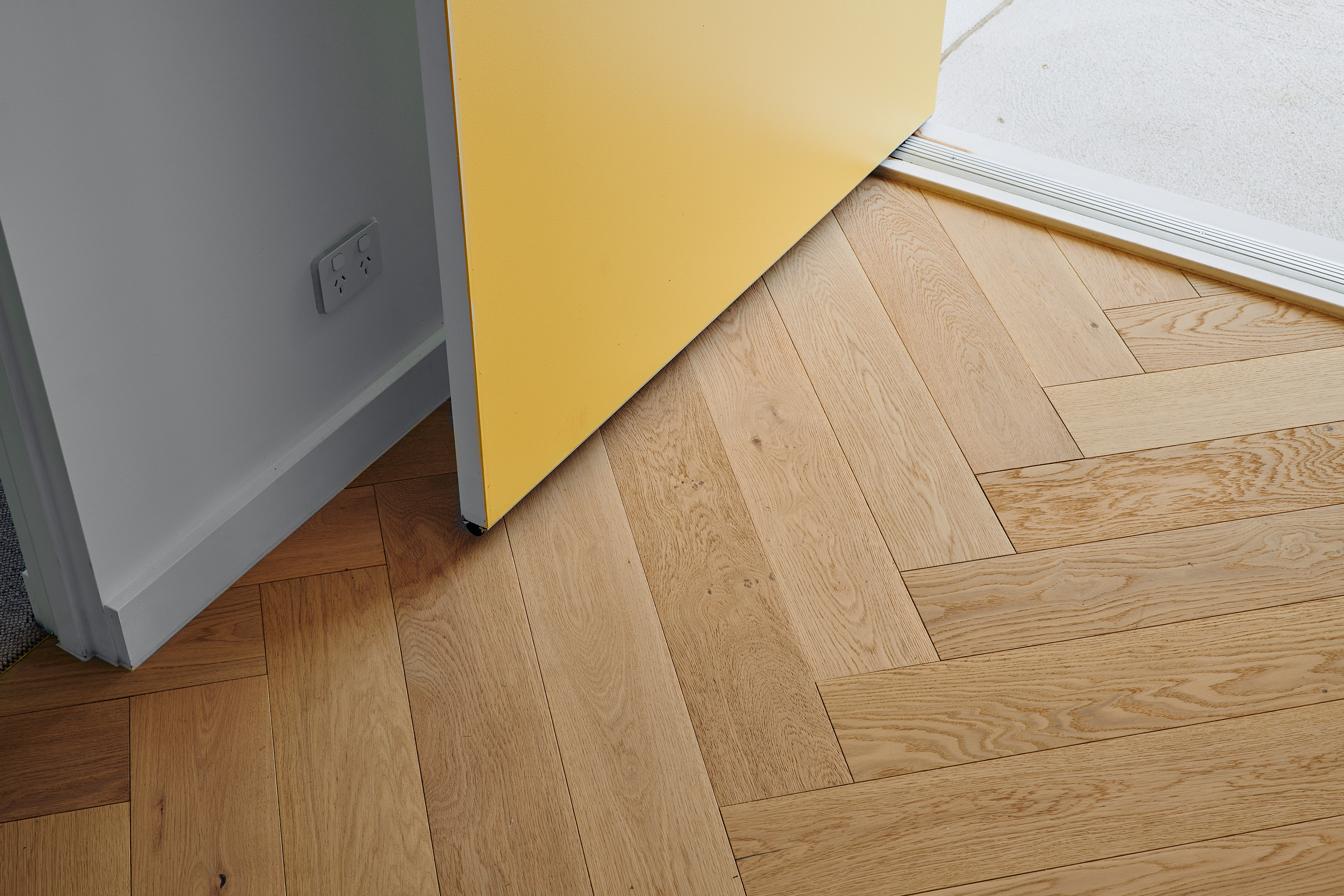 11. Maintain your AC unit
Regular maintenance of your AC unit is essential in making sure its operating at peak efficiency. A neglected AC unit has to work harder to cool your home, leading to increased energy consumption and higher bills.
Clean or replace filters at least every three months, or as recommended by the manufacturer. Make sure the coils are clean, and the coil fins are straight. Or get a professional out to make sure everything is running smoothly.
12. Choose cotton
When it comes to bedding, curtains, and clothing during the hot months, cotton is the ideal choice. Its natural, lightweight, breathable properties allow for air circulation, helping keep you nice and cool.
Opt for light coloured cotton bed linens, which reflect rather than absorb light and heat.
13. Go one degree higher
Experiment with your tolerance levels when it comes to setting your air conditioning temperature. Sometimes just one degree up can still make your home cooler, but make a big difference in your energy bills, and is a more effective way to run your AC.
Keep your home cool with engineered timber flooring
Hopefully you're now well-equipped with practical, effective strategies for keeping your house cool, and can embrace the summer months with open arms.
Remember: the right changes not only bring some cool relief, but also enhance your energy efficiency, leading to lower bills and a smaller carbon footprint.
If you're building your home or starting your reno journey, the best place to start is from the ground up. Engineered timber flooring is the coolest, most sustainable option. Get in touch with the friendly team at Kustom Timber or pop into one of our showrooms to get started.