With all the different types of wood flooring available nowadays, interested clients have a million and one ways to use timber floors to add character to any room. And while solid planks of timber are a tried and true flooring solution that is a guaranteed crowd favourite, what if you're wanting something that's traditional, yet still unique and eclectic? How do you go about injecting extra style into a flooring option that's already oozing with sophistication and elegance? Sound like your dilemma? Parquet flooring, specifically herringbone engineered flooring, might just be the flooring that you're dreaming of!
What is Herringbone?
Herringbone engineered flooring is one of the most popular hardwood flooring options, and for good reason. Its creation dates back to the ancient Roman times, when Romans first laid down bricks in the herringbone tile pattern, because they found that bricks pointed in the same direction as the traffic flow lasted much longer than any other pattern.
Named after the herring fish because the pattern resembles its bone structure, herringbone flooring comes under the umbrella of parquetry flooring. Simply put, parquetry flooring refers to hardwood floors that have been laid down in a pattern as opposed to the traditional straight wooden planks. Parquetry isn't just limited to the herringbone pattern, however – there are styles like chevron, block parquetry, basketweave, haddon hall, and Versailles. But homeowners all over the world have time and again chosen the herringbone pattern for its gorgeous but eclectic simplicity.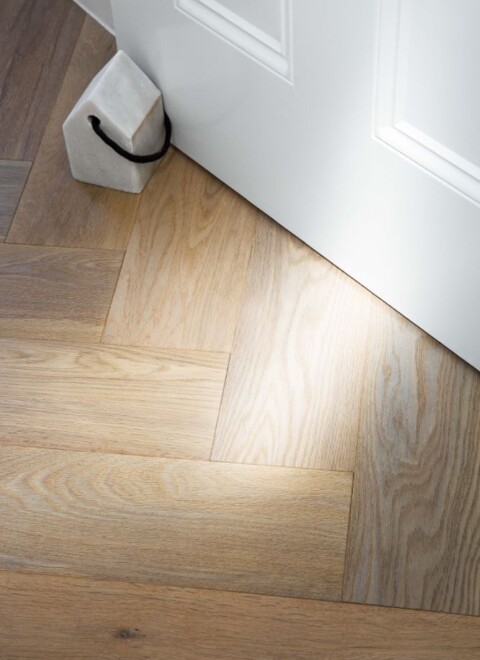 What's the Difference Between Herringbone and Chevron?
You may have heard of chevron, which is another popular timber flooring pattern, and are wondering what the difference is between chevron patterns and herringbone flooring. After all, both flooring styles have repetitive zig-zag patterns, utilising uniformly-sized planks for an elegant look. 
Chevron parquetry entails planks that have been cut at an angle, and laid down in a straight line to make a continuous zigzag. In contrast, a herringbone floor uses planks with the straight edge aligned with the side of the next plank. It depends, then, what style and look you're going for: the chevron, with its angles and straight continuing pattern, is a very consistent look. Herringbone floorboards, due to its dynamic placement, add a youthful style that's still traditional and complements any interior design.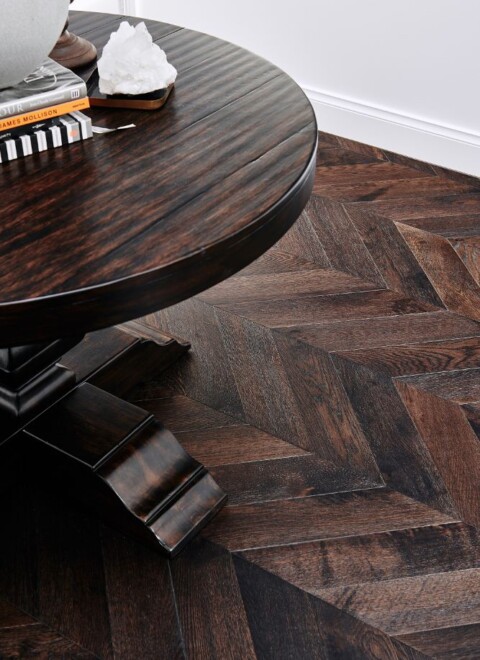 What Kinds of Patterns Can I Get With Herringbone?
Herringbone floors add depth to any space, large or small. Keeping in mind that the hardwood used can change the look of your herringbone flooring. Hardwoods such as European Oak have grown in popularity for their distinctive look and sustainability. With European Oak timber, you're able to utilise different finishes to create flooring that suits your requirements, from dark stained, traditionally elegant floors to blonde planks that ooze laid back charm. Staining is a great way to get the colour you like, while still keeping your flooring as natural as possible. Nowadays, herringbone flooring can go from grey tones, to chocolate browns, to light blondes, all showcasing the natural beauty of the wood used.
With herringbone floors, the size of the planks can also complement your chosen interior design. Narrow planks work well with an industrial or urban chic interior, while broad planks are fuss-free and easy to match with contemporary interiors.
Nowadays, designers like to mix and match timber shades when installing herringbone flooring. It's a simple and foolproof way to create unique and dynamic flooring without being too much!
Or perhaps you're wanting something unique instead of a traditional look: herringbone planks can be laid down with borders, for a customised pattern that's catered to the shape and size of your room.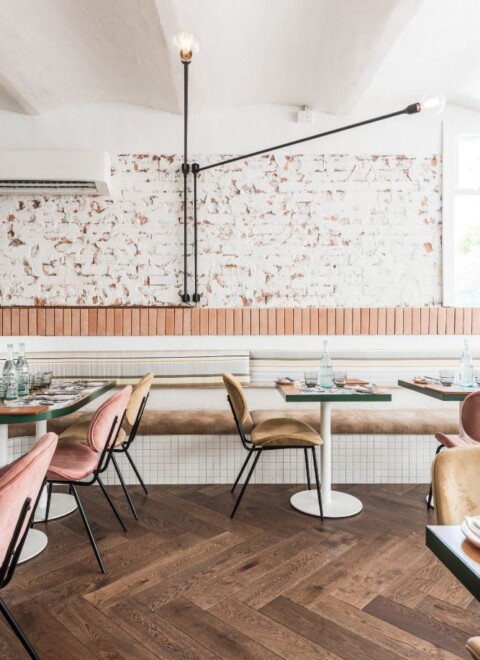 How Much is it To Install and Maintain Herringbone Floors?
As with all wooden flooring installations, pricing can vary depending on the wood, staining, finishing, and installation done. It's important to hire a professional installer (AKA Kustom Timber), as laying down planks in a herringbone pattern requires precision to do accurately, even if the planks are being installed using the tongue-and-groove technique. Installation can range depending on how complex the herringbone pattern you have chosen is. This is because pre-installation inspections also need to be done, in order to check if the existing subfloor is appropriate for your herringbone flooring installation.
Depending on the material that you've chosen, installing a herringbone floor can differ as well. If the wood is unfinished, that may cost additional per square metre. If you're after herringbone engineered flooring, that may be a more affordable option compared to solid timber, so keep an eye out for engineered flooring options, too! It's best to get in touch with your timber flooring experts to figure out the cost of what you want done. 
After installation, refer to your installer for maintenance tips: they'll be able to tell you how to best take care of your new wood flooring to make sure it lasts for the generations to come. As a general rule of thumb, regular vacuuming and cleaning is a must, but make sure you use approved cleaning products in order to keep the integrity of the wooden floors' finish!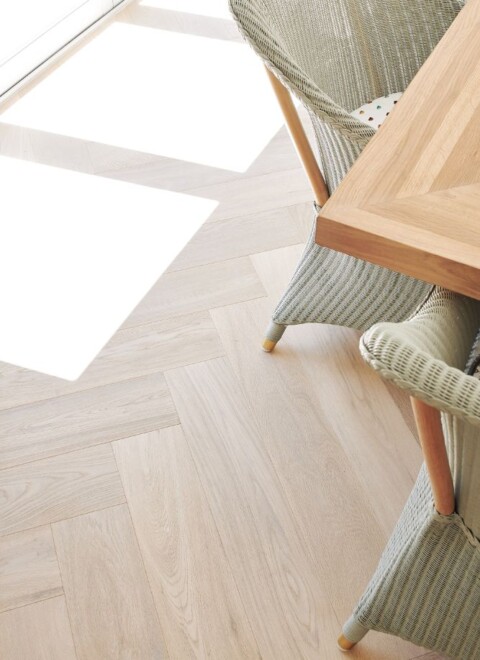 Some Style Inspo For Your Perusal!
Take a look at our Brighton East Project, using timber from our Habitat collection with the Organique finish for a natural look. We love how the natural character and grains of the wood shine through with this style!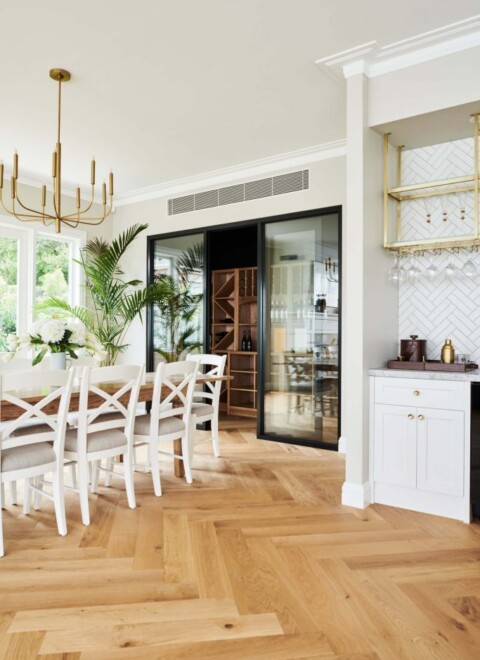 For our Torquay Project, we used sustainable real oak timber from the Como collection for a bright and breezy look, with the Herringbone pattern lending youthful character. The direction that the herringbone pattern is laid in beckons you inside the home, adding that wonderfully welcoming feel!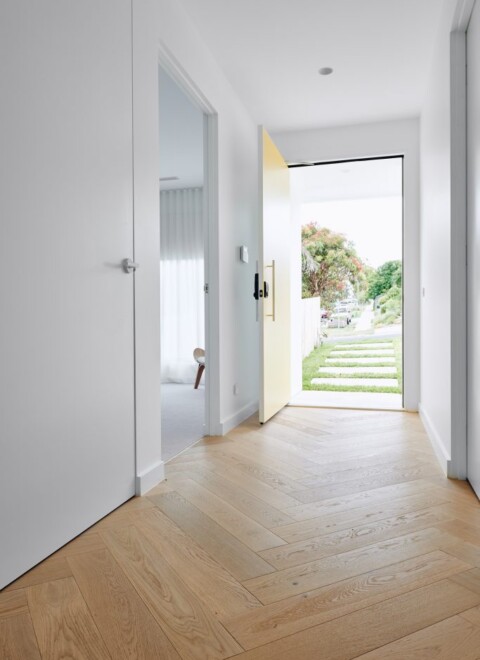 Our Burleigh Heads Project was a dream, with our Herringbone collection from the Como collection turning heads and stealing hearts once we unveiled it.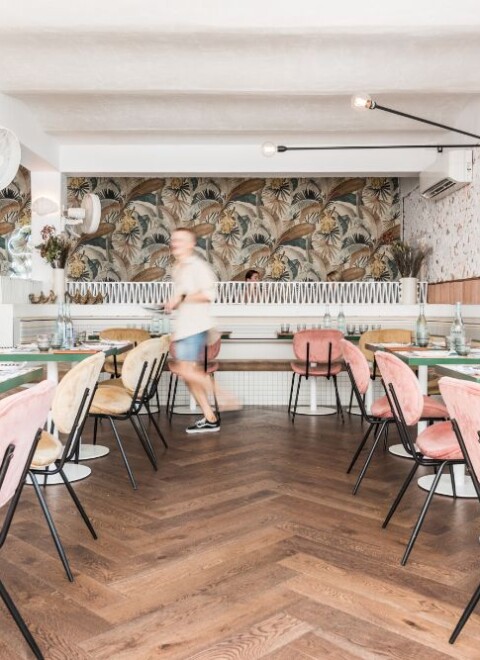 Want more style inspo? Head on over to our projects portfolio, where you'll find solid planks, herringbone patterns, and chevron styles galore. Or have a chat with our friendly team today to get you started on your new herringbone flooring project!